The Trinidad and Tobago Parliament was yesterday the scene of the most spectacularly unsuccessful revenge missions since a one-armed bounty hunter cornered "Tuco" in a bathtub in the classic western movie, "The Good, the Bad and the Ugly."
"I see hate, I see bitterness, I see acrimony, I see animosity and I see (someone) completely out of control…"
Former Prime Minister Patrick Manning had meant those words to be the epitaph of Diego Martin West MP Dr Keith Rowley, although, in reality, his outburst was the beginning of his own end.
Yesterday evening, though, the parable of "The Raging Bull" was finally laid to rest. Like a suicide bomber who decided to do a test run, Tobago East MP and Minister of the People and Social Development Vernella Alleyne-Toppin blew herself to smithereens while stunned observers watched on, unsure whether to laugh or cry.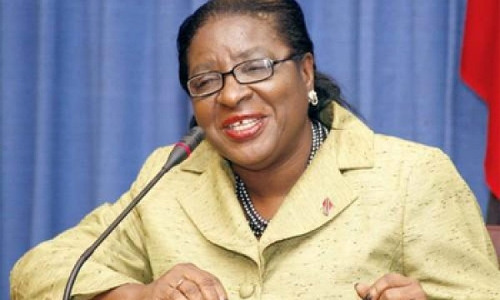 In an effort to paint Rowley as a sexual predator, Alleyne-Toppin molested multiple Tobago families who had no business with the Parliament. In trying to put the Opposition Leader into a straightjacket as an angry black man, she herself became unhinged.
This was straight from the "Diary of a Mad Black Woman" with no Madea to lighten the mood.
"One day (in Mason Hall, Tobago) a young girl went to take lunch for her father in a coalspit," Alleyne-Toppin read in Parliament. "When she got there, her father had gone to change his cow. It's a true story. She, however, met her father's best friend and co-worker, alone in the coalspit.
"This young girl was then raped by her father's best friend. The produc­t today is the aspirant to lofty offic­e…
"Mr Speaker, can you imagine this mother carrying this pain and shame for nine months and the impact it had on the unborn child?
"The child was born and groomed to be arrogant and bombastic… He is the sum of his experiences."
It might have been the most vile perversion in the Parliament's history. And Toppin, who did not hide the spiteful intent of her attack as retribution for Rowley naming her in a credit card scandal, is as unfit for those halls as she is for her home town of Charlotteville. The town that she exploited as a backdrop for her unprecedented attack that also targeted Rowley's mother, an unnamed school girl and her own family name.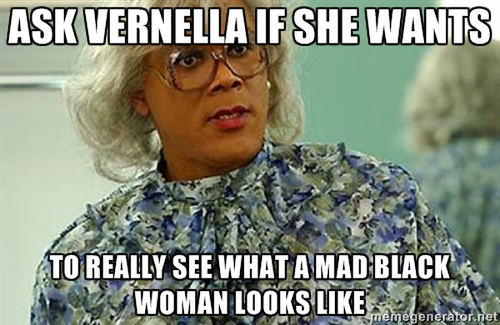 And what did Prime Minister Kamla Persad-Bissessar, the supposed patron saint for all Trinidad and Tobago women, and her People's Partnership MPs do as "Shocking Toppin" made a mockery of their recent claim to the moral high ground?
They voted for the Tobago East MP to receive an additional 15 minutes of speaking time. And, when Alleyne-Toppin finally ended her sexual assault and, proverbially, lit a cigarette, Persad-Bissessar and her gang thumped their desks and cheered.
They were all accomplices to the metaphorical rape and ridicule of flesh and blood Trinidad and Tobago citizens whom they had never met.
So absurd and intellectually vacuous was Alleyne-Toppin's scripted attack that, at one point, she posed a question to the Opposition Leader and sat down.
Her colleagues pointed out that the other side was empty as the PNM had walked out more than an hour earlier.
In truth, Parliament was completely empty. The Tobago East MP obscenely stripped the place of any lingering shred of decency that might have survived the reign of ex-Attorney General Anand Ramlogan.
The People's Partnership dug a hole for the Opposition Leader and then fell into it themselves. Never again can they discuss the "Raging Bull" without rekindling memory of their own spectacularly unsuccessful attempt to terminate a rival.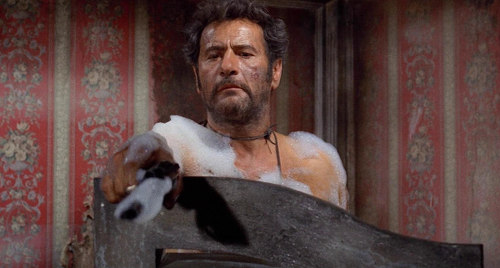 "When you have to shoot, shoot," Tuco advised his dying would-be assassin, "don't talk."
On the evening of 25 March 2015, Alleyne-Toppin talked herself and her colleagues to (political) death. Party done.
"Mr Live Wire sees hate, he sees bitterness, he sees acrimony, he sees animosity and he sees a Government completely out of control… Just call the bleeding elections already!"