A five-year wait for that?! Five years in eager anticipation of the "fight of the century" only to be treated to a defending champion happy to duck and spin away towards safety while scoring weak points, from a safe distance, on a spritely contender.
But enough about Kamla versus Keithos; anyone caught the Floyd "Money" Mayweather versus Manny "Pacman" Pacquiao fight last night?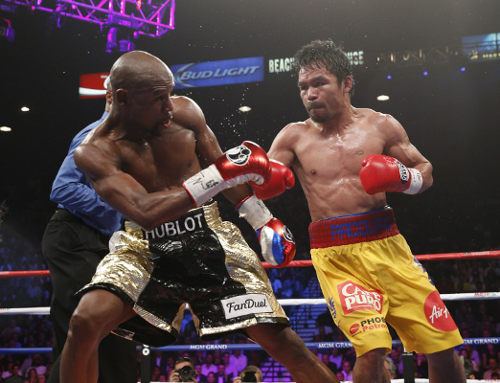 Mr Live Wire hasn't seen Money move so fast and elusively since Anil Roberts was in charge of the Life Sport programme—or, as the criminal element referred to it: "Who wants to be a Millionaire."
In Las Vegas last night, Pacquiao had a better chance of stumbling across Jimmy Hoffa's hiding spot than collaring Mayweather. It was like trying to corner smoke. Or get a straight answer from Finance Minister Larry Howai.
With 48 wins and 0 losses, Mayweather vowed to hang up his gloves after one last fight this September. His statistics suggest greatness. But those with long memories might recall his reluctance to fight his greatest challenger for five years; and then for most of the 12 rounds when they did meet in a ring.
Money used his height and jab to good effect to keep Pacquiao at bay. He is as quick as lightening and a tremendously efficient defensive boxer. His pirouette to Pacman's right to escape trouble was almost balletic. And he hugged the Philippine so much that spectators might have wondered if it was their anniversary.
But Mayweather rarely tried to dominate the fight and go for blood in the way of the memorable champions of yesteryear.
For Muhammad Ali, his "rope-a-dope" tactic was foreplay before the screaming combinations that left a giant of a man, George Foreman, dazed on his back. Fight fans might not have remembered the "Thriller in Manilla" with as much awe if Ali was still playing an impotent game of "peek-a-boo" at the final bell.
Mayweather was all foreplay last night. And in the end, Pacquiao, like much of the world, was left to ask: what the hell was that all about?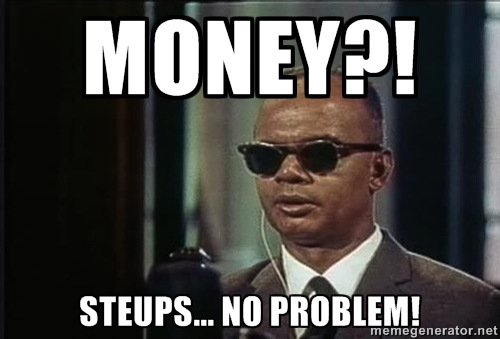 Money, in short, was Jose Mourinho with gloves. No matter. He is still the undisputed champion since, for all Manny's spunk, the contender could not floor him.
Live Wire cannot confirm that Kamla Persad-Bissessar has distributed copies of the fight to her campaign team.
Editor's Note: Former Real Madrid player and coach and Argentina World Cup winner, Jorge Valdano on a dull Liverpool versus Chelsea football match: "Put a stick with shit hanging from it in the middle of this passionate, crazy stadium and there are people who will tell you it's a work of art. It's not: it's shit hanging from a stick."