In keeping with our efforts to engage readers, Mr Live Wire agreed to answer questions from random guests via Skype. The following were the satirical results: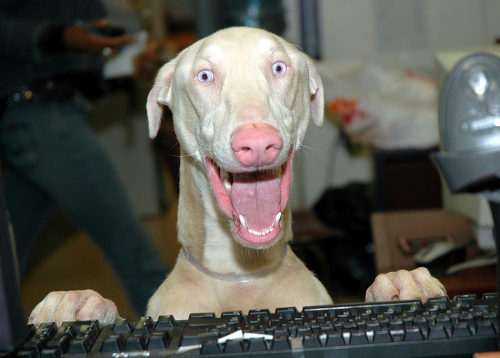 Balisier-baby: Mr Live Wire, I understand the reasoning behind all theses taxes eh. It's because those crooked UNC politicians thief all we money! But something about this online tax has me feeling uneasy. In some unguarded moments, I even feel let down by Colm Imbert. Can you shed light on this?
Live Wire: I am afraid you are suffering what psychologists refer to as a repressed memory. This occurs when something is so traumatic and unsettling to your mental wellbeing that you subconsciously try to block it out and pretend it never happened.
Balisier-baby: What do you mean?
Live Wire: On 6 October 2015, the Trinidad Express ran a story titled "Imbert eyeing tax on online shopping", which hinted that the Finance Minister was considering introducing the tax.
Imbert responded with the following rant on Facebook: "It seems that nobody reads anymore or bothers to go beyond the provocative headlines… I said, clearly, that prior to the meeting, I had been asked to do this by other people, and I decided not to implement the tax because it would be too complicated.
"The newspapers as usual are just being silly with misleading headlines. I am not eyeing any tax on online shopping. They made that up."
Now that can only mean that…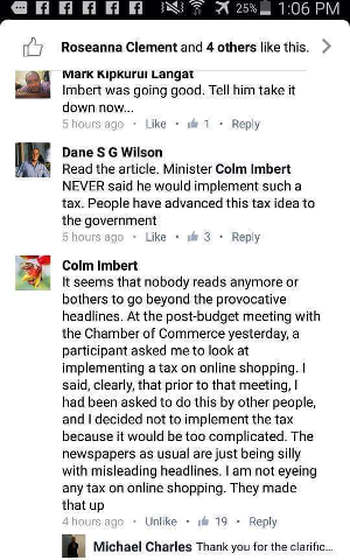 Balisier-baby (interrupts): Somebody hacked Imbert's Facebook account!
Live Wire: Yeah. Sure. And the culprit is probably a cowardly little homophobe who thinks Barry can't take his eyes off of him. Next!
(Hangs up).
Better-than-nothing: Mr Live Wire, for the last five years we had a Government that encouraged massive corruption and squander mania. Now we have rough waters and tightened belts ahead. But anything better than what we just had.
Live Wire: What's your question?
Better-than-nothing: Don't you think it is insane for anyone to criticise government policy, bearing in mind the five years we just went through?
Live Wire: Let me tell you a story about discovery in a pizzeria. There was a young man who ordered Hawaiian for years. Ham and pineapple, ham and pineapple… He was happy like pappy.
One day, there was a special at his favourite pizza shop and he could get four ingredient for the price of two. Well, he thought that was crazy. But he started looking closely at what else he could get on his pizza. And that young man noticed so many wonderful ingredients that he didn't even know what to leave out to bring his choice to just four.
Better-than-nothing: Ahmm… Okay. But what does that have to do with anything?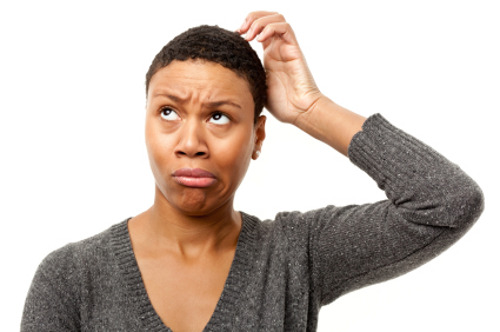 Live Wire: You cannot free a slave who is in love with his chains. Emancipate yourself from mental slavery and you will realise that life doesn't have to be a straight choice between Roodal Moonilal and Fitzgerald Hinds. Next!
(Hangs up).
Red-and-ready: Allyuh damn journo-lists just vexed that the government change and HDC house not giving away like sweetie! Eat ah food done, Live Wire. So suck it up and live with it! And my question is: Why allyuh journol-ist doh like nothing good?!
Live Wire: Did Moonilal break any law in giving houses to journalists?
Red-and-ready: That isn't the point. It is immoral and a clear conflict of interest. You're just proving yourself to be a hypocrite right dey!
Live Wire: I'm not finished. Did Marlene break any law when she helped get a house for her common-law husband Michael Carew?
Red-and-ready: Ahmm…
Live Wire: Was Moonilal using a playbook that he met at the Housing Ministry from the previous administration in which Dr Keithos himself served as a Housing Minister?
Red-and-ready: Ahmm…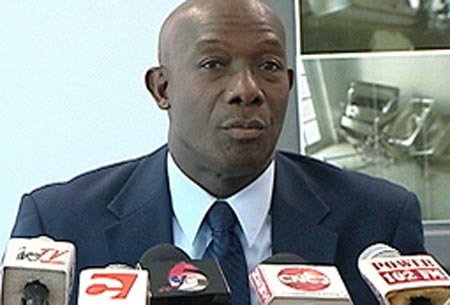 Live Wire: Has the PNM changed the HDC rules that allow ministers to give away houses to whomever they choose? Or did Dr Keithos and AG Al-Rawi defend Marlene's right to do so?
Red-and-ready: Ahmmm…
Live Wire: Then we are spinning top in mud between the two parties. The only difference is the depth of the puddle. Next!
(Hangs up).
Smart Man: Mr Live Wire, there are too many cars on the road, which is causing increased pollution, traffic congestion and, most of all, an unsustainable burden on the treasury due to our gas subsidy. Now, Mr Live Wire, cutting the gas subsidy while raising the price on the import of certain vehicles handles all three of those issues, as it forces a sizeable portion of lower and middle class citizens to use public transportation.
My question to you is: Why you too chupid to see that?!
Live Wire: I will answer your question. But first, I'd like you to humour me with two simple riddles.
Smart Man (snorts): Go ahead. Don't hurt yourself eh.
Live Wire: Five men are liming on the corner; a car pulls up and a masked gunman shoots one. How many men are liming on the corner now?
Smart Man: You're an arse or a marble?! Obviously there are four men left.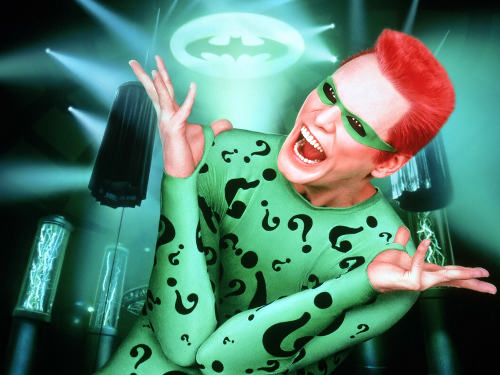 Live Wire: Here is the second riddle: Water is flooding your two storey house but there is not a cloud outside. What do you do?
Smart Man: Steups. I move to the second storey with my valuables and, from there, call the ODPM.
Live Wire: My good sir, from the your responses I can tell that you are an economist.
The answer to the first riddle is there are no men left on the street, as the other four ran home for fear of being shot. Mathematics and common sense doesn't always go hand in hand.
That brings us to our second riddle. The correct response would have been to turn off your tap. That would have demonstrated that you understood what was the problem you were trying to solve.
In the same way, the key is not necessarily how many cars are on the road but why they are there in the first place. An economist may look at a car and calculate the cost of its purchase, maintenance and monthly gas bills. But your average motorist probably weighs the convenience of a car against the stress of not having one.
If you are using the wrong formula, Mr Smart Man, you can never get the right answer. And you won't know if the solution is the big stick of taxes or the carrot of an improved public transport system, or, as is often the case, a combination of the two.
Smart Man (with chin in his hand): Well…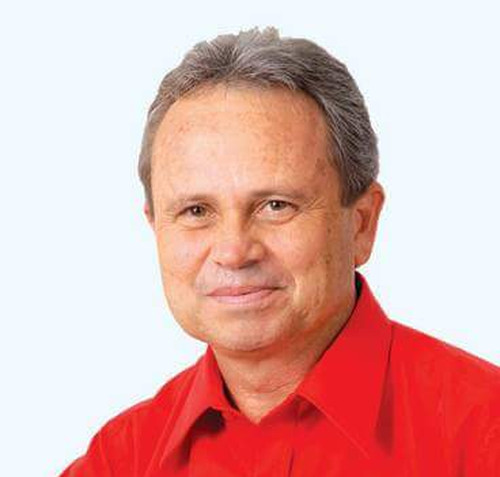 Live Wire (interrupts): Of course, the Finance Minister might simply be throwing the electorate to the wolves that are car dealerships, mall owners and maxi taxi drivers. Next!
(Hangs up).
Yellow-and-never-mellow: Mr Live Wire, you were a thorn in our side for five years. But I see now that you were not a PNM fanatic. You were just misguided. The Honourable Right Royal Empress Kamla is a forgiving soul, though. We will bring back the good old days when everybody was eating ah food and reporters were getting houses and food cyard and Christmas party and thing. Wink wink. Will you join us?
Mr Live Wire: I'm afraid that I don't read fiction. And I don't mess with the dead. Call Ian Alleyne.