Mr Live Wire tried to hold his tongue; but this is real mad people thing:
Madness is when a man resembling Anil Roberts find out a woman resembling his wife is a bigger porn star than him, and when after all his dotish talk about 'it wasn't me', he realise karma worse than Kamla;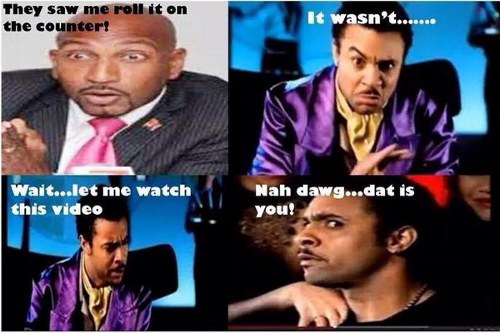 Madness is when you gone through after two pull and you realise your wife could pull bull like a PH taxi driver;
Madness is when the women's team play a football match and everybody from the TTFA to Benjai get a big cheque and MovieTowne charge $40 a head for parking space, but then people vex cause the footballers want to pay some bills too;
Madness is when the TTFA president hear that two of his employees allegedly masterminded a $400,000 con job in the Hyatt car park; and he ask the same two employees to find out if it's true;
Madness is when that same TTFA president is the PNM's treasurer although he faster see a La Diablesse than an independent auditor;
Madness is when people asking police for update on the $.4 million TTFA scam after two months and the lawmen ent interview witnesses yet for Jack Warner's bribery service in the Hyatt board room, three years ago;
Madness is when all the big money crime going down in the Hyatt not Laventille, and Tanty Kamla ent label there a 'hotspot' yet;
Madness is when the PP would spend $55 million for Pastor Samuel and Pastor Cuffie and them to hold church services but wouldn't spend that half that money to give the FIU, the Integrity Commission, the DPP and the Auditor General some independent investigators;
Madness is when pastors always telling you to be careful of wolves in sheep's clothing but don't find anything strange when Sat Maharaj ent say a peep about them getting millions in taxpayers' money;
Madness is when the National Security Minister vows to go house to house to crackdown on illegal immigrants all around the country but he ent rounds up his parang side to find Dana Seetahal's murderer yet;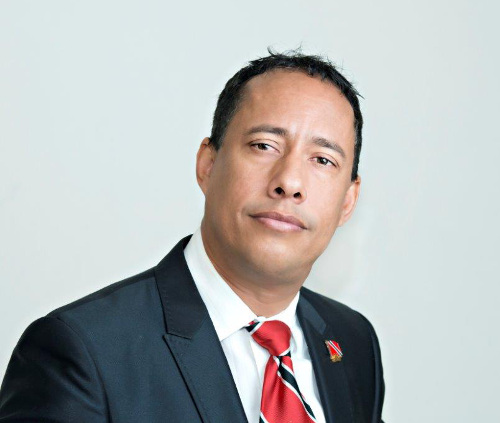 Madness is when Mr Live Wire hear most of the illegal immigrants he talking about working security for his firm and yet the media ent ask him if is an evacuation or a recruitment drive he doing in truth;
Madness is when the National Security Ministry trying to placate tourists, Tourism trying to fund sport, Sport funding gangsters, and the Prime Minister telling us on the TV that this is what performance looks like;
Madness is when you on a hunger strike and Christmas coming and you hear the ham and turkey in the deep-freeze already;
Madness is when Trinis rather jump up with Ebola than miss Carnival;
Madness is when the only person in Trinidad and Tobago who understands the police is Rajaee Ali, and you quicker find Kublalsingh in Scrunter's Pork Dance than see 'Mr Big' in High Court;
Madness is when you too young and stupid to realise that the saying 'chop in water doh leave mark' is no longer valid when you videotape yourself splashing in other people's tub;
Madness is when you wanted to run a political party and you used to spar with big boys like Patos and Prakash and Keithos and now you rolling around in the gutter with a boat party DJ!
Editor's Note: Read Mr Live Wire's previous rant more about madness HERE. Or click to HERE for his lecture on shame.