Trinidad and Tobago cricket captain Denesh Ramdin left a meeting with the Trinidad and Tobago Cricket Board (TTCB) on Monday evening convinced that he had lost his post at the helm of the team.
"I am axed as captain and they announced Rayad Emrit will be captain going forward for Trinidad and Tobago," Ramdin told the Trinidad Express.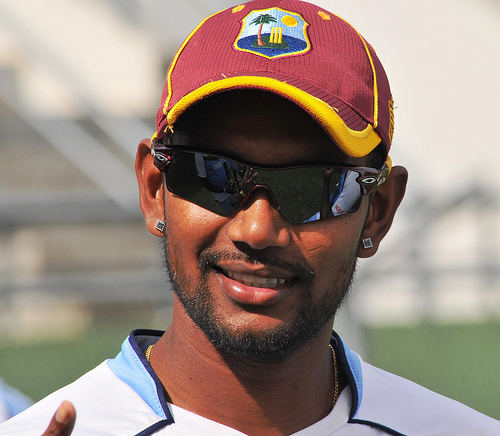 However, TTCB third vice-president, Patrick Rampersad told ESPN that local cricket president Azim Bassarath had actually asked Ramdin: "How he would respond if he was told that the executive had received a recommendation from the selectors that they prefer to continue with the same captain appointed from the beginning of the season regardless of Ramdin's availability."
The good old: "What would you say if I tell you someone else thinks I should break up with you?"
Bassarath must have been quite a charmer as a young man. Stay classy, Sir.
Ramdin was not dropped, you see; he was pre-dropped in a game of charades. And Caribbean administrators know a thing or two about droppings; and amusing themselves with the anguish of athletes.
Bassarath offered further clarification on Ramdin's plight.
"When the selectors met to pick the team they realised the Denesh would have been in India playing a complete tour," said Bassarath. "Immediately after that he would go to the South Africa tour. And after that he would go directly to the World Cup.
"So Denesh was not going to be available to play for T&T for the 2014-15 season. Hence the selectors made a recommendation (to think about appointing another captain)."
It makes sense if you don't think about it.
You see, Ramdin is in the Trinidad and Tobago squad to face Barbados. So the selectors' squad was actually not written in concrete.
Bassarath is happy to make an adjustment that allows his board to use Ramdin's ability; he just wants to deny him the privilege of being captain and chose to share that with the player in a humiliating manner.
Ramdin suspects he is being victimised for his role in the West Indies cricket team's aborted series in India.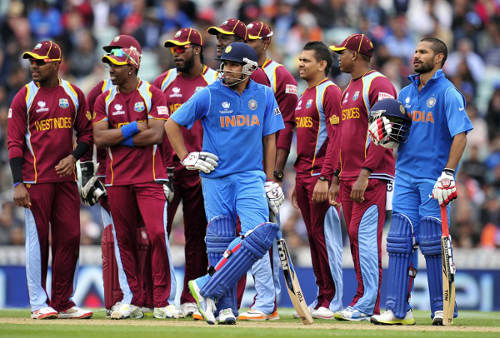 "I think it is more victimisation because they were asking me questions about India," Ramdin told the Express, "and my lawyer said not to talk about it. So I think they were trying to get more information on that aspect."
What?! West Indies cricket administrators victimising cricketers?!
Rampersad was aghast at the insinuation and retorted that Ramdin was lying.
"That was totally untrue," Rampersad told ESPN. "One question was asked: 'What transpired in India?' He said he could not speak about it because that was the advice from the lawyer. That was the end of the matter."
Open and shut case. The TTCB never asked Ramdin about India. It only asked him: "What transpired in India?"
So, to summarise, the TTCB did not drop Ramdin. It just asked him how he would feel about being dropped.
And it was only because the selectors had already picked a team and captain, so it was too late to make a change; although the TTCB did make a change to pick Ramdin as a player.
And, for damn sure, it had nothing to do with the farce in India, which was the last thing on Bassarath's mind. In fact, no one from the TTCB asked Ramdin a thing about the ill-fated India tour except for: "what transpired in India?"
Thank God we cleared that up.