Trinidad and Tobago attacker Kennya "Ya Ya" Cordner is set to make a sensational return to the "Soca Princesses" line-up tomorrow as the host nation prepares to book a date with regional rival, Jamaica, for the inaugural Women's Caribbean Cup final.
Cordner was cleared by the Southern Medical Clinic today after a scare on Thursday.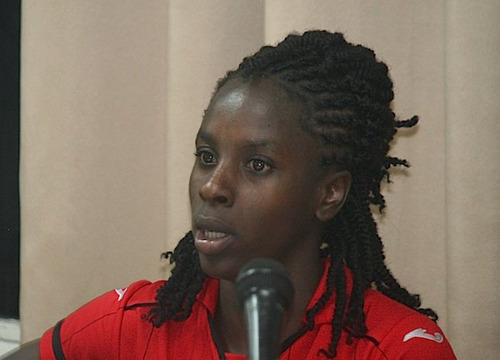 "I'm happy that everything is okay now," Cordner told the TTFA Media. "It was really, really hard watching from the stands on Friday night but now I'm able to resume playing and that's all I'm thinking about now.
"I'm thankful also for good health and to my teammates and friends for their concerns over the last day or so."
The 25-year-old Cordner was omitted from the Trinidad and Tobago squad as a precaution after she and teammates Kimika and Karyn Forbes complained of chest pains on Thursday. St Clair Medical Centre examined all three players but, although they cleared the Forbes sisters, doctors wanted to do further tests on Cordner including a cardiac MRI.

The results from the proposed MRI would not have been available until after the conclusion of the ongoing Caribbean Cup.
Instead, after consultation between coach Randy Waldrum and Trinidad and Tobago Football Association (TTFA) general secretary Sheldon Phillips and press officer Shaun Fuentes, a decision was made to take Cordner to Dr Shane Gieowarsingh at the Southern Medical Clinic.
Gieowarsingh's finding, after an echogram and ECG, was that a cardiac MRI was unnecessary. And Cordner, a three-time TTFA Player of the Year, was declared free to "take part in physical training and play competitive football."
The decision was a relief to Cordner and a major boost to Waldrum and Trinidad and Tobago's title ambitions.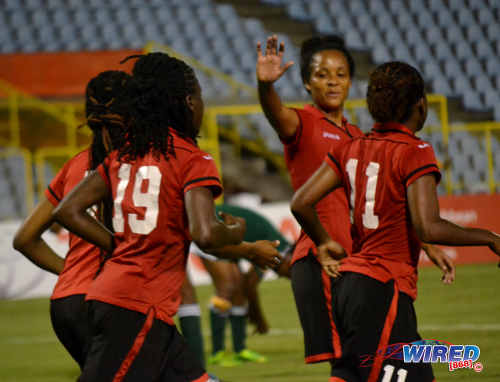 "It's great news for the team and for Kennya for her get the clearance," said Waldrum, "but, more importantly, to know that she is not at risk health wise. She's a very important part of our plans and it's great to have her back in the setup.
"I'm very appreciative of the efforts of the Association (TTFA) to have these follow ups and ensuring that the players are okay."
The Princesses only need a draw against Martinique tomorrow from 6.15 pm at the Hasely Crawford Stadium and are heavy favourites for the fixture. But Waldrum is missing suspended captain and playmaker Maylee Attin-Johnson while, despite the final 3-0 result on Friday, Trinidad and Tobago struggled at times to break down the defensive Antiguans.
The return of Cordner, who plays professionally for Seattle Reign FC Reserves in the United States, should go some way towards resolving that problem and eliminating any possible jitters.
Trinidad and Tobago has already qualified for October's CONCACAF Women Championship. However, a place in the Caribbean Cup final is at stake.
Tonight, the Jamaica women downed Haiti 2-0 at the Ato Boldon Stadium in Couva to book their place in the final and shot at lifting the first senior Caribbean women's crown.
Cordner must help ensure that Trinidad and Tobago gets the chance to stop them.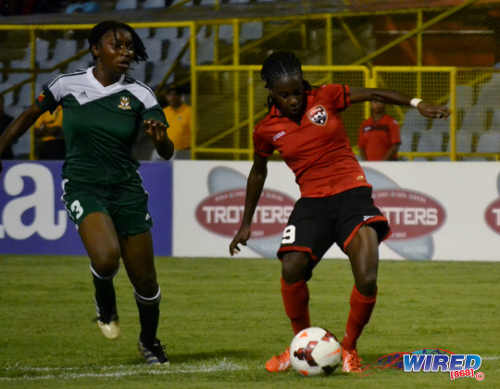 Caribbean Cup results
(Sat Aug 23)
Puerto Rico 5, Bermuda 1 at the Ato Boldon Stadium;
Jamaica 2, Haiti 0 at the Ato Boldon Stadium;
Upcoming fixtures
(Sun Aug 24)
St Kitts v Antigua and Barbuda, 4 pm, Group B, Hasely Crawford Stadium;
Trinidad and Tobago v Martinique, 6.15 pm, Group B, Hasely Crawford Stadium;
(Tue Aug 26)
Haiti v Runner-up Group B, 5 pm, Third Place Play-off, Hasely Crawford Stadium;
Jamaica v Winner Group B, 7.15 pm, Final, Hasely Crawford Stadium.