For this generation, it seems permanent employment is a thing of the past. More and more employers in both the private and public sector are hiring on contract for all level of employees including management and executives.
Very often, contract employees do not receive Company health and pension benefits and do not enjoy the job security of a permanent employee since at the end of each contract term your employer has the discretion to not renew.
The good news is that contract employees are recognized as workers under the Industrial Relations Act and so can access the Industrial Relations Court should their rights be infringed. Additionally, employees who have enjoyed a prolonged period of continuous contract renewal attain an arguable level of security with respect to further renewal.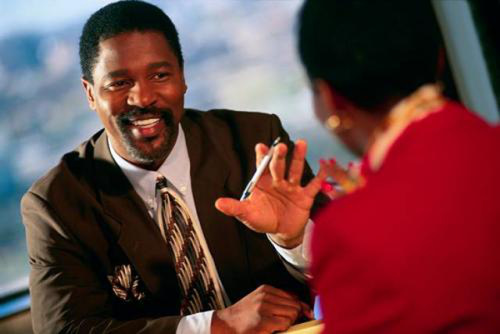 Most importantly, basic principles of good industrial relations practice such as giving employees an opportunity to be heard before taking disciplinary action and providing a safe place of work apply to employees on contract as well.
Yet still, job seekers ought to be cautious when asked to sign a contract of employment and ought to review its terms thoroughly. It's always advisable to ask for an opportunity to negotiate any suspicious clauses.
Renewal Clause: Ask for a renewal clause which would ensure that once you receive a good performance appraisal, renewal for a further term is automatic. Still, make sure that you leave room for the negotiation of a better compensation package for your renewed period.
Contract Term: Try and negotiate a significant contract period between three and five years. This will give you some semblance of stability, make it easier to secure bank loans and give you time conquer the learning curve and assimilate into the new work environment so that you could wow your boss in time for those performance appraisals.
Option to buy Vacation Leave: Ask about the Company's policy on unused vacation leave. At the end of your contract term you can request that the Company purchase your unused vacation leave instead of sending you on pre-end of contract leave. This can give your end of contract gratuity payment a little bump.
Pro-rated Gratuity: Employers often insist that gratuity be paid upon the successful completion of the contract term. But this is impractical if you have already worked well for the majority of your contract and wish to pursue other opportunities. Thus, you could ask for the gratuity clause to include the option to pay pro-rated gratuity or to pay gratuity at the end of every year as opposed to at the end of the entire contract.
This list is not exhaustive and every employer will have in place different rules and regulations governing their contracts of employment. It is important to know what these rules are and to negotiate the contract clauses in a manner that best suits your financial and career goals.
Contract employment is here to stay; it's up to you to mould the contract to meet your specific needs.