Reflecting on his conversations with Frank Hernandez, a now 69-year-old Santa Cruz native who keeps cricket's "Bible" at his bedside and who knew Brian Lara when he was just a boy in short pants, Earl Best arrives at his own conclusions.
Unquestionably the greatest batsman in the game, arguably the greatest cricketer ever, and one of the finest sportsmen of all time, Don Bradman was so far ahead of the competition as to render comparisons meaningless and to transcend the game he graced.  (Cricinfo's "In a nutshell" profile of Donald George Bradman)
No-one since Bradman has built massive scores as often and as fast as Lara in his pomp.  (Cricinfo's profile of Brian Charles Lara)
Perhaps the most complete batsman and the most worshipped cricketer in the world, Tendulkar holds just about every batting record worth owning in the game, including those for most runs and hundreds in Tests and ODIs, and most international runs.  (Cricinfo's "In a nutshell" profile of Sachin Ramesh Tendulkar)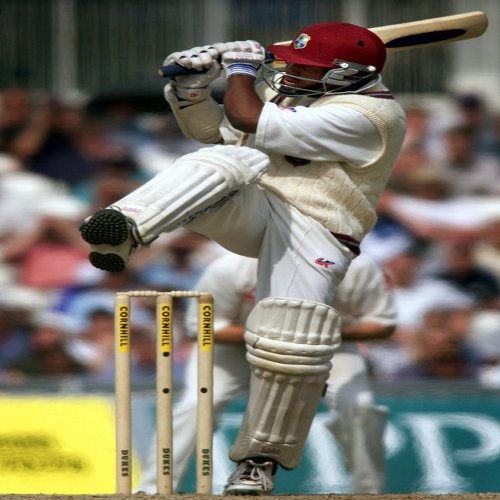 As I take my leave of the Hernandezes, my head remains full of good and not-so-good Brian Lara memories. They begin with the story of the 1998 tour of South Africa, BCL's first overseas assignment as captain and only his second series in charge.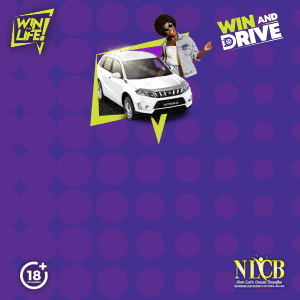 In January, the Board had summoned a hastily arranged media conference to announce as captain the double world record holder with a long list of transgressions.
Deliberately averting their gaze from the debit side, his supporters had been urging that Lara was the only West Indian cricketer ever prepared to inherit the captaincy and it was high time he replaced Courtney Walsh, who had served West Indies cricket faithfully for over a decade but unsuccessfully as captain.
Within a year, the Prince had already rewarded them all for their vote of confidence. He and vice-captain Carl Hooper called an effective players' strike, with the bulk of the touring party holed up in a London hotel while WICB President Patrick Rousseau and his board deliberated over their demand for a pay hike.
Temporarily fired as captain and vice-captain before they were reinstated, Lara and Hooper won the industrial battle… and lost the cricketing war.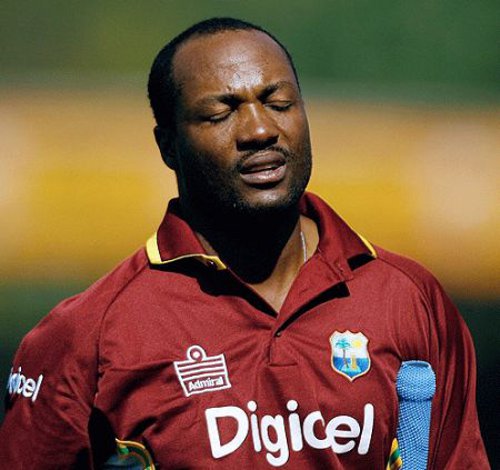 "Moderate success," I would recall Lara saying in summing up his three stints as captain, "and devastating failures."
Hyperbole? Perhaps. But he had won just about 20 percent of his 47 matches as skipper, a hardly flattering record.
Certainly for me, I find myself thinking, who had seen the brilliant schoolboy captain up close and personal as they say, it is still a source of real bemusement how he never quite managed to deliver as leader on the world stage.
And my mind travels back to the period when he, still a teenager, was the Fatima skipper and I the QRC coach and how I had had to warn my players about answering the dozens of "innocent" searching questions he'd fire at them between his arrival in the pavilion and the toss.
But as I often did, I once more found consolation in the fact that Garry Sobers' record at the helm of the West Indies was not commensurate with his enormous talent either.  And I find myself lamenting once more the action of the WICBC in promoting both men prematurely to the captaincy instead of letting time and the balm of natural succession work for them; hindsight, they say, is 20/20 vision…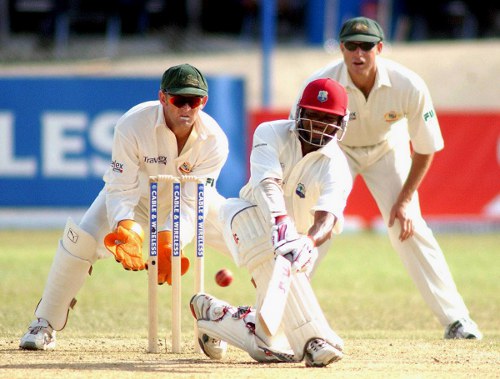 But was there, I next ask myself, really any merit in Michael Holding's claim that Lara batted for himself? Were there any clues in the first few years that perhaps he might not have what it takes, once the early youthful escapades were behind him, to lift his teammates above themselves?
And I think of how, on the night of April 17, 1994, with less than 50 runs needed to make it to the summit of cricket's Mount Everest, the almost 25-year-old never, as far as he and his biographers have told us, had any doubts, unlike Australia's Mark Taylor, that he was good enough, worthy enough, to claim Garry Sobers' record for himself.
Was that perhaps the vital clue? Hindsight, indeed, is 20/20 vision…
Brian Charles Lara, we all now know, would replace his hero Garfield St Aubrun Sobers as the holder of the world record for the highest individual innings on April 18, 1994.
I am struck by the really surprising coincidence that that same date in April was when, exactly two years earlier, Lara had finally made it onto the West Indies starting XI for a second time to face South Africa in the one-off Test in Barbados. And I muse about the further coincidence that would see him reclaim the record from Australia's Matthew Hayden ten years later within a week of that same April 18 date.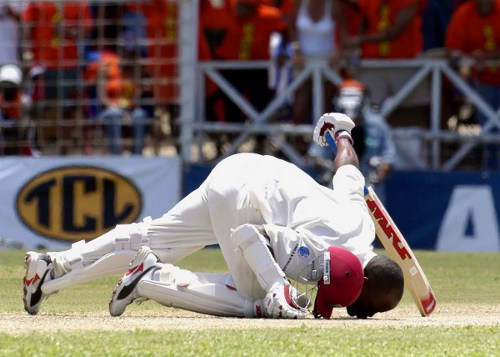 April blessing, I ask myself, or April curse?
The question leads me to recall the extract that Uncle Frank had read to me from a 2007 Brian Scovell book entitled, Brian Lara: Cricket's Troubled Genius. It claims that, owing to fear of the potential of the burgeoning talent, the young Lara had deliberately been kept out of the playing XI for almost 500 days between his first Test in Pakistan in December 1990 and this second one at Kensington Oval.
And the recollection of the Scovell claim leads me back to a thought that Uncle Frank had planted in my mind.
Might things have turned out differently for this precocious stripling who had sinned by being too talented, I wonder, if he had featured in the 13 Tests the WI played during the period he spent in purgatory? Might we have had a world record against Australia at the Oval in early April 1991 or at the ARG later in the month?
The magnificent 277 in Sydney in January 1993 in which Shane Warne was made to look positively ordinary until Lara got out was, I hear myself thinking, only his ninth innings in his fifth Test.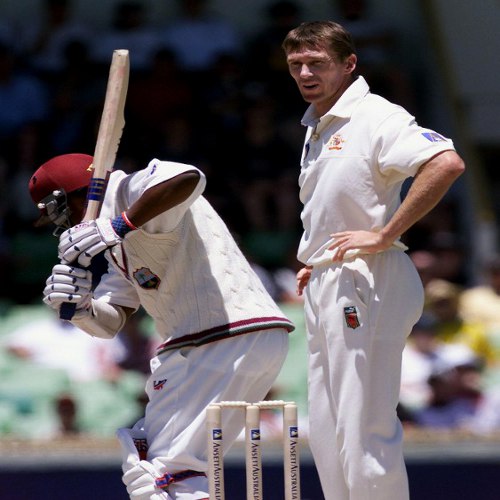 "Remember, son, your next innings begins at zero," Rohan Kanhai had felt the need to warn the then 23-year-old batsman.
Might the Lara saga have mellowed into the Lara epic, I asked myself out loud, if the Baboo had remained with the team longer?
And wearied by the negatives, I come finally to think of a January 2012 Cricinfo piece headlined, "Who's the Pick of the Modern Greats?"
In it, former Australian captain Ian Chappell comes to this conclusion:  "If you told me I could pick just one of that trio (Ponting, Lara and Tendulkar), I'd take Lara. I loved the way he played spin and I admired his determination to always do it 'my way.'"
Uncle Frank may not agree but I'll settle for Chappell's conclusion … and reject his reason out of hand.  Another Frank, surname Sinatra, may have become the 'Chairman of the Board' by doing it his way but who can convincingly argue that that has made him the best singer the world has seen?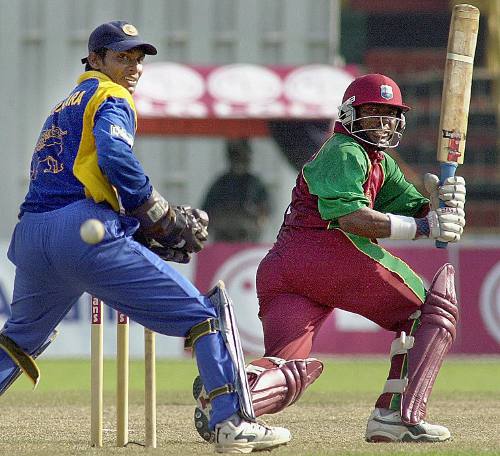 No, it's the insatiable appetite for runs; the style of the elegant "larabesque," which unerringly sends the short ball hurtling down to square-leg to the dismay of boundary fieldsman and bowler; the flair of the square cut that easily bisects point and cover-point; the placement of the off-drives that give neither extra-cover nor wide mid-off a chance; the timing of the on-drives that say to midwicket "Fetch!"; the nimbleness of the footwork that wreaks havoc with bowlers' length and the genuine panache that enthralls combined with the extraordinary consistency that together place Brian Charles Lara above all the rest.
Editor's Note: Click HERE to read Part One of Earl Best's interview with Santa Cruz-based cricket historian, Frank Hernandez, who settle to debate about the greatest batsman of all time.