A week ago, DIRECTV W Connection was prepared to go the remainder of the 2013/14 season without Trinidad and Tobago defender Daneil Cyrus and to do without star attacker Joevin Jones until after Christmas at least.
However, in a surprise twist, both "Soca Warriors" look set to feature for Connection tomorrow as the "Savonetta Boys" tackle rivals Central FC in the TTFA FA Trophy final from 7.30 pm today at the Ato Boldon Stadium in Couva.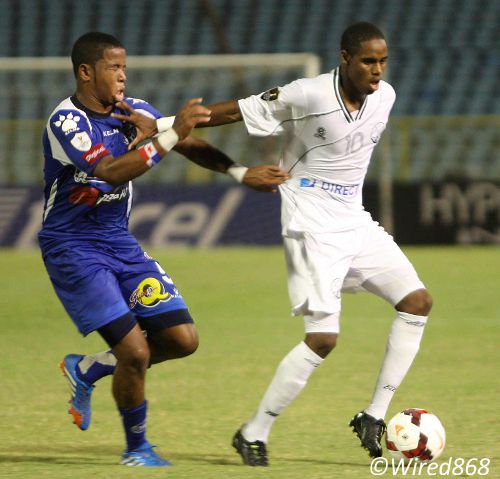 The third place play off between North East Stars and Super League club, Malabar FC, which is worth $20,000 to the winner, has been postponed until further notice by the TTFA due to concerns expressed by Central FC about the condition of the ground.
First place in the FA Trophy competition comes with a promised cash prize of $50,000 with $30,000 for the runner-up.
In all likelihood, Connection and Central would lock horns just as enthusiastically for free. There is not much love lost between the two Couva-based teams.

Connection coach Stuart Charles-Fevrier has used the FA tournament primarily to offer playing time to his second-string squad. But it seems likely that he will use his big guns against Central today.
Fevrier told the TT Pro League that the decision to insert Cyrus and Jones into his squad within three days of their returns from unsuccessful trials in Vietnam and Italy respectively was down to an unavailability of players.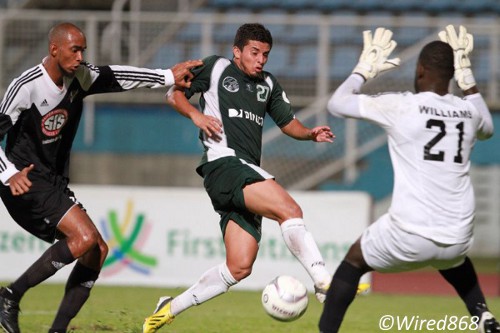 Colombian midfielders Camilo Ortega, Yhon Reyes and Yefer Lozano have returned home, supposedly until January, while defenders Joel Russell and Devaughn Elliot are injured.
"We will have eleven players on the field; but we aren't sure of having seven players on the substitutes' bench," said Fevrier. "If we don't have enough players on the bench, Jones will be listed as a substitute on Wednesday. But he definitely won't start."
From the five absentees mentioned, only Elliot played in Connection's semi-final win over North East Stars. Central is likely to feel that Jones and Cyrus were drafted because of the strength of Connection's opponent rather than any Colombian exodus.
The "Couva Sharks" defeated Connection just once in six attempts for 2013 but the lone triumph came en route to Central's First Citizens Cup success.
Central coach Terry Fenwick is anxious for another win tonight and is banking on 20-year-old emerging striker Rundell Winchester and 21-year-old winger Johan Peltier, who is the younger brother of Slovakia-based Trinidad and Tobago attacker Lester Peltier.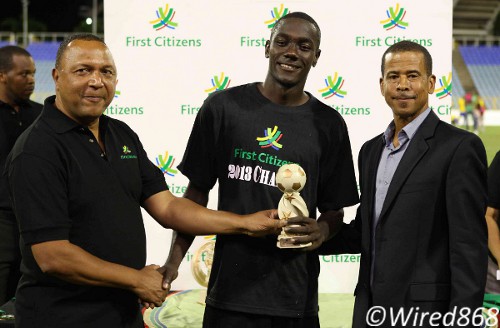 "Winchester has done remarkably well for the national side but hasen't really played well for us in months," Fenwick told the TT Pro League. "It's time he gave a decent performance for us. He must recognise the importance of doing well at club level if he has to continue doing well at international level.
"Peltier has tremendous talent; possibly more talent than his older brother. He needs to be consistent at it; and (the FA final) is a good opportunity to show that he is national material as well."
Editor's Note: The TTFA FA Trophy third place play off between North East Stars and Malabar FC has been postponed to an unspecified future date due to concerns about the condition of the ground for the final.