Talented Trinidad and Tobago senior international defender Daneil Cyrus and his DIRECTV W Connection teammates Jamal Clarence and Jerrel Britto will return to their Pro League employers shortly after failing to secure professional moves to Vietnam.
The 22-year-old Cyrus supposedly had a pre-arranged deal with Hanoi T&T while Clarence and Britto went on trial at Song Lam Nghe. However, neither of the three will join the V-League in the foreseeable future.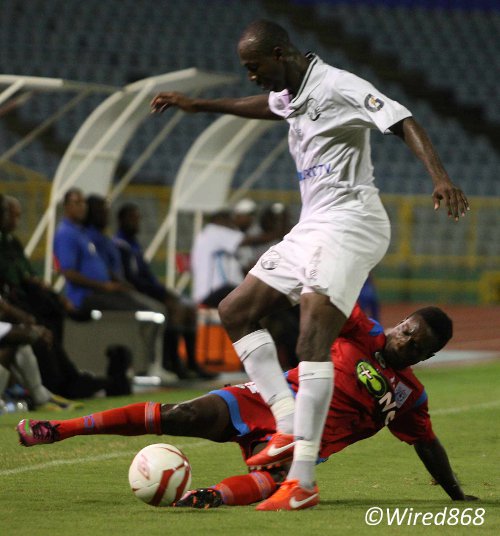 Connection owner David John Williams said that Hanoi T&T was desperate to land Cyrus and the versatile defender only needed to prove his fitness to the club. However, the former two-time World Youth Cup defender failed to settle in the Far East.
"It was a pre-arranged deal," Williams told Wired868. "Those fellahs saw Cyrus went he went to Song Lam (on trial) last year because he played against them in a pre-season tournament and was outstanding. All they wanted was for him to train twice and play a 90-minute game to prove his fitness.
"But it didn't work out… He didn't feel he adjusted to the situation over there."

It was Cyrus' second unsuccessful trial in the past six months. The defender also spent time with Belgium top flight cub, Racing Genk, after a recommendation by former Trinidad and Tobago and Netherlands World Cup coach Leo Beenhakker.
Once more, it was not Cyrus' ability that was questioned but rather his willingness to settle overseas. He cut short his Belgium trial to spend time with his ailing grandmother.
"I am disappointed it didn't work out," said Williams. "It was an opportunity to put some finance on the table for him. He is still young and could have gotten some decent cash and the experience of living alone in a strange country; and getting accustomed to the mind-set he would need as a professional player…
"I felt it would be a good adjustment for him; so, from that standpoint, I am disappointed."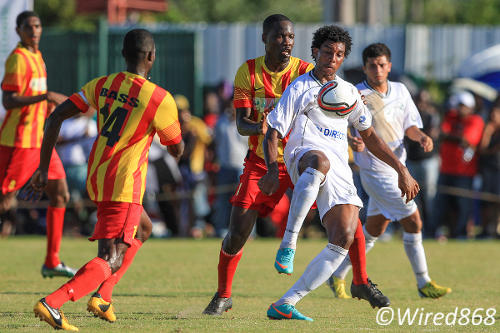 Williams said Song Lam Nghe did not feel that Clarence or Britto were a good fit for them. Clarence, who had a stint abroad in Turkey and played alongside Cyrus at the 2009 Under-20 World Cup, was considered to be not quick enough for the club's direct, long ball game while the 21-year-old Britto, another former national youth player, was thought to be too tentative.
There was a request for Clarence's services from a lower division team in Vietnam but it is likely to be turned down.
Connection is eight points clear in the Pro League standings at present and the three players should be a welcome boost for the "Savonetta Boys" on the field. None are expected to feature in next Wednesday's TTFA FA Trophy final against Central FC, though.
Williams declined to divulge any immediate plans for Cyrus but claimed that there were other options available for the defender, who turns 23 on Sunday. He insisted that Cyrus was too good for the V-League and he would prefer to see him move to Europe.
"As far as I am concerned, Cyrus is good enough to play anywhere in Europe," said Williams. "For a person of his talent, he should be fulfilling his potential on a much bigger stage where he can earn a lot of money from the game; whether it is Vietnam or England or elsewhere in Europe."
At present, former Connection midfielder Hughtun Hector is the only Trinidad and Tobago player in the V-League. Hector moved from Song Lam Nghe to Hanoi T&T last month.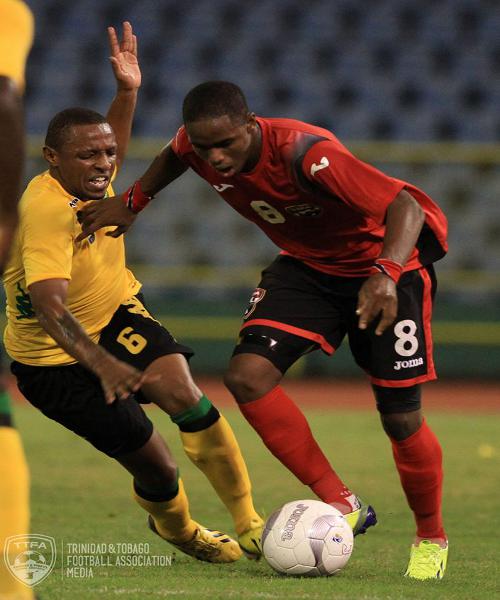 Another Connection starlet Joevin Jones is on trial at Serie A club Udinese at the moment. Jones, who was spotted while on international duty with the "Soca Warriors" at the 2013 CONCACAF Gold Cup, will stay with Udinese until the winter break on December 22.
Jones, who received thorough medical examinations on Monday and Tuesday, was supposed to play for the Udinese reserves yesterday.
Editor's Note: DIRECTV W Connection will face Central FC in the 2013 TTFA FA Trophy final from 7.30 pm on Wednesday December 18 at the Ato Boldon Stadium, Couva.