The global football stars of tomorrow are strutting their stuff in the United Arab Emirates and on your television set as DIRECTV beams the FIFA Under-17 2013 World Cup live on DIRECTV Sports Channel 610 and in HD on Ch 611.
The Under-17 tournament is the third FIFA competition broadcast live for DIRECTV subscribers after the FIFA Confederations Cup and Under-20 World Cup.
Mexico is the defending champion and seeking a third title, which will bring the North American outfit level with Nigeria as the most successful nation in the history of the competition. Ghana, who does not have a team in this tournament, and Brazil also have two Under-17 titles each.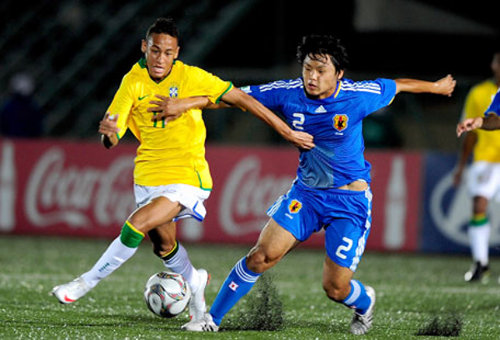 Brazil and Uruguay already got their 2013 campaigns off to emphatic starts with 6-1 and 7-0 wins over Slovakia and New Zealand respectively. Argentina opens its campaign tomorrow against Iran.
The games to be broadcast on Ch 610 and Ch 611 are: Argentina vs Iran (Oct 19), Uruguay vs Ivory Coast (Oct 20), Japan vs Venezuela (Oct 21), Argentina vs Austria (Oct 22), Italy vs Uruguay (Oct 23), Venezuela vs Russia (Oct 24), Argentina vs Canada (Oct 25), Knockout round (Oct 28 and 29), Quarterfinals (Nov 1 and 2), Semifinals (Nov 5), Final (Nov 8).
The Under-17 World Cup launched numerous football sensations like Ronaldinho, Alessandro Del Piero, Neymar, Cesc Fabregas, Iker Casillas and Gianluigi Buffon.
The next global football superstar will probably be playing on DIRECTV between today and November 8.