Ian Alleyne completed the St Joseph by-election line-up today as he filed his nomination papers. Allegedly. Well, he actually did; but Alleyne would surely be using the word 'alleged' more than ever if he becomes a full-fledged politician.
The celebrated "Crime Watch" television host now goes head to head with his former number two, Om Lalla, who recently walked out on Alleyne in favour of his other, cough, client, ILP boss Jack Warner.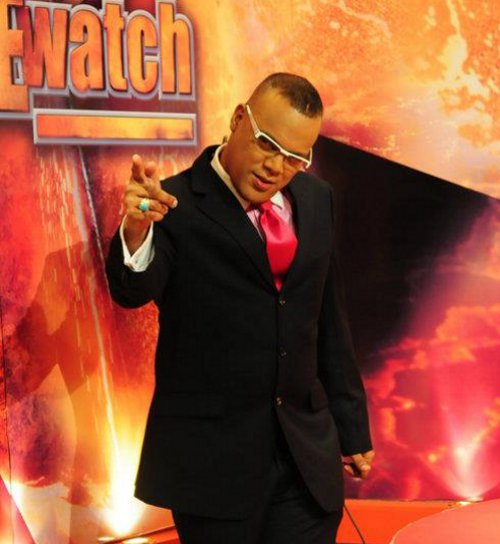 Mr Live Wire cannot confirm that Alleyne has commissioned Cee-Lo Green to sing "F**k you" in his coming out party as a pointed message to his rival. Or that Lalla has Taylor Swift's "We are never ever getting back together" on repeat on his iPod.
Either way, there will be wet handkerchiefs among Crime Watch fans in St Joseph as the show is set to take a hiatus while its two former leading men fight it out on the streets. Medics, pathologists and relationship counsellors are set to be on stand-by.
Errol Fabien, a real comic and the grassroots candidate, has promised to bring sober, caring representation to the community. But the race is still young and there is plenty time to sacrifice solemnity for the soundbytes that will take his message into the mainstream media.
Give them a razzle, "Uncle Errol"; show the johnnys-come-lately what entertainment is all about.
PNM candidate Terrence Deyalsingh is the only candidate with a record of State service as a current senator, which makes him the most vulnerable. Few voters understand what a senator does for a living while Deyalsingh's low public profile means his marital affairs better be even rosier than the AG's since new dirt is infinitely worse than old dirt.
Not since Herbert Volney held up a rubber snake at a public meeting has St Joseph had this much excitement.
Of course, Volney's limp snake turned out to be an appropriate metaphor for his term in office, which ended quicker than anticipated, without a grand climax and to the sounds of loud steups from his constituents.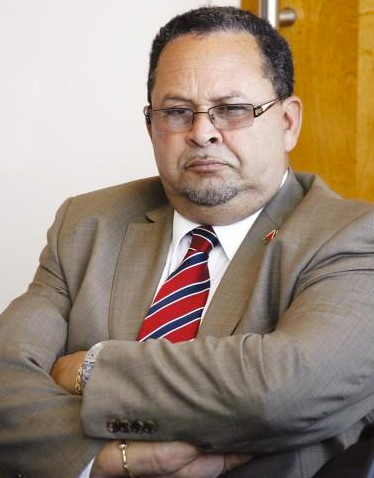 Now, it seems that St Joseph is the backdrop for a potentially memorable gag.
A professional comedian, two amateur jokers and a senator walked into St Joseph and announced their candidacy. Residents can choose their own punch line in the November 4 by-election date.