Dion Sosa, the local manager for stricken Trinidad and Tobago footballer Akeem Adams, has responded angrily to suggestions that Hungarian club, Ferencvaros, might be responsible for the medical condition of the "Soca Warrior."
Adams is in ICU at the Varosmajori Heart Clinic in Budapest after suffering a massive heart attack, two weeks ago. At present, the former Presentation College (San Fernando) student has a mechanical, artificial heart and is in urgent need of a heart transplant. On Tuesday morning, Adams' left leg from below the knee was amputated due to circulatory problems.
Record Trinidad and Tobago goal scorer and 2006 World Cup player Stern John, a former England Premier League player with Birmingham City and Sunderland, told CNC3 yesterday that Adams' employer might have to answer questions in the near future as to how the 22-year-old defender passed a medical at the club.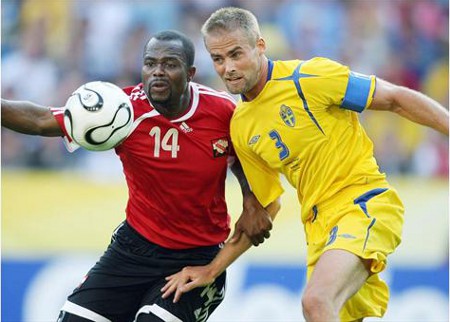 Adams only joined Ferencvaros on 7 August 2013.
However, Sosa emphatically dismissed any suggestion of wrongdoing by the club.
"That is very irrational statement," Sosa told Wired868. "You are trying to imply (that) the people saw something and then looked away. But even Dr (Terence) Babwah said Akeem went through all the FIFA protocol and testing for two FIFA World (Youth) Cups and nothing showed up…
"So that is rubbish."
Since Adams' heart attack, Ferencvaros paid for the player's mother, Ancilla Adams, and brother, Akini Adams, to travel to Hungary to be at his bedside while the club also provided accommodation and transport to and from the hospital for the two Point Fortin residents.
Ferencvaros' insurance policy for the player has also completely covered all his medical bills so far.
Central FC operations director Kevin Harrison sympathised with the Hungarian club as well. Central FC, a Couva-based Pro League team, was Adams' last employer before he went to Europe.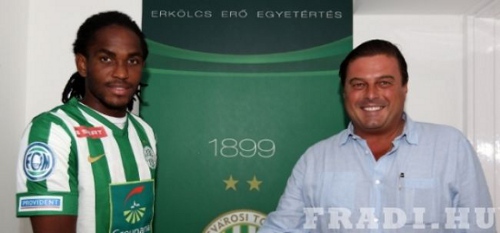 "No club in the Caribbean would be able to cover the medical costs of this situation and I don't believe that a visit to a local doctor would have identified this condition," Harrison told Wired868. "It is in a club's interest to ensure, wherever possible, that any new signings are free from injury or medical conditions, as it is they who make the investment and carry the burden of medical bills… Some medical conditions just don't present themselves unless you specifically test for them.
"But at this point, our focus should be on Akeem's recovery rather than apportioning blame, and we offer prayers and support to Akeem, and his family."
Sosa said he contacted Ferencvaros to apologise for John's comment. But he hopes that persons temper their comments and wait for information before indulging in harmful speculation.
"When you make that kind of statement (about Ferencvaros) you are sending the wrong signal," said Sosa. "You are making people think it was a backdoor thing to get the guy the contract… Akeem's mother and brother are being involved in everything by the medical people and they are the ones who know what is going on.
"The club doesn't owe the Trinidad public any information; it owes the family the information. It is up to the family if it wants to reveal that information but I'm sure everything will be revealed in good time."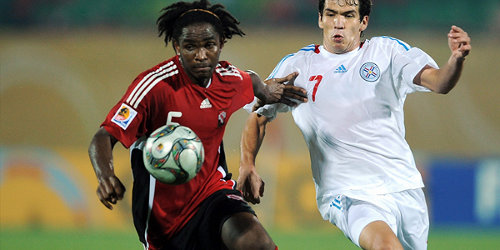 Adams remains in the ICU but his circulation has improved since the operation on Tuesday morning and doctors are understood to be a bit more optimistic about his state. But, at present, he remains too weak to endure a heart transplant and medical staff is waiting for his condition to stabilise before he can receive the crucial operation.
Editor's Note: Akeem Adams is not strong enough for a heart transplant at present and, as such, his name does not need to be on a donors' list until his condition stabilises.
As such, a story in the print media that Adams' name was supposedly taken off such a list is no need for alarm.