It turns out that the sacking of Manohar Ramsaran, who got his marching orders for  jumping up in the wrong band during the UNC's Chaguanas West screenings, will not go down as the most bizarre political expulsion for 2013.
Trinidad Guardian editor-in-chief Judy Raymond did not even realise she was holding a political seat!
Raymond was hired last year to help the Guardian bottom-line: Increase sales. However, Mr Live Wire understands she ran afoul of the company's motto: Stay close to the Government.
In a politically aware country, although not necessarily a politically intelligent one, Raymond's Guardian won nationwide acclaim for a string of exclusives including the stunning Section 34 scandal.
It turns out that Government officials felt Raymond and her nosey crew should spend more time on hard-hitting stories like the intrusion of Keith Rowley's back door at Balisier House or MP Donna Cox's alleged slap across the face of a PNM rival, presumably during recess.
So, the Guardian board, which is headed by Anthony Norman Sabga, felt it was time to "refocus and redesign" the newspaper again since soaring popularity, increased sales and respectability are clearly overrated.
Sabga, who was awarded the Order of the Republic of T&T two years ago, is one of Trinidad and Tobago's foremost businessmen and knows full well the adage that the customer is always right. And the only customer worth listening to is a Government that accounts for more than 80 percent of the country's spending and would happily pay $6.5 million to move to a useless fire-truck.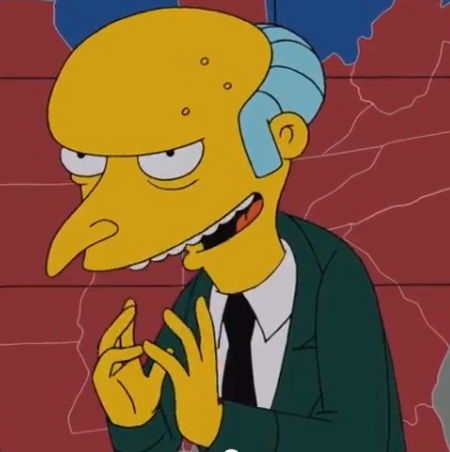 The fall-out has so far prompted the departures of Raymond, public affairs editor Dr Sheila Rampersad and investigative reporters Anika Gumbs-Sandiford and Denyse Renne. The remaining staff will work under stand-in Anthony Wilson, whose leadership prompted Raymond's hiring in the first place.
During the longstanding 2006 World Cup bonus dispute, then Guardian reporter Francis Joseph, who is now the Prime Minister's press secretary, breached a court-imposed confidential clause and allowed the Trinidad and Tobago footballers to be inaccurately fingered as his source. The result was an appeal that denied the "Soca Warriors" their due for another two years, during which time Marvin Andrews, Chris Birchall and Ian Cox quit the legal proceedings.
World Cup defender Brent Sancho pleaded with the Guardian to come clean to the High Court. Wilson's response was: "I can't help you."
Wilson should fit in nicely with Guardian's new ideas about serving the public, which is similar to its old one that kept the papers on the news-stands.
Mr Live Wire thinks the Guardian should re-do its logo. The saintly angel just does not fit the mood for that St Vincent Street business place where politicians can drop a few ads and expect the pages to open up invitingly.
Perhaps a mascot that suggests a combination of sensual activity for political fat cats and the mindless decapitation of discerning readers would be more appropriate. Like Xena, Warrior Princess.
Editor's note: Judy Raymond subsequently denied all suggestions of political interference at the Trinidad Guardian and stayed on at her job. Sheila Rampersad, Anika Gumbs-Sandiford and Denyse Renne claimed otherwise and all left.