The Trinidad and Tobago Football Federation (TTFF) tried to answer questions today about the source of its funds to settle a longstanding bonus dispute with 13 World Cup 2006 players but might have sailed into a fresh storm.
A press release today suggested that TTFF president Raymond Tim Kee used "unclaimed" 2014 World Cup television rights money due to the local football body.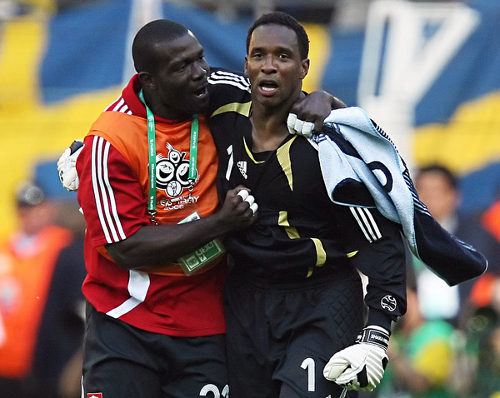 "The TTFF will like to acknowledge that the source of the funding came about as a result of a CONCACAF audit which discovered unclaimed commercial and broadcast revenues that were due to the TTFF for 2014 World Cup cycle," stated the release. "Soon after Raymond Tim Kee's appointment as President of the TTFF in December, the availability of the funds were brought to his attention.
"Upon recognising this and in keeping with his commitment to satisfy the outstanding obligation to the thirteen players, it was determined that applying these funds to the emerging settlement discussions was a just and reasonable action."
Trinidad and Tobago was eliminated from the 2014 World Cup qualifying series in the first group stage, two years ago. TTFF insiders, at the time, told Wired868 that its funds—inclusive of television money—had disappeared in the aftermath of Jack Warner's resignation from his various football posts.

It meant that the TTFF spent the last two years struggling to pay staff, unable to make an interim payment to the 2006 players and forced to rely on the Ministry of Sport for everything from  match fees to hotel bills.
Tim Kee is now claiming that, throughout this period, there was a substantial sum sitting in a foreign bank account that was due to the TTFF.
"(Why the money was not used) is a question you would have to ask the folks who were in charge last year," TTFF general secretary Sheldon Phillips told Wired868. "This was brought to Tim Kee's attention soon after he was elected in March."
TTFF vice-president Lennox Watson, who served as interim president between October 2011 and November 2012, was stunned by the suggestion that the 2014 World Cup television money had not been already disbursed before he took charge. Watson claimed too that Tim Kee is yet to inform the executive about the funding received by the TTFF and its source.
"No one told us where the money came from," said Watson. "I am still waiting for an executive meeting where the President can tell us….
"I don't know anything about any tv money being available. Obviously the President has information that I don't have and he has not shared it with me."
Wired868 can confirm that Guyana received roughly US$1 million for playing in the semi-final round of the 2014 World Cup qualifying series. Although the players and TTFF are remaining tight-lipped about the settlement figure, it is believed to be more than that.
Regardless, if it was television money, why did CONCACAF president Jeffrey Webb not inform Watson of its existence while he was in charge? And why did it take Tim Kee nearly four months to find out about it and another two months before he revealed it to the public?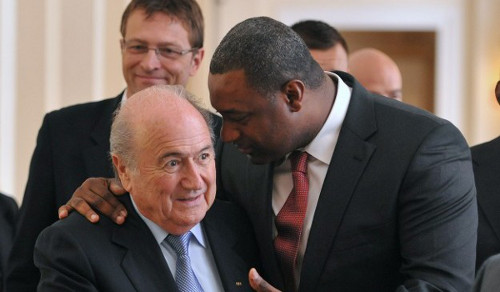 "If (Tim Kee) did an internal audit (when he took charge) and there was no knowledge of those funds," said Phillips, "it wouldn't surprise me that he did not find out about it."
The settlement money was only wired into a TTFF account this week. Why did Tim Kee not ask for the television money to be immediately deposited into the Federation's account when he learned of its existence in March?
"The discussion with the (2006 World Cup) players was still on-going at the time," said Phillips. "It was better to keep the money where it was until we made an agreement with the players. We thought that was more prudent.
"It was in a secure location; it didn't make sense to touch it."
The TTFF has spent the past three years arguing that only its former special advisor, Warner, knew the whereabouts of its 2006 World Cup revenue. Phillips said that the present executive has not ruled out going after the money but has not made a decision yet.
He explained that it would probably take some time to locate the missing money and he and Tim Kee felt the country's World Cup heroes had waited long enough.
"Whatever monies were due to the players has now been satisfied through this agreement," he said. "It is going to take some time to investigate and try to locate the 2006 World Cup money. We felt there was a need to address this issue immediately…
"Of course there are still a lot of questions to be answered (about the outstanding World Cup money) and we want to get those answers as well."
There are possibly lingering questions regarding the source of the settlement money as well.
The TTFF promised to provide "further information regarding the settlement process" in a press conference from 11 am at the Hasely Crawford Stadium's VIP Lounge  on Monday.
Up until tonight, the 2006 World Cup players still had not received the agreed settlement figure from the TTFF although it is believed to be in transit.