National Security Minister and disgraced former FIFA vice president Jack Warner claimed that the CONCACAF Integrity Committee's report into his ownership of the Centre of Excellence and alleged fraudulent behavior while CONCACAF president was malicious and baseless. Warner also rubbished any suggestion that FIFA and CONCACAF did not know who owned the Macoya property.
"CONCACAF's report today is of no concern to me and as far as I am aware it is baseless and malicious," said Warner, in a press statement. "… I am advised that the matter is a contractual matter for which my lawyers are dealing with separate and apart from any CONCACAF organised committee. Notwithstanding that, it does seem ironical (sic) that the CONCACAF had been paying rent for a property all these years which, according to them, belonged to CONCACAF.
"In addition, it is also alarming that FIFA would invest in a property that is neither owned by them, CONCACAF, or the local football body in clear violation of their statutes, inclusive of Goal statutes and regulations."
Warner himself had repeatedly denied ownership of the Centre of Excellence until Wired868 proved otherwise in an exclusive report last May.
Wired868 provided documentation in which FIFA president Sepp Blatter informed Warner that CONCACAF would pay for "your Centre of Excellence."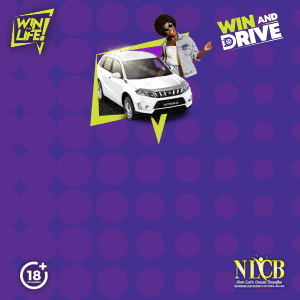 However, former Barbados chief justice and attorney general Sir David Simmons alleged that CONCACAF was defrauded.
"Warner represented to FIFA that funds would be used to support development but never told FIFA that Centre would be situated on land owned by his companies," said Simmons, who heads a CONCACAF-appointed Integrity Committee set-up last September to investigate Warner's stewardship. "There is no evidence that Warner or anyone else ever disclosed to the CONCACAF executive committee or congress that lands on which the Centre was built was owned by his companies."
Present Trinidad and Tobago Football Federation (TTFF) president Raymond Tim Kee described Simmons' report as empirical.
"I thought that the head of the Integrity committee Sir David Simmons was particularly unambiguous in his statement was when he alluded to things such as fraudulent," Tim Kee told the TTFF Media. "… This is not a happy day for Trinidad and Tobago nor is it a happy day for me… I want to make something categorically clear in that (…) I intend to observe all the best practices in the conducting of business of any organisations: accountability, transparency, all-inclusiveness…
"I thought the evidence produced was overwhelming."
Trinidad and Tobago Prime Minister Kamla Persad-Bissessar, in an interview with CNC3 suggested that she is prepared to take action regarding her National Security Minister once she has seen the CONCACAF report.
"Should these allegations be true, they tell a tale of a tragic scenario," said Persad-Bissessar. "I have action to take (but) natural justice demands that I see the report first."
But Warner remained defiant.
"If after 20 years of being the President of CONCACAF, all its Committee could have found is some baseless claim against me involving the Centre of Excellence," stated Warner, "then I will continue to sleep very soundly at nights."