Add fraud to the numerous allegations—many of them substantiated—made against Jack Warner, Minister of Works and Infrastructure and ex-FIFA Vice President, over the years.
Accusations of corruption against Warner are nothing new. But the identity of Warner's latest accuser might raise fresh questions about the Chaguanas West MP's behavior during and after the visit of former Asian Football Confederation (AFC) President Mohamed Bin Hammam.
Current Trinidad and Tobago Football Federation (TTFF) General Secretary Richard Groden claimed, in an affidavit for FIFA which was leaked exclusively to Wired868, that Warner put US$40,000 (TT$243,200)—supposedly meant for the benefit of local football—into a drawer in his MP's office. The money, which was given by Bin Hammam, was declared by FIFA to be a bribe.

The affidavit was leaked to Wired868 last month by a source within the football fraternity. But it can only now be revealed after the sender consented to it being published.
Groden, who was also charged by FIFA for his behavior on 11 August 2011 but let off with a warning on 14 October 2011, said he never heard anything about the cash-stuffed envelope since.

Bin Hammam was expelled from FIFA on 23 July 2011 for bribing Caribbean Football Union (CFU) officials to influence their vote for the 1 June 2011 presidential election, in which he was a candidate. Sepp Blatter was subsequently returned unopposed as president.
Warner was provisionally suspended along with Bin Hammam on 29 May 2011 and the Trinidadian resigned from all football posts, on 20 June 2011. As a result, the FIFA Ethics Committee closed all proceedings against the former CONCACAF and CFU President and TTFF Special Advisor.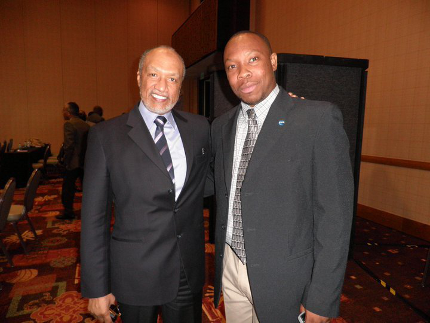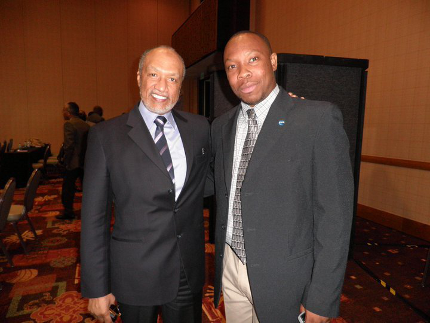 However, Groden told FIFA investigators on 1 September 2011 that Warner, in collusion with ex-TTFF President Oliver Camps, sent two letters to Zurich purporting to be legitimate correspondence from the local football body. The TTFF General Secretary offered proof that the letters did not originate from his office.
He claimed too that Camps asked him more than once to deceive FIFA on details surrounding Bin Hammam's cash payments to CFU officials.
Groden said Warner aided and abetted Bin Hammam at the Hyatt Hotel on 10 May 2011.
Groden said that he too had lied to FIFA. The TTFF General Secretary admitted that, in a previous supplemental affirmation on 14 June 2011, he gave incorrect information in the presence of his legal counsel Colin Henry.
On 1 September 2011, Groden had a change of heart and addressed FIFA investigators in Zurich; a month before his scheduled disciplinary hearing.
He orally waived his right to legal counsel and executed an affidavit of "his own free will (…) to provide a correct and accurate recitation of facts about events that occurred during a special meeting of the CFU that was held in Trinidad and Tobago in May 10-11, 2011."
Groden told FIFA that Warner, not Bin Hammam, told the delegates to collect the cash. He said CFU Assistant General Secretary Debbie Minguell and Event Coordinator Jason Sylvester handed him the bribe in a foyer of the hotel.
"They handed me an envelope with the words 'Trinidad and Tobago' written on it," stated Groden. "They told me that it contained US$40,000, which was for 'the development of football in my country'.
"I accepted the envelope and immediately brought it to the offices of the TTFF, where I secured the envelope in a locked drawer."
Sylvester and Minguell were both suspended by FIFA on 29 May 2011 for all football-related activities for their refusal to cooperate with investigators.
Wired868's phone calls to Warner went unanswered while an email to his personal address—which bears the name "dsurvivor2011″—went unanswered.
Groden said that, in the CFU meeting on 11 May 2011, Warner was upset that someone had called CONCACAF and revealed the "gift" and he insisted Blatter already knew about it.
On the same day, Groden claimed to have told Camps about the envelope with cash but was told only that: "we will discuss it later".
Groden said he was surprised to learn of a letter sent on the TTFF's behalf, on 26 May 2011, which stated that: "we never received money from anyone…"
He said he called Camps and objected but was told by the former president that he had been asked to write the letter on Warner's behalf.
On 3 June 2011, another "TTFF letter", signed by Camps, was sent to Zurich in defence of Warner and Groden said that this too had been done without his knowledge.
Groden attempted to prove to FIFA that the two letters could not have been sent by the TTFF:
"It (was) printed on TTFF letterhead that was outdated by six months as of the date of the letter. Indeed, the letterhead used on the May 26, 2011 letter shows Mr Raymond Tim Kee as a Vice-President of the TTFF.
"Raymond Tim Kee's term as TTFF Vice-President ended in approximately November 2010. Thereafter, the TTFF changed its letterhead to reflect the current roster of officers.
"It also changed the letterhead to show the TTFF's centennial logo in the middle of the page."
Groden provided FIFA with a blank copy of the present TTFF letterhead to verify his story.
"The previous TTFF letterhead would have been destroyed at the TTFF offices around November 2010," stated Groden. "Mr Warner, however, would have possessed the prior letterhead in his capacity as a Special Advisor to the TTFF.
"The previous TTFF letterhead would have been kept at Mr Warner's CONCACAF office in Trinidad and Tobago."
Groden said that, after Warner was suspended on 29 May 2011, he went to the Minister of Works—at his office—with the original envelope containing US$40,000.
"I had made the decision, on my own initiative, to return the funds to him," stated Groden. "I brought the original funds, in the original envelope, and gave the money to Mr Warner at his Government office.
"When I did so, Mr Warner simply acknowledged that I had given him the money, without elaborating or asking me any questions.
"The next day or the next, I reported to Mr Camps that I had given the money to Mr Warner. He replied, 'Praise the Lord'."
Groden claimed that he was "inhibited" from being honest with FIFA earlier and also accused Camps of repeatedly pressing him to deceive the global football body.
"Prior to my earlier interview in this matter, Camps told me I should 'stick to the story' that the TTFF had not received anything on May 10th," he stated. "Several weeks ago, I received a notice from FIFA General Secretary Jérôme Valcke advising that I should come forward within 48 hours with any advice that I had relative to this matter.
"I discussed Mr Valcke's email with Mr Camps, who told me that I 'should stick to the story'. I understood this to be a request by him to claim that the TTFF had not received any money on May 10th.
"When I received notice a few weeks ago that I was to be interviewed again, which is occurring today, I again asked Mr Camps what to do.
"He again said I needed to 'stick to the story' that we had not received any money."
Camps refused comment and claimed ignorance.
"I do not know what you are talking about," Camps told Wired868, "and I have nothing to say about that matter."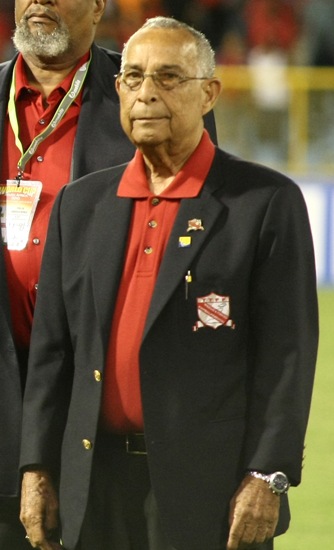 Wired868 attempted to reach Groden at the TTFF's office but was told he had left for the Under-23 Olympic qualifiers in the United States. Checks at the under-23 team base revealed he was not there either.
TTFF Press Secretary Shaun Fuentes promised to relay Wired868's message to Groden but neither person responded within 48 hours of the request for comment.
On 14 October 2011, FIFA dropped proceedings against Groden and four other CFU officials including Federation of Haitian Football (FHF) President Yves Jean-Bart.
Two weeks later, on 26 October 2011, FIFA opened ethical proceedings against Camps and nine other CFU representatives for possible breaches of its Code of Ethics in relation to the bribery scandal.
Camps resigned as TTFF president a day later and the FIFA charge was dropped.
In his resignation letter, Camps claimed he was saddened at having his name sullied and character denigrated "without a justifiable reason." He also praised Warner's "inspired leadership" and called him a loyal friend while he insisted there were no regrets about the CFU meeting.
"History will applaud all the football leaders of the Caribbean," said Camps. "In conclusion, I want to thank Mr. Jack Warner for his support over the years.
"In him I see a true leader, a true champion, a Caribbean man, one who was prepared to do whatever was required to keep the Caribbean flag flying with dignity and pride."
Warner returned the tribute.
"There are guys here who want to play politics, Mr Camps was more dignified in his approach and I commend him very highly for that," Warner told the Trinidad Guardian. "And in the fullness of time everything shall of course be revealed."
Warner scoffed at calls for police action over his role in the bribery scandal—including whether he used his then portfolio as Transport Minister to get nearly US$1 million (TT$6 million) through customs. He claimed that FIFA would suspend Trinidad and Tobago if any attempt was made to penalise him.
"I have to laugh at this country for true you know," Warner told the Trinidad Express, "… in FIFA there is a thing that says if government interferes in football business in any country the country is suspended. But here in Trinidad and Tobago the Opposition here wants to interfere in FIFA business."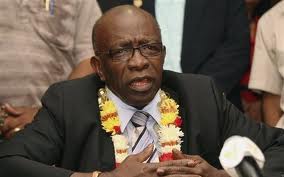 Warner, who at the time of his statement was no longer a FIFA official, has been warned that the umbrella football body will take action if he ever tries to return to the game.
Wired868 has twice contacted the Police Service's Public Affairs Unit for updates on its probe into Warner and was asked to submit a request in writing. This online newspaper then emailed requests for information but the Police Service has not so far responded or even acknowledged receipt of the requests.
Wired868 can confirm that, almost a year later, the police are yet to interview anyone from close to a dozen Trinidad and Tobago citizens who were involved in the fateful CFU meeting.
This includes Sylvester, Minguell, Groden, Camps, whistleblower and ex-CFU General Secretary Angenie Kanhai and television presenter Hema Ramkissoon, whose duties were confined to arranging dinner for the delegates.
Wired868 will pass on copies of Groden's affidavit to the Trinidad and Tobago Transparency Institute and Fixin' T&T for further relay to the relevant authorities.
Meanwhile, the Minister of Works and Infrastructure continues to relish the "presumption of innocence" as a result of the aborted FIFA investigation when he quit football in June 2011.
Editor's Note: Richard Groden's affidavit was forwarded to the Integrity Commission in mid-2012 but the matter is not known to have been investigated further.