He may have been the 61st name on paper last week when Trinidad and Tobago Senior Men's Team coach Angus Eve announced his provisional squad ahead of the 2023 Concacaf Gold Cup, but AC Port of Spain playmaker Che Benny is intent on making an immediate impact with the Soca Warriors before they enter their Gold Cup playoff series.
The 22-year-old Benny, who shot into the local spotlight several years ago as he sparkled with the National Under-17 team before going on to be a key fixture in Trinidad and Tobago's National Futsal setup, is one of five players in line for a senior team debut this weekend when Eve's Warriors engage Guatemala in friendly combat from 6pm at Subaru Park, Pennsylvania this Sunday.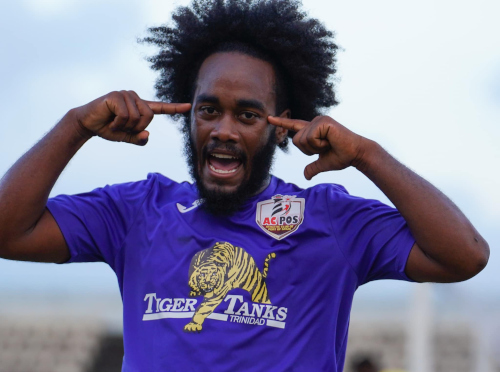 After tussling with Guatemala, who are ranked 116th by Fifa compared to Trinidad and Tobago's ranking of 104, Eve says that local fans can expect him to announce his final Gold Cup squad on the 12 or 13 June.
Eve, who included 15 locally-based players in his squad for the Guatemala friendly, said that a few key spots are still up for grabs ahead of T&T's opening Gold Cup qualifying match vs Guadeloupe on 16 June— and he called on players such as Benny, Real Gill and Kaihim Thomas to stand up and be counted.
"We picked a lot of players in this squad who we have not seen on the international level as yet, some of them who have been knocking on the door and have been doing really well in the local league," said Eve, who spoke to the media before his team's morning session at the Mannie Ramjohn Stadium in Marabella.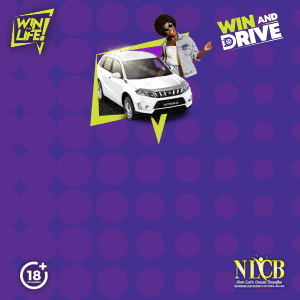 "Then we obviously wanted to give some youngsters some international experience, like [Nathaniel James], Real Gill and Kaihim Thomas who played with the [National] Under-20s. We have an opportunity now to see them at the senior level.
"It doesn't matter if a player gets injured, when you get your opportunity you have to go on the pitch and grasp it with both hands. There are a lot of players, Che Benny for instance, who have been knocking on the door for a while. He's now getting this opportunity and he has to grasp it with both hands.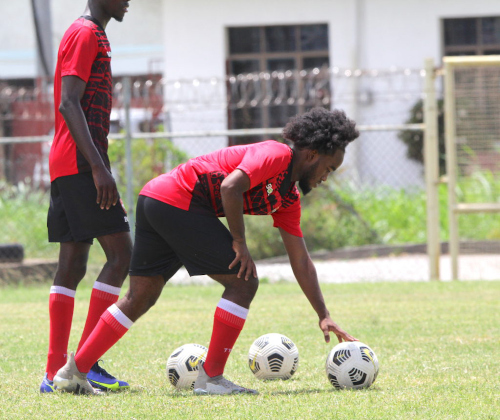 "There are some spots we are sure about and then there are some spots that are up for grabs for the guys who play on the 11th [of June]. That will then give us a final indication of who the final squad will be."
The uncapped quintet of Benny, Thomas, Stephon Marcano, Samory Powder and the Swedish-based Kristian Lee-Him will have the audition of a lifetime on Sunday in Pennsylvania then.
Benny, whose wicked left foot has terrorized opposing goalkeepers and defenders alike since his schoolboy days at St Anthony's College, has been one of the standout performers in the inaugural Trinidad and Tobago Premier Football League (TTPFL) season, where his table-topping AC POS team comfortably boasts of one of the best midfields in local football.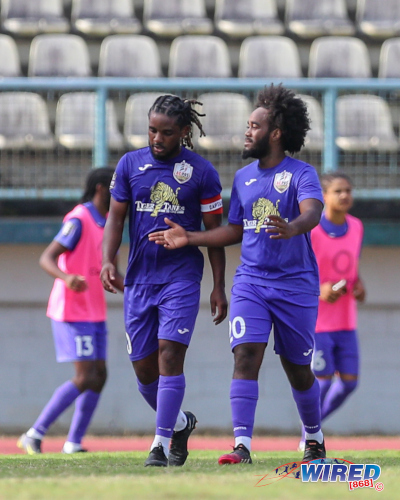 Fellow AC POS midfielders Michel Poon-Angeron and captain Duane Muckette join Benny in Eve's 22-man squad, while marauding flanker Jameel Neptune also got the nod.
By Sunday night, Benny hopes to convince Eve that he could transfer his playmaking ability and set piece magic to the international level.
"I feel great—I have been knocking on the door, I am having a great TTPFL season so far [and] I'm scoring goals and assisting a lot of goals and stuff as well," said Benny, whose eight TTPFL goals are second only to John-Paul Rochford (nine goals) among AC POS players. "The TTPFL has been competitive for us. I think it's a good chance [vs Guatemala] and a good opposition we're coming up against.
"I think I bring quality to the team, so I am really confident."
The spirits of the technical staff and the players seemed to be lifted by the presence of Greek-based forward Levi Garcia, who is fresh off of a tremendous season with AEK Athens who captured the League and Cup double.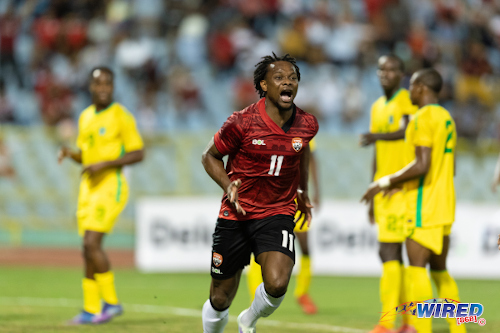 The 25-year-old Garcia netted 18 goals in total for AEK this season and he was a huge miss for T&T in the final stages of their 2022/23 Concacaf Nations League B campaign, where the Warriors were pipped by group winners Nicaragua on the last day.
Now that the former Shiva Boys Hindu College attacker is back on the scene though, the Warriors should have more bite in their forward line—particularly with the recent addition of French-born winger Kaïlé Auvray.
"It's fantastic for Levi to be here talking to these younger guys, " said Eve, who suggested that Tobago-born speedster Rundell Winchester was now surplus to requirements due to the return of Garcia and other attacking players. "We need the senior players to bring along the more junior ones. It's not just from the coaching staff's perspective that they have to be given these sorts of talks and these sorts of experiences.
"When I was playing, a lot of the time I was playing locally and I had the likes of Dwight [Yorke], Russell Latapy and David Nakhid who would come back [and offer guidance]. Although this is the Gold Cup [preparation], this is a stepping stone for 2026 World Cup qualifying. We still have to develop the younger players and keep bringing them through, keep giving them the opportunities so they could excel and be comfortable at this level.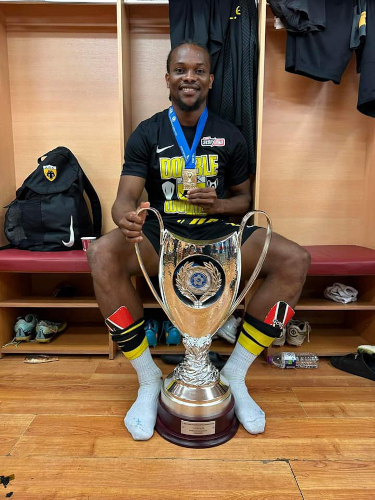 "Guatemala is a very good outfit and showing faith in these players would only augur well for their confidence. The goal is to play against the best teams in Concacaf; and if you want to play against the best teams in Concacaf, you have to build gradually to reach where you want to get to."
Garcia, who skips the weekend outing against Guatemala, stressed the importance of games like this to young, upcoming players.
"It's really good to be with the younger guys to give them a bit of motivation and try to get them as ready as possible for the friendly," said Garcia. "For me, it's all about passing on what I've learned. These guys are really talented and it's just about getting their minds on the right track to get the best out of them.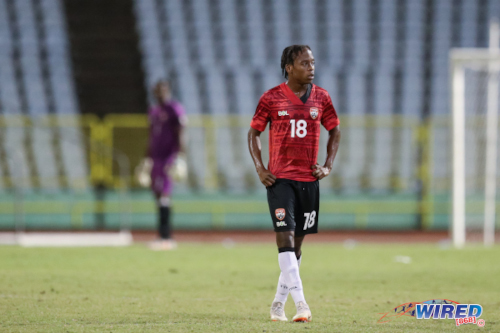 "[This Guatemala friendly] could be a career-making opportunity for them. At this age, it's an age where a lot of scouts would be looking at you.
"[…] I really hope they go out and do their best and show what they can do."
Momentarily switching focus to the 2026 World Cup, which will be held in the Concacaf region, Eve opined that there must be total buy-in from the populace and corporate T&T if the land of the steelband and hummingbird is to repeat the World Cup-qualifying feats of Germany 2006.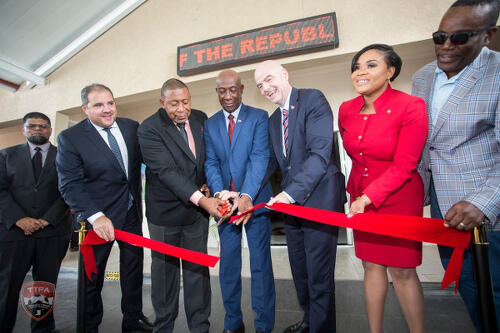 "For this phase, we are talking all about commitment—we want the guys, the staff, the TTFA, the press, Trinidad and Tobago [has to be on board]," Eve told the media. "We keep talking about wanting to qualify for the World Cup but are we really preparing?
"From the Ministry of Sports and Community Development to the Sport Company, it's a challenge for us to see a pitch for us to train on. There are a lot of things that need to happen.
"It's not just the technical staff or the TTFA that qualifies for a World Cup, this is a country thing. Because when you see people driving down the Priority Bus Route and celebrating, the country feels good about it."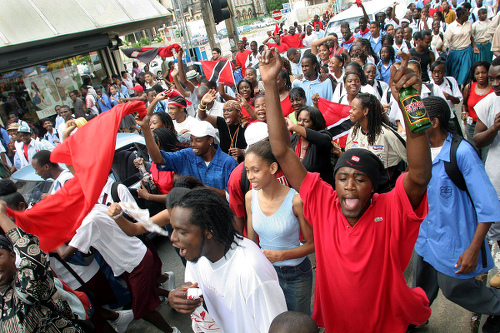 Eve noted that it was a plus for the TTPFL to be up and running after local players endured three years without professional football in T&T. However, the man with the most caps for Trinidad and Tobago's Senior Men's Team, urged that more must be done by all concerned parties.
"As a nation, if we are saying we want to qualify for a World Cup, we need corporate citizens and we need everybody on board—the [TTPFL] is just a start so the younger players can play and come through," Eve said.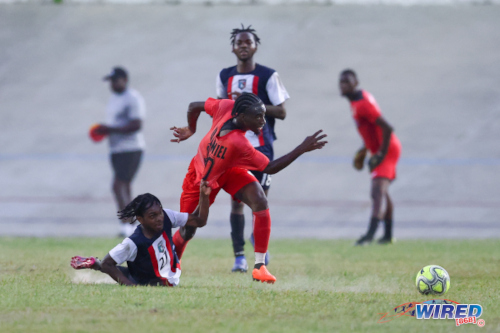 "There are a lot of Under-20 players in the TTPFL who graduated with us at the national level. There are a lot of SSFL players who are in the League and doing well so those are the stepping stones, but we need more.
"Saying you want a foreign coach won't change anything if we don't have the systems in place. You still won't qualify [for the World Cup] ."
By 2026, Trinidad and Tobago's Senior Men's Team would hope to reach the heights of coach Leo Beenhakker's 2006 World Cup team.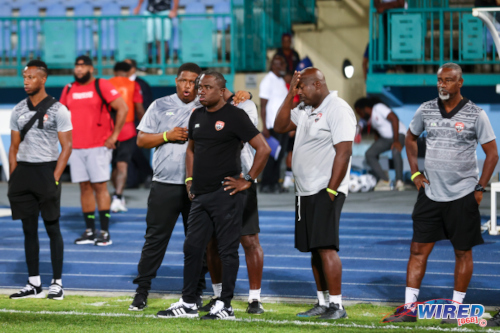 For now, in 2023, coach Eve and his charges must treat with a pending Gold Cup qualifying series against Guadeloupe and possibly Grenada or Guyana.
The ball is in the Warriors' court, as they seek to conquer the G's of the Caribbean.