Boorish, sexist, callous and unsympathetic responses to complaints sum up the way the public generally feels treated when they approach our state institutions. A few examples might show how widespread it is.
At a recent community crime meeting in Warrenville hosted by the TTPS, residents from Cunupia and Warrenville spoke of shabby treatment by law enforcement officers.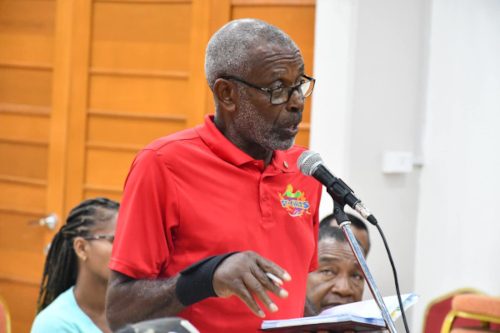 According to the Express report: "People said they were witnessing increased lawlessness at various levels, including noise pollution, vandalism, break-ins, assaults and activities involving firearms."
They did not feel their issues were being addressed seriously.
It has been a complaint about the nature of policing for years. On that occasion, the head of the Central Division, ASP Michael Pierre, seemed to have given a fair hearing—telling them what they could reasonably expect and promising to be vigilant, both internally and externally.
"Pierre condemned any officer sworn to serve who betrayed the trust of the public by becoming involved in illegal activities. Pierre further stated that in his commitment as a police officer, he would arrest any officer in his station found to be in crime and that he did not enter the TTPS to 'make friends'," said the report.
Another Express report focused on a constitutional motion for victims of sex crimes committed against children in cyberspace.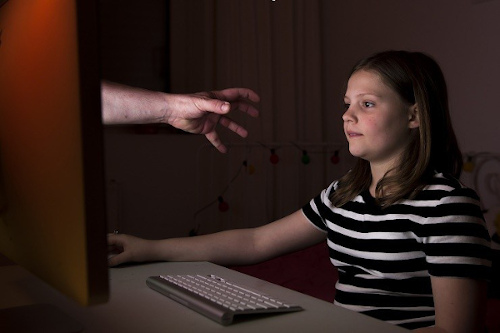 "No less than 25 young women are being represented by the Humanitarian Foundation for Positive Social Change (HFPSC) in a constitutional motion which seeks to highlight a violation of the rights of victims, whereby thousands of pornographic images of them when they were minors are still being circulated by predators online," said the article. Specific experiences were shared.
"The young woman said she visited the TTPS Cybercrime Unit while still a teenager, in search of protection. She was told then that the unit could not assist, as she did not have an IP address for her perpetrator, nor could she definitively identify him.
"[…] 'We don't know what to do because the police are not doing anything. We made phone calls, reports, went, and every time you go to Cybercrime they say to go through a lawyer, and if you go back they say there is nothing. It's like at this point I am tired because it's been six years I am dealing with this. I have had cousins older than me go through this experience; it is something you never recover from'…"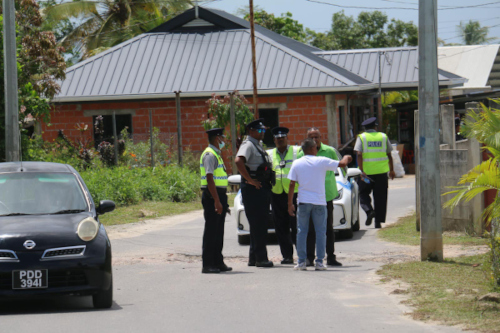 In May, a Newsday editorial rightfully took issue with the call for the media to stop focusing on 'the negatives' regarding children's homes. The minister in the Office of the Prime Minister with responsibility for Gender and Child Affairs, Ayanna Webster-Roy, thought the media perpetrated the perception that the Children's Authority has not done enough to protect children, and sought to admonish media houses for reporting the abuses.
"After five children escaped from one of the authority's safe houses and two of them were murdered, there was understandable concern about the capacity of the organisation, which was created to 'establish and maintain places of safety, assessment and support centres, and reception centres' for children as part of its scope," was the newspaper's response—noting the high number of reports.
"In October 2019, former chairman of the authority Hanif Benjamin noted that the child protection agency had received 50,000 calls and recorded 21,000 cases of abuse for its review."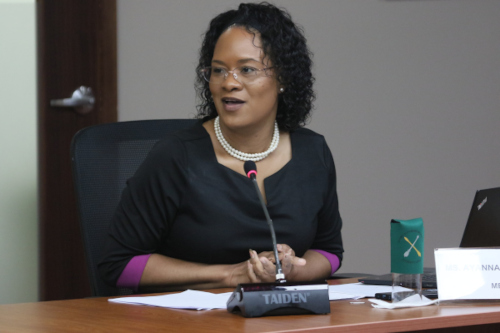 The Minister's focus was decidedly misplaced.
And yet another, from an Express report on the complaints of former students of the Trinidad and Tobago Hospitality and Tourism Institute (TTHTI), which had abruptly closed up shop—citing "non-payment of budgeted subventions by the Government and the restrictions of the Covid-19 pandemic" as the reason.
The students had paid their fees and are still awaiting refunds. In August 2020, the TTHTI said it had written to the Ministry of Education and the Trinidad Hotels, Restaurants, and Tourism Association (THRTA) seeking clarity for its own non-payments.
"There has been no acknowledgement or response to these letters of request. The unexplained, continued unwillingness of the government over the past several years to engage in discussions with the TTHTI, along with the impact of this global pandemic, has left the board with no other options but to permanently close the institute," it said.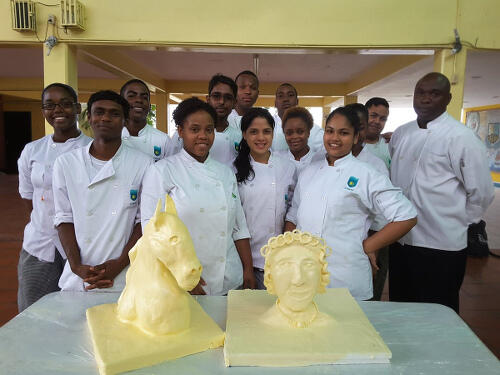 Not even an acknowledgement of response.
With the prospect of local government elections shortly, will we see any action on yet another story of the inefficient and porous record-keeping within these bodies entrusted with the development of our boroughs and municipalities?
The media have been hard at work delving into these episodes of state indifference and carelessness. Yet, the public, whose right to know is being supported, depressingly seem to prefer to don their party jerseys to defend obvious transgressions. If you write about it, you are smeared with political paint.
The contempt for the media and the people they represent, was quite obvious when journalists sought to ask Tobago House of Assembly (THA) members about the notorious and yet mysterious audio clip that has been widely circulated.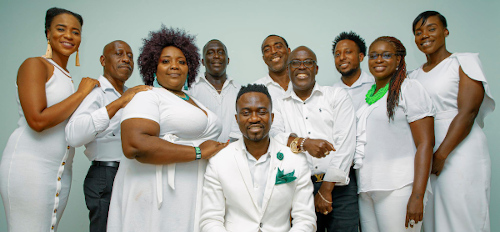 As they streamed by, these politicians did not even offer the courtesy of a "no comment," they just sauntered on. As common as the behaviour was, it was not at all uncommon for these parts. And that is one of the problems, isn't it?
People in positions of power get snug in the trappings so rapidly that they forget the mandates that put them there.
It's about helping people, as simple as that.