Trinidad and Tobago Men's National Senior Team head coach Angus Eve revealed that the Trinidad and Tobago Football Association (TTFA) is "looking into" the possibility that Nicaragua fielded an ineligible player against the Soca Warriors during the 2022/23 Concacaf Nations League competition.
On 4 June 2022, Uruguay-born midfielder Richard Rodriguez was a 85th minute substitute for the Nicaragua national team, as they successfully defended a 2-1 lead over Trinidad and Tobago in Nations League action at Managua.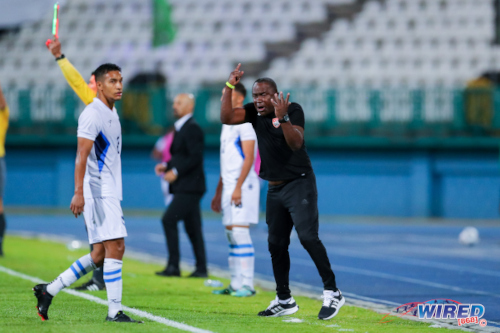 Rodriguez, who was also a second half substitute in Nicaragua's 4-0 win The Bahamas, played a total of 36 minutes in his adopted country's entire 2022/23 Concacaf Nations League campaign.
Yet those minutes can have a profound effect on the outcome of the group if, as a Mexican website suggested, Rodriguez played illegally.
Article 7 of Fifa bylaws regarding international eligibility states that, where a player does not assume eligibility based on birth in the respective territory or through his biological parents or grandparents, he must have lived in that country for at least five years—once he moved to that country over the age of 10.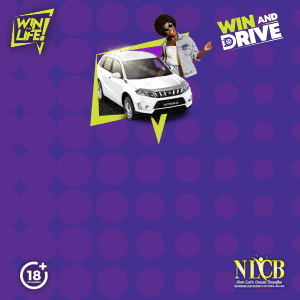 Rodriguez, according to the site, moved to Nicaragua in 2018, when he joined top-flight Nicaraguan team Real Estelí. It meant that he had been a resident for four years—a one-year stint in Paraguay in 2019 notwithstanding—when he came on to face Trinidad and Tobago last June.
This January, Fifa handed the Mexican Football Federation a 10,000 Swiss francs fine with 3-0 defeats for every time that Mexico played American forward Alejandro Zendejas, who did not file the required paperwork to switch allegiance from the United States.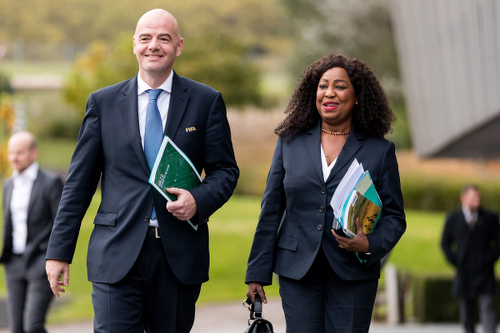 If Fifa follows that precedent with Nicaragua, the three-point swing for the Warriors would see Eve's team top their group and win automatic promotion to the Concacaf Nations League A as well as the 2023 Concacaf Gold Cup.
Eve said he spoke about the matter with TTFA officials, but the rest is above his pay grade.
"I work in the sun, that is the office people's job," Eve told Wired868, with a chuckle. "All I can say is there was a conversation with me, and they are looking into it."
Neither Soca Warriors manager Richard Piper nor TTFA general secretary Amiel Mohammed provided an update to Wired868 on the matter up to the time of publication.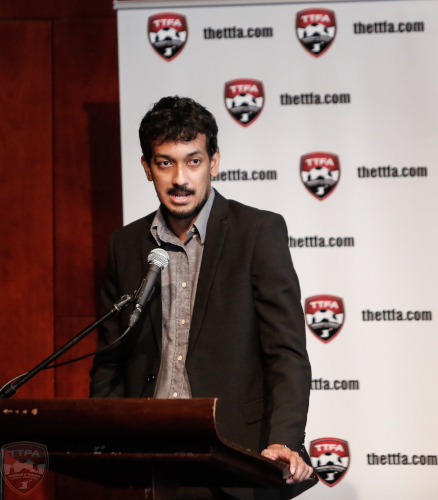 Meanwhile, Eve is preparing to face Guadeloupe on 16 June in a Gold Cup qualifier at the Drv Pnk Stadium in Fort Lauderdale.
Today, the Warriors coach announced a change in his 57-member provisional squad for the tournament, as he nominated AC Port of Spain attacker Che Benny to replace injured Greece-based midfielder Judah Garcia.
"We've had to make one change to the provisional squad because Judah sustained a hamstring injury," Eve told the TTFA Media. "We've been monitoring all the home-based and overseas-based players over the past few months and Che has been among the players we have been observing.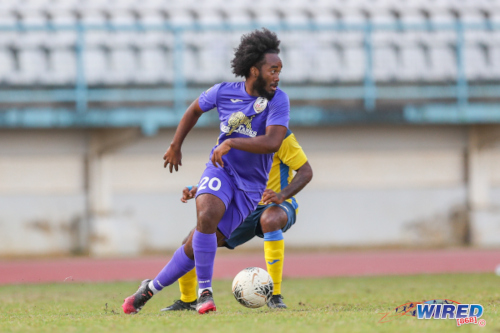 "He missed out on making the original roster because of the tight competition among players for the position he plays. But with Judah now ruled out, we've decided to include Che as his replacement."
Eve's long-list includes uncapped Canada-born forward Malcolm Shaw, who can represent Jamaica, Trinidad and Tobago or Canada at international level.
Eve was coy when asked whether Shaw has committed his international future to the Soca Warriors, or if his staff personally extended an invitation to every member of his provisional list.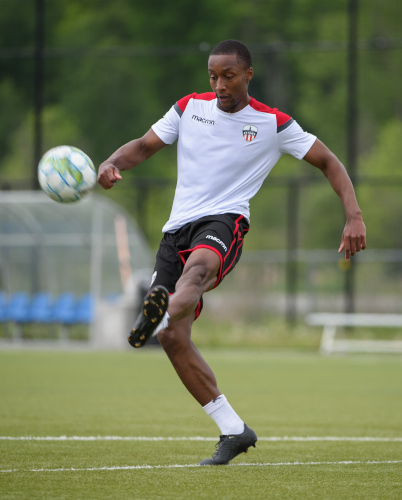 "I have no comment on Shaw," said Eve. "I haven't spoken physically to all of [the players] but for most of them the answer is yes [they want to represent Trinidad and Tobago at the Gold Cup].
"I am in contact periodically with a lot of the players."
The full Trinidad and Tobago provisional roster for the 2023 Gold Cup is as follows:
Goalkeepers: Nicklas Frenderup (Ranheim IL—Norway), Marvin Phillip (AC Port of Spain), Raheem Lee (Police FC), Jahiem Wickham (Toronto FC—Canada), Denzil Smith (W Connection);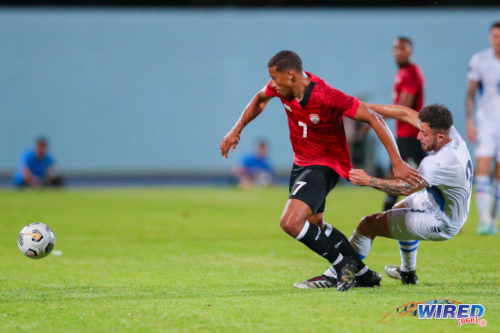 Defenders: Rio Cardines (Crystal Palace—England), Alvin Jones (Club Sando), Stephon Marcano (VC Fusion—USA), Isaiah Garcia (Point Fortin Civic), Jesse Williams (Des Moines Menance—USA), Jameel Neptune (AC Port of Spain), Josiah Trimmingham, Kareem Riley, Josiah Cooper (all Club Sando), Andre Raymond (Dumiense CJP—Portugal), Justin Garcia (Defence Force), Jelani Peters (Memphis 901—USA), Anthony Herbert (FC Haka—Finland), Luke Singh (Atletico Ottawa—Canada), Michael Kedman (Aalborg BK—Denmark), Ross Russell Jr (TLH Rangers), Triston Hodge (Hartford Athletic—USA), Shannon Gomez (San Antonio FC—USA), Kareem Moses (FF Jaro—Finland), Leland Archer (Charleston Battery—USA), Sheldon Bateau (SK Beveren—Belgium), Aubrey David (SD Aucas—Ecuador);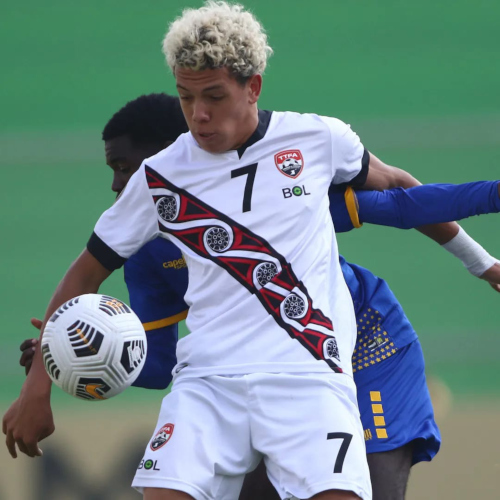 Midfielders: Justin Sadoo, Kaihim Thomas, Kevon Goddard (all Defence Force), Noah Powder (unattached), Luke Phillip (Club Sando), Duane Muckette (AC Port of Spain), Matthew Woo Ling (Miami United FC—USA), Kristian Lee-Him (IFK Eskilstuna—Sweden), Nathaniel Garcia (TLH Rangers), Molik Khan (Minnesota United 2—USA), Andre Rampersad (HFX Wanderers—Canada), Neveal Hackshaw (Oakland Roots SC—USA), Joevin Jones (Police FC);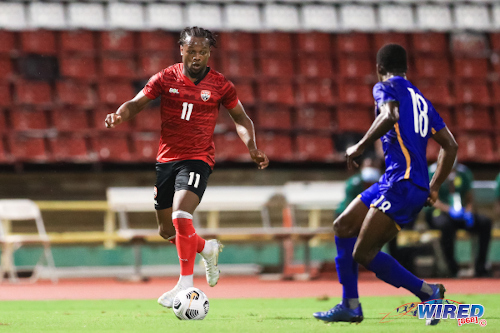 Attackers: Kaile Auvray (Sporting KC Academy—USA), Levi Garcia (AEK Athens FC—Greece), Jomal Williams (AD Isidro Metapan—El Salvador), John-Paul Rochford, Che Benny (both AC Port of Spain), Reon Moore (Defence Force), Ataulla Guerra, Kadeem Corbin (both TLH Rangers), Andre Fortune II (Nomme JK Kalju—Estonia), Ajani Fortune (Atlanta United—USA), Real Gill, Nicholas Dillon, Nathaniel James (all Club Sando), Micah Cain (TSV Meerbusch—Netherlands), Samory Powder (Hudson Valley Hammers—USA), Kevin Molino (Columbus Crew—USA), Malcolm Shaw (Atletico Ottawa—Canada).