What is teenage life if not fun as we explore new boundaries?
You meet new secondary school friends and, with that, you form new relationships, including romantic ones. You try thinking independently for the first time, even as there is a confusing rush of hormones never before experienced.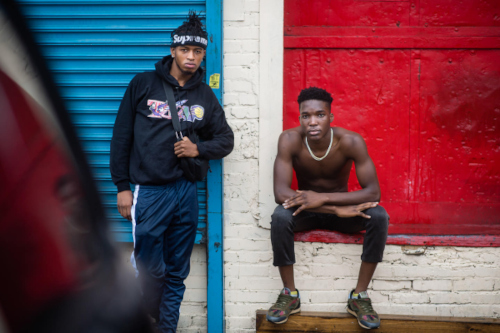 What is life as a young adult in your 20s and early 30s? Is it not to experiment with life and to get to know yourself? To be curious and to break free even more from parents?
Trying to get a career and some financial independence form part of the pressures you face. Life is ahead! It is full of promise.
But is that now true for all our nation's under-35s? Do they all have this experience?
Reading the newspapers over the last month, we witness a very different and harsh story unfolding. Thirty-three of these young people have been killed from Christmas Eve to now. Judging from newspaper reports, we can estimate that 20% of them were "collateral damage"—innocents caught in the wrong place at the wrong time.
Have we observed that the killers, most in the same age group, now kill with a barrage of bullets?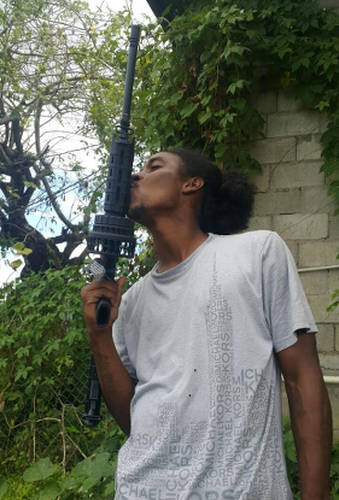 These stories expose the circling Trinidadian sadness. Let us be frank about our own experiences growing up: it is not that we did not take risks. We did. Rule breaking is and has always been a young people thing. Because our brains were not fully developed, we did not see the whole picture and took undue risks.
Then we had more involved parents, teachers and other support systems: a significant benefit that saved us from certain destruction.
Now family life is fragmented, and the level of involvement of parents has diminished. Many parents have their own battles and fight to hold their lives together. The price of raising children has gone up significantly since the support system of yesteryear has fallen apart.
The result? Many of our youths live in a harsh environment where survival depends on being "tough". The threat of violence is ever-present and stressful. There is no love there; that stress leads to the expression of negative sentiments and feelings. The sense of abandonment and the uncaring environment cause untold damage.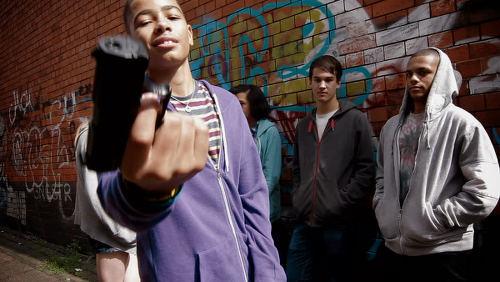 If we listen to the lyrics of the songs they play, we will understand the pain of life for our young people. You would understand what is being reflected from their homes and the insecurity they struggle with. You will discern their challenges in relationships.
The anger comes through, as does the desire for a better life, aka material benefits. It is not pretty to hear, but it is their life.
There is a deficit of male leadership that can help these young men understand life. They need to be able to speak with men who can provide an alternative to the struggles they see in their homes: men who can give them hope and show the possible way to a new future.
Have we read the tales of the Mayaro school principal detailing the struggles of one of the slain thieves?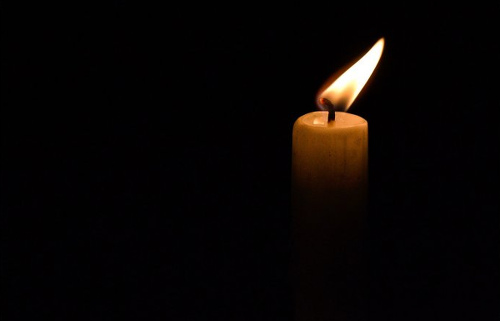 Have we understood the pain of the other one that lost both parents and made a jail? See the benchmark being used to assess the child. See the struggle to find life's meaning via their peers.
This is not a case of excusing crime but an appeal for us not to simply rejoice at the deaths of young offenders. We should be saying: "There goes I but for the grace of God!"
Given our experience with Jehalno Rommey, why do we still allow our police officers not to wear body cameras? We took the word of the police in the Christmas Day melee, and now we have to take their word for the Mayaro incident. Why the delay for these cameras?
Focused deterrence is imperative, but playing on the edge of reckless policing without accountability does not lead to stable, safe communities.
Crime is a proxy for a general societal malaise. We know in our bones that something is wrong, and we lash out at everyone else. We hang our hat on crime as though that is the reason for how we feel.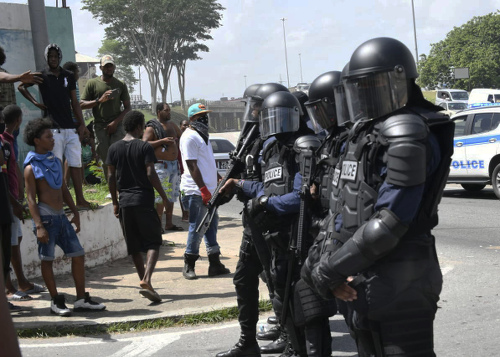 We accuse anyone who seeks to have a reasoned discussion about crime of being pro- the criminals. Our confusion, fear, and knowing things are not going right drive us to support poor policy.
We vaguely acknowledge the expansion of gangs and the unchecked flow of drugs and guns. Our tragic school environment is brushed off. We ignore that 2022 marked the highest number of solved homicide cases in the country's history!
Criminals are not born but are made. We, the society, make them. We should recall this line from My Fair Lady: "The difference between a lady and a flower girl is not how she behaves, but how she is treated."
How do we treat our young? With a hefty dose of indifference! We celebrate the privileged and cast blame on or ignore all others. We never stop to examine the resources provided to each group.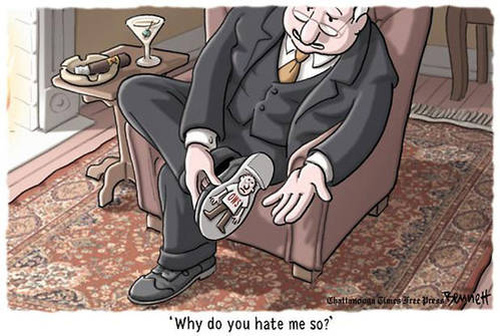 The newest frontier is the Schools Panorama. To their plight, we merrily steal what is the birthright of many of our young people and then get offended when things turn sour.
When we read the FIU report, did we consider that our society is robbed of its capacity to create a better life? Finance Minister Colm Imbert reported $1.9 billion—the equivalent of our then fuel subsidy—in suspicious transactions and activity reports at the end of September 2022.
Does our Fraud Division have the resources to tackle this situation? Who is stealing this boatload of money? No little black boy draws a gun to steal that. With a wink from us, others do that.
We are not even discussing the corruption cases involving multi-millions that still are winding their way through court. One example is equal to $200 Million.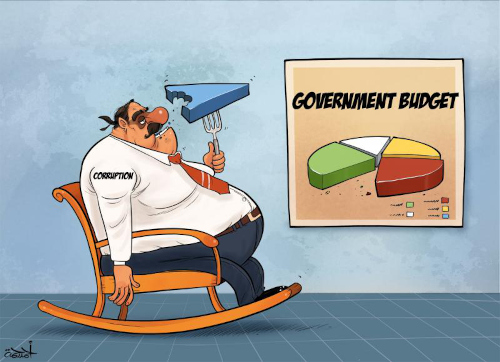 When our business class privatises the profit and pushes the losses onto the Government with a long trail—from CL Financial to the post-Covid financial statements—do we connect that to our crime situation and abject poverty that stares many in the face?
Apart from calling on the Government to act, what can we do? There is a role for adult men to intervene in the lives of the young, to interpret life for them.
Consider the Arima North Secondary football team, which won promotion to the SSFL Premier Division, as a prime example. This team played undefeated, except for a loss on penalties to San Juan North Secondary in the Intercol, for the whole season. The only team in their age group to achieve this in 2022.
How did they accomplish this? By dint of hard work plus the management team's stern yet loving discipline. These men scrape pennies together to hold the team afloat. Check their Instagram page and read Wired868 to follow their journey.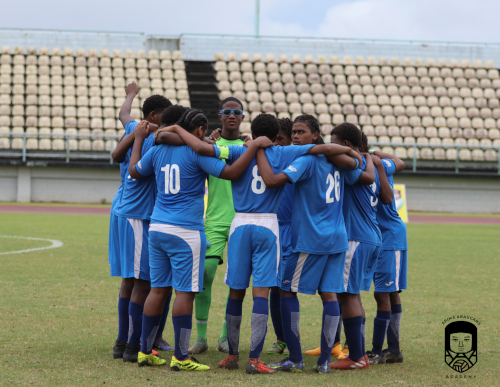 The business community and the other bandwagonists are proud but hesitate to put a cent into supporting the poor boys, who have no well-placed daddies.
How do we keep these schoolboys in school and playing sports against better-resourced schools? Do we only want entertainment but do not want to provide resources to encourage them and their male support team?
Should the players and managers give up and become headaches for newly arrived Senior Superintendent Wayne Mystar?
This team is in the Arima hotspot. Do we not see the need to help them and to trigger other lads to follow them out of their messy existences? Where are the additional opportunities to help turn the tide of the killing fields that now seek to capture our young men? Who will volunteer?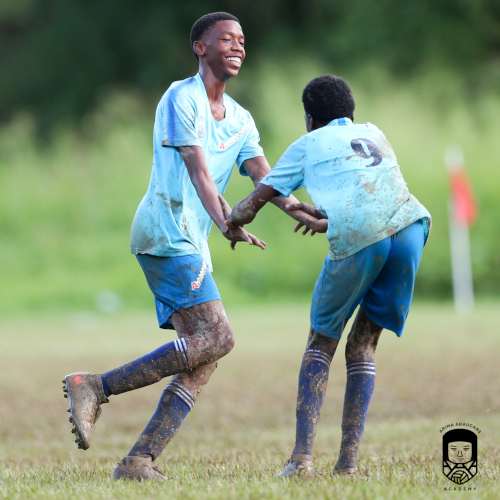 We could do better. We must save our youth today to sleep better tonight.