Last Sunday's Junior Panorama was a scintillating competition. The crowds were so large that, as the Primary Schools category was completed, their supporters were politely asked to leave and make space for the next category, Secondary Schools.
The quality of the musical performances of the participants in each of the three categories are deserving of a torrent of superlatives. The costuming of the players and the accompanying acts were also a visual arts treat.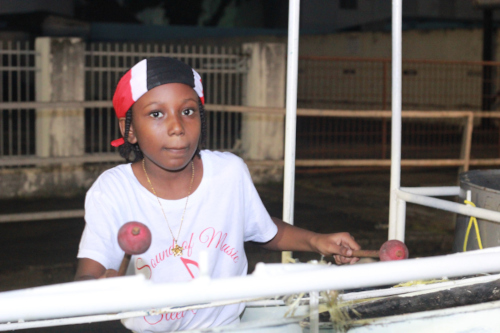 There is also huge underlying worth in the discipline learned and practiced as part of a team and in the building of much needed self-esteem.
Here is one self-esteem example from a first-time participant in the Secondary Schools category. This is a young person from a rural village who had excellent results in the Caribbean Secondary Education Certificate (CSEC) but had gone to work as a vendor's assistant.
This student was fortunate to be found by a mentor and to gain admission to a city school sixth form on the basis of her results. Because this student had played some pan in a village side, an opportunity arose to play for the city school in the Secondary Schools category.
Speaking to the mentor afterward the youngster said: "Auntie I never took part in a competition before. I feel good about myself and I am proud to have represented my school."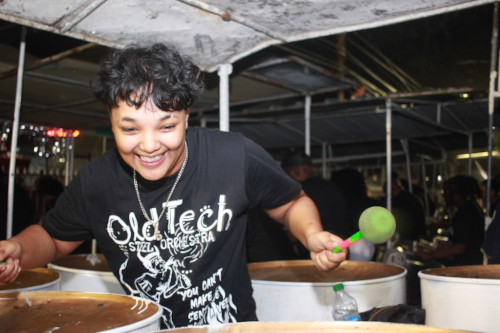 Tropical Angel Harps Youth Steel Orchestra of Enterprise, Chaguanas, sponsored by The Trinidad and Tobago Electricity Commission, won the Under-21 category.
I was delighted to read the remarks of the Harps manager, Clarry Benn, in the Trinidad Express newspaper. Mr Benn's long devotion and fruitful association with pan is well known and widely respected.
He described his panyard philosophy by explicit reference to the words of Pan Trinbago's current president, Beverley Ramsey-Moore, that "the steelband yard is a sacred space—a place for nurturing the youths."
Mr Benn added in respect of the steel orchestra that "we don't see it as only a steelband but as an institution aimed at developing the myriad talents and skills among our youths".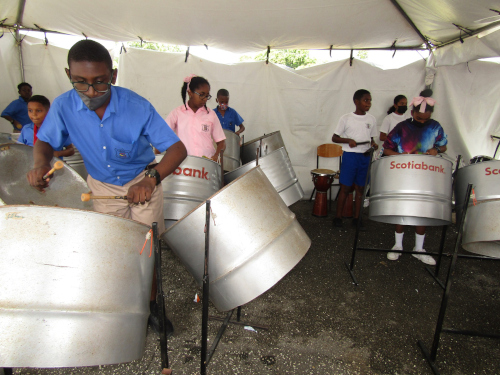 He described some practical things, such as having a homework centre, music classes and other activities catering to children from eight to 17 as "inroads towards creating more positive and well-grounded citizens".
There are several panyards doing similar things in order to make a difference with our youth. I have described these activities from time to time and their beneficial results, always intending to make the case for government support of the proactive panyards that can demonstrate track record in social development work beyond seasonal participation in Carnival competitions.
Ten years ago, for instance, I wrote about those panyard models with ongoing programmes that permit the youth to put down roots in the steelband family, which in some cases provide the support of a calmer, healing environment—especially for those in an abusive situation.
Last week, I raised the issue of the inconsistency of our governments in providing music teachers for the Pan-in-School programme. This is a lapse common to governments of both stripes.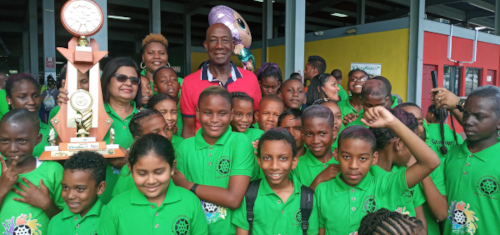 In the "Daly Commentaries", you will find reference to Carnival 2011 when Pan Trinbago officials complained that the education ministry of the UNC/Partnership Government said it would not renew the contracts of over 100 tutors in the Pan-in-Schools programme.
Under the current PNM Government, there was the failure to re-hire music teachers who, according to Pan Trinbago, "play a critical part in shaping school bands". As described in last week's column, this recent failure reportedly contributed to reduced schools' participation by 62% in this year's Junior Panorama.
This is an additional denial of equality of opportunity within an education system, already tearing apart those youth who do not make it to a well-supported school.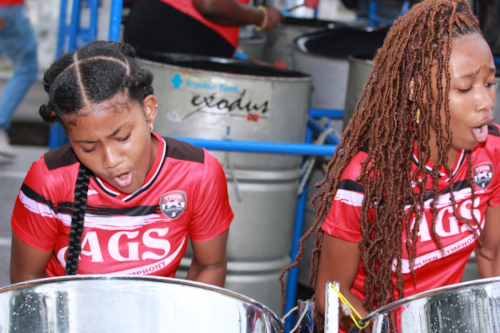 An investment in the resources of music teachers, arrangers, pan tuners and choreographers made available to less fortunately placed schools is required to close the opportunity gap. It appears from what Pan Trinbago has said that these individuals may be able to service five or six schools in a region.
I continue to make the case that development of panyards as places of nurturing can deliver a peace dividend.