Calypsonians are as cantankerous as they come. So when Relator suggests that Sir Garfield Sobers was no great shakes as a captain, we have to take that with a pinch of salt. 
Yet it is there, on the record, in his 1972 hit "Gavaskar". So we have to deal with it.
"But Sobers as a captain," he sings, "he need plenty coaching/before we cricket end up in a disgrace."
Hyperbole? Well, Relator is a calypsonian, isn't he?
What is the truth about the Sobers captaincy? Let's have a closer look.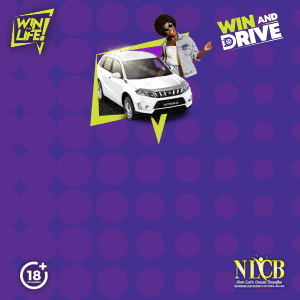 If you have time for the naysayers—I don't!—they'll most likely talk to you first about 1968 and the Fourth Test in Port-of-Spain. They'll tell you all about Sir Garry's overly generous 92 for 2 declaration that allowed Colin Cowdrey's England to earn a seven-wicket win. 
They'll tell you all about his unflattering record, that 20 of his 39 Tests as captain ended in draws.
And they'll pretend to see no connection between the two—although Sobers himself has pointed all who are interested to the nexus. 
To me, fairness seems to require that light be shone on the Guyana Test of the same series, which immediately followed the much cited declaration. 
Winning the toss, Sobers chose to bat first and WI posted 414. Sobers' personal contribution was 152. England fell 43 short. Sobers' figures read 37-15-72-3.
Sobers' unbeaten second innings 95 gave his side a 307-run lead. The skipper again claimed three wickets—this time for 53 runs! Lance Gibbs finished with 6/60. 
But six and three make only nine. England survived. By the skin of their teeth. 
Add another misleading stat to the list of the 20 Sobers drawn games! Number eight in 18 Tests.
His final captaincy record reads PLAYED-39 WON-9 LOST-10 DRAWN-20 Win% 23. Worrell's is P-15 W-9 L-3 D-2 T-1 Win% 60. Lloyd's reads P-74 W-36 L-12 D-26 Win% 48.6.
And here, for comparison, are Brian Lara's (P-47 W-10 L-26 D-11 Win% 21.3) and current captain Kraigg Brathwaite's (P-20 W-6 L-10 D-4 Win% 30).
Feel free to draw your own conclusions. Ask yourself, for instance, if you'd seriously opt to have Brathwaite skipper your side ahead of Sobers or Lara. And then ask yourself if some numbers printed on a page really tell you a whole lot that is useful about a captain's quality. Or his captaincy. 
This is as good a time as any to share Sobers' thoughts on the state of cricket in the era when he made his declaration. And on the declaration itself.
That series was so boring, he writes in his autobiography. The first three Tests had been drawn. England were bowling something like 12 or 13 overs an hour operating with two spinners for much of the time and eight men on the off side, bowling on the off stump. They would field the ball in the middle of the wicket, throw the ball to the wicketkeeper and then wait for it to be thrown back although no one was running. You won't find those statistics in Wisden but I got so sick of it. I was so fed up. I was there to play cricket and this wasn't what I thought of as cricket.
And a few paragraphs further on in the same chapter, revealingly titled "The Reluctant Captain", he adds:
Waiting to declare so that you gave the opposition no chance of winning was not my way; that was not how cricket should be played. I certainly wasn't going to give England 250 to get in 100 minutes. I would rather not have declared at all and then it would just have been a boring, sickening game. England would have been kept out in the field, they would have given the ball to non-bowlers and, most important of all, the spectators would not have enjoyed it.
Make what you will of that "most important of all". 
The First Test of the same 'declaration' series was drawn Test number 5 on the Sobers list. But who remembers the details? Who remembers how, post-match, Wes Hall publicly poked some good-natured fun at his skipper's expense?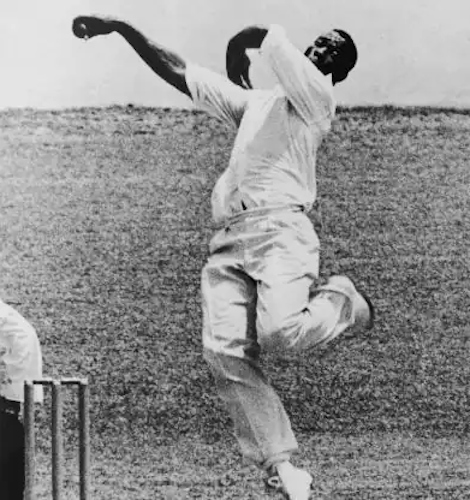 Others might have had confidence in Sobers' much vaunted batting talents. Hall? Not so much, he joked. 
Needing 205 runs to make England bat again in Port-of-Spain, West Indies were teetering on the brink at 180 for 8. 
Already in the WI first innings, Hall had demonstrated that he was no mug with the bat. He had remained not out on 10. 
But, as every West Indian cricket fan knows, pressure does buss pipe. And to come after Hall at number 11 was Lance Gibbs. On the evidence available to us today, Gibbs might well have been Courtney Walsh's batting role model. Walsh has 519 wickets, 61 not outs—and 43 ducks!
However, Gibbs was not called into action. The Sobers/Hall partnership eventually added 63 runs. The skipper contributed 33 off 115 balls and his fast bowling compatriot 26—having faced only 25 fewer balls. 
Game over, Hall famously confessed that he had had only one serious cause for concern during the match-saving stand. He had not been at all certain, he said, that Sobers had what it takes to stay with him to the end.
Not quite 18 on his West Indies debut in 1954, Sobers inherited the mantle of WI captain in 1965 at the age of 28. The then team vice-captain and heir apparent was Conrad Hunte, Sobers' compatriot and four years his senior. 
But on the tour Down Under in 1960/61, Sobers had grown steadily in stature as a sterling performer in all three departments of the game. And during the 1963 tour of England in particular, the left-hander had impressed many with his cricketing nous. Indeed, his elevation to the leadership position reportedly came on the recommendation of no less a connoisseur than the savant skipper himself, Sir Frank Worrell.
Truth be told, however, as captain, even Sobers' staunchest supporters are unlikely to claim the epithet 'great' for him. The West Indian featured in John Arlott's Cricket: the great captains is Sir Frank Worrell, seen through CLR James' eyes. Sobers merits nary a mention. Nor does Clive Lloyd, universally recognised as the most successful West Indies captain.
But be not fooled; the publication date is 1971. Sobers would only make way for Kanhai at the helm after the New Zealand tour of the Caribbean in 1971/72. And it would be another two years before the mantle would pass to the 30-year-old Lloyd.
I had been warned to watch out for certain players, writes The Reluctant Captain. My attitude was if they couldn't or wouldn't do it for me, I would do it for myself, but I could not bowl or bat at both ends and neither could I keep wicket to my own bowling. Cricket is a team game.
Perhaps that is what made Sobers a 'not great' captain. Cricket is a team game. Everyone must pull his weight. For the great captains, taking over the instrumentation themselves is never an option. They strive to be conductors, seeking to bring the best out of a harmonious orchestra. 
In the crunch, Sobers too often relied on his own ample personal resources. 
"I would do it for myself," he says, "if they wouldn't or couldn't do it for me."
Kanhai did slip effortlessly into the leadership space vacated by Sobers. But given the vast playing space he had occupied, it was never going to be easy to replace the six-tool player. His departure from the West Indies Test team was always likely to leave an unfillable hole. 
Logic suggests that, no longer active, he himself would seem to be a good man to suggest ways of filling the hole.
However, perhaps unsurprisingly, that was not a view shared by the West Indies cricketing authorities. After all, it was only in 1996 that the WICBC dispensed with that final C. 
Merely cosmetically, say some, without relinquishing any of the centralised control…
Wired868 has provided readers with solid, independent journalism since 2012.  If you appreciate our work, please contribute to our efforts. 
Support Independent Journalism