Like a passing cloud, our discussions about the SEA performance of our children have come and dissipated. While we anticipated that there would be some learning loss due to the effects of Covid on our schools and our children's education, the results are astounding. 
In every tier of the results, there has been significant deterioration. More than half of our students scored less than 50% in the examinations—tragically, three thousand of those students are being placed into secondary schools. This placement merely kicks the proverbial can down the road. 
How many will survive and blossom into citizens who can contribute meaningfully to our country?
The Ministry of Education did not provide detailed analyses of the performance. Still, it is not difficult to project that the students in the schools under 'academic watch', particularly the East Port of Spain ones, were the ones continuing to underachieve. 
Similarly, the boys would be the primary cohort of laggards. The plan to hold remedial vacation classes only attracted a third of the students targeted.
This rate virtually guaranteed the fulfilment of the Education Minister's lament: "It is recognised that this vacation programme will not be enough in most cases to assist our students in having a successful secondary school experience." 
The programme's components—smaller classes and specialised teachers—are commendable and supported by best practices from larger countries, but will the execution make a difference? What happens to the children when their secondary school experience is not successful? What will they do?
What is the risk? Even though one education stakeholder characterised the SEA as "a competition to move forward in life and to achieve excellence", what do we expect would happen to our nation when one population segment is consigned to a permanent state of exclusion?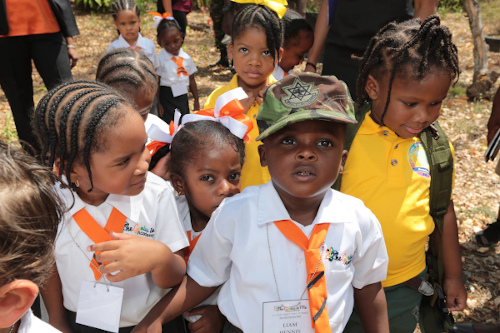 Do we willingly accept that failure at this primary school level consigns thousands of our children to eke out a bare existence? Do we not understand that this debacle can increase our school dropout rate? Have we considered the outcome of high school dropout rates?
According to Vigil (1988, 2003), when social conditions are harsh and social institutions like the family (and the school) fail, the children are 'up for grabs' by older, more experienced gang members and susceptible to the street rather than institutional socialisation processes. 
Willis's (1977) seminal study Learning to Labour is a valuable reminder of how powerfully negative school experiences can affect youthful attitudes and behaviours. He highlights how the structural disconnection between middle-class educational values and working-class culture can create a (sub)cultural response to a school system viewed as redundant for social and economic survival among some young men living in our urban communities. 
In this discussion, it is essential to understand the situation's complexity as it applies to us. Leventhal and Brooks-Gunn's (2000) contribution, via the use of the social disorganisation theory, posits that neighbourhood structural factors (poverty, residential instability, single parenthood, ethnic heterogeneity) are prime in explaining behaviour in a communal setting. 
They hold the view that there is no single factor, but there is an accumulation that results in positive or negative outcomes. Hoffman (2006) supports their position. He found no conclusive proof that family structure 'causes' delinquent behaviour but that other factors—not least neighbourhood characteristics—were influential.
In other words, children growing up in 'socially disorganised' communities but living in a traditional two-parent household are as likely to develop delinquent behaviour as those from single-parent families. This scenario is lived out in the Laventillian struggles. How do we intend to support the families to do better?
Charles Murray's (1990) thesis triggered the debate on the role of the family as it directly links 'non-traditional' families—particularly single-parent households headed by unmarried women—with crime and violence. He theorised that single parents, especially unmarried mothers, are not capable of raising children, particularly boys. But the evidence presents a more complex picture. 
As Goldson and Jamieson (2002: 91) note: The context which confronts many parents, therefore, is characterised by deep-rooted and widespread poverty, stigmatising and unfair policing practices, and the prospect of further impoverishment brought about by the economic policies adopted. Therefore, we could ease the claim that single parents cause all our troubles.
But it is not only the poor urban neighbourhoods which are at risk since the SEA grade slump is not a class-restricted one. Learning loss and dropouts are not temporary shocks that would easily be fixed next year. The learning process is cumulative—each stage builds on the previous one. 
This loss of what economists call 'human capital' will be reflected in lower lifetime earnings at the individual level. It may also result in a lower aggregate national income, threatening our nation's competitiveness.  
The sad reality is that this performance has been long in coming and precedes the Covid-inflicted damage. When Dr Tim Gopeesingh was our education minister, the Ministry conducted a pilot study involving 3,000 early childhood and primary school children. 
The study found that 25 per cent of the children required little external assistance to achieve educational success, 25 per cent could achieve success with some degree of external neuro development assistance, and the other 50 per cent needed significantly more help. 
The lack of action has resulted in our recent SEA results. Connect the dots!
In April 2016, Dr Lackram Bodoe told Parliament about the ADHD problems affecting 12% of our young children and suggested that another 15% had other development challenges. He described how these issues would impact our children's learning ability. 
He quoted the ADHD Society of Trinidad and Tobago, which suggested that 28 per cent of those in the St. Michael's Home for Boys may have symptoms suggestive of ADHD. He argued that persons with ADHD are more likely to join gangs and engage in risky behaviour, including lying, bullying and destroying other people's property. 
Dr Bodoe asked what the plan for these children was? When there is school violence, connect the dots to our inaction with these children. 
Covid exacerbated the problems faced by our children. Virtual learning tore the veil off the economic disparity in our country. 
To succeed in that remote learning environment, you needed a reliable internet connection, functioning tablets, and a quiet work environment—all of which are more likely to be met in higher-income families.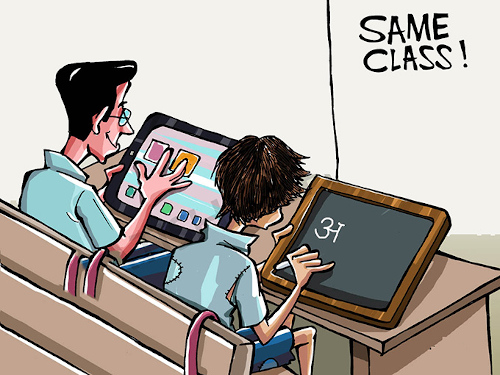 Parents in lower-income homes were less likely to work from home, leaving their children unsupervised and aimless. With its differential impact on households, the digital divide reduces the value of supplying laptops unless there is a supporting framework. 
With school closures, the potential interaction between students is lost, which has detrimental effects on the learning ability of the poorer children. 
What should we do to improve our situation? The Ministry of Education's vacation programme is a good idea. More school time with specialised teachers and smaller classes will aid the learning recovery process. 
Evidence suggests that additional days spent at school raise test scores for poorer students. Still, the likelihood of diminishing returns means the optimal length of the post-pandemic school year is unclear.
The touted $10 million allocation is much too timid. The problem we face is a game-changing one. A mere 1% of our Education budget does not scratch the surface. 
Ms Anita Haynes, the shadow Education spokesperson, is correct in her urging for testing and evaluation. Without tracking data, the programme's effectiveness cannot be assessed. It is possible to expand the programme's reach so we can build out a stable data infrastructure. 
Will we go all in to save our children and nation?