Trinidad and Tobago Women's National Senior Team head coach Kenwyne Jones suggested his players are not doing themselves justice and questioned their desire, after last night's 4-0 loss to Costa Rica in 2022 Concacaf W Championship action in Monterrey, Mexico.
"I am certainly disappointed [and] frustrated," said Jones, in the post-game press conference. "Today was an opportunity for us to gain some momentum and we didn't do that… The fact is we were not good enough today. 
"I am really disappointed because I think we are better than that—I know we are better than that."
The Women Soca Warriors are bottom of Group B on goal difference after conceding 10 goals in two matches without scoring. Panama, who lost 1-0 to Canada last night, are third and only need a draw against T&T on Monday to book a playoff berth for the Australia/New Zealand 2023 Fifa Women's World Cup.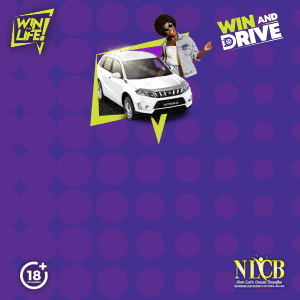 Canada and Costa Rica have already qualified from Group B while the United States booked their World Cup place in Group A. 
Haiti and Jamaica are certain of advancing beyond the group stage too. On Monday, the two Caribbean nations clash from 10pm with the winner advancing automatically to the World Cup while the loser heads to the playoff.
Mexico, the host nation, are already eliminated—after losing successive Group A matches to Jamaica and Haiti.
The Women Warriors can still turn things around against a Panamanian team that they tied twice in friendly matches last year. But the omens have not been encouraging.
When Trinidad and Tobago and Panama squared off at the Ato Boldon Stadium in Couva last October, Turkey-based striker Kenya "Yaya" Cordner got the lone item for the hosts. It was her 39th international goal, according to online team data, which moved her to within four goals of Trinidad and Tobago's all-time leading scorer, Tasha St Louis.
However, Cordner and Jones fell out before the start of the qualifying competition over the coach's decision to drop veteran midfielder Maylee Attin-Johnson—allegedly without warning or consultation regarding a supposed personality conflict.
Trinidad and Tobago needed a fortuitous last minute goal by utility player Lauryn Hutchinson to get to the W Championship at all, as the host nation twice trailed Guyana at the Dwight Yorke Stadium in Bacolet before managing a 2-2 draw.
Jones resisted calls to invite Cordner, Attin-Johnson and veterans Arin King and Saundra Baron to the squad and instead turned to a new pair of United States-born attackers, Brianna Austin and Jolie St Louis.
"I told the team that I do believe in them 100 percent and I believe they will qualify," said Jones, before the start of the competition. "[…] It is just about going through the stages, ticking the boxes and working really hard to get there.
"[…] The composition of the squad is wonderful at this point and we are going to give it our best shot."
Thus far, after 180 minutes of tournament football plus stoppage time, the Women Warriors have managed just one shot on target—a straightforward header by substitute Maria-Frances Serrant, during their 6-0 defeat to Canada. And although the players often defended with spirit, they have not made any impact in possession.
"I do think that when we recovered the ball in transition deep and we played that ball forward," said Jones, after the Canada contest, "we were a little sluggish in trying to get out of the [Trinidad and Tobago] box and keeping our units tighter. 
"I think it was down to bravery a little bit."
The coach responded by benching playmaker Asha James for the entire 90 minutes against Costa Rica, although the number 10 is his leading scorer with four goals from six matches.
Things did not get much better against Costa Rica, although the Central American team's first three items came from two deflected efforts and a Hutchinson own goal. Trinidad and Tobago played for roughly an hour with 10 players, after flanker Kedie Johnson picked up two cautions in the first half—mirroring her dismissal in their opening qualifier against Nicaragua in Port of Spain.
Jones refused to blame "bad luck" for the result. Instead, he pointed the finger at his own players.
"It's becoming repetitive now that we are having these lapses and the lack of desire between some players sometimes," said Jones, a 2006 World Cup player and former England Premier League forward. "We have to figure out really and truthfully what the game actually means to them—what they want to achieve from it. It seems as if quite a few are just: here.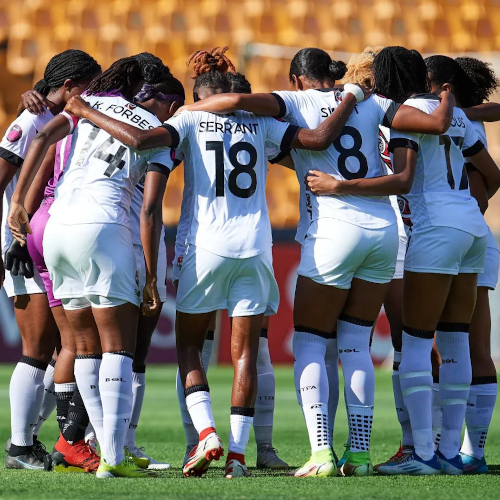 "On a different day none of those 'bad luck goals' go in, but we didn't give ourselves any chance. By the 23rd minute we went down to 10 women. At this level you can't do that."
Jones, who has already used 18 from his 23-member squad in Monterrey, must find the right combination of suitably inspired players to face Panama on Monday.
Paradoxically, Trinidad and Tobago's strength has generally been the team's defensive spine. Jones inherited veterans Rhea Belgrave, Kimika Forbes, Victoria Swift, Liana Hinds, Hutchinson and skipper Karyn Forbes and added Shadi Cecily Stoute and Amaya Ellis to the mix.
However, the failure of Jones' offence to keep hold of the ball or force opponents backward has subjected his backline to unsustainable pressure.
He has 48 hours to find a solution before they face Panama at the Estadio Universitario in San Nicolás.
(Trinidad and Tobago Team)
Goalkeepers: 1.Kimika Forbes (Unattached), 21.Tenesha Palmer (Police FC), 22.K'lil Keshwar (St Francis College—USA);
Defenders: 2.Chelsi Jadoo (Valadares Gaia FC—Portugal), 4.Rhea Belgrave (Police FC), 8.Victoria Swift (Unattached), 5.Shaunalee Govia (Unattached), 3.Shadi Cecily Stoute (University of Georgia—USA), 7.Liana Hinds (Hibernian—Scotland), 6.Kedie Johnson (University of Louisiana Monroe—USA);
Midfielders: 20.Lauryn Hutchinson (Unattached), 14.Karyn Forbes (Police FC), 13.Amaya Ellis (Johns Hopkins University—USA), 12.Chelcy Ralph (Ball State University—USA), 10.Asha James (West Texas A&M University—USA), 23.Sarah De Gannes (Western Illinois University—USA);
Attackers: 11.Raenah Campbell (Unattached), 16.Cayla Mc Farlane (Harvard University—USA), 19.Maya Matouk (Police FC), 15.Tori Paul (George Mason University—USA), 18.Maria-Frances Serrant (West Texas A&M—USA), 17.Jolie St Louis (Seattle University—USA), 9.Brianna Austin (Florida Atlantic University—USA).
Staff: Kenwyne Jones (head coach), Carlos Edwards (assistant coach), James Baird (goalkeeper coach), Joanne Daniel (manager), Anyl Gopeesingh (team doctor), Rejan Chin (rehab specialist), Terry Johnson-Jeremiah (equipment manager), Atiba Downes (strength and conditioning coach), Andre Sooklal (media oficer and video analyst), Alexandria Olton (sport psychologist), Dean Tuitt (trainer), Kylla Charles (massage therapist).