Former Trinidad and Tobago Football Association (TTFA) president David John-Williams passed away this morning. He was believed to have been ailing for some time.
A businessman and contractor by trade, John-Williams burst on the domestic football scene in 1999 as owner of the W Connection Football Club which successfully applied to join the just formed TT Pro League.
Connection went on to become the most feted Trinidad and Tobago club team of this millennium, with five Pro League titles, five Caribbean Cup honours, four FA Cup trophies, and another 20 knockout trophies.
The "Savonetta Boys", with a distinct eye-catching style of play, fielded a host of crowd favourites over the years including Earl Jean, Arnold Dwarika, Gefferson Goulart, Aurtis Whitley, Andre Toussaint, and the late Shahdon Winchester.
John-Williams was elected TTFA president in 2015 and served a full term until 2019, although his period at the helm produced less impressive results on the field and was mired in controversy—over issues related to transparency and the construction of the TTFA Home of Football.
He was involved in a string of court cases at the time of his passing, including a libel matter against Wired868.
Throughout, his enthusiasm for football was unabated and infectious and he was affectionately referred to as "Presi" by Connection staff and players.
John-Williams' was the first Caribbean football official to declare his support for current Fifa president Gianni Infantino in 2016 and the pair shared a strong relationship throughout his term.
The Trinidadian also served on the Fifa Players Status Committee from 2017.
The TTFA and the Board and Management of the Sports Company of Trinidad and Tobago expressed deep condolences to John-Williams' family and friends and noted his "genuine passion and dedication to the growth of the game" as well as his "contributions and commitment over the last decades".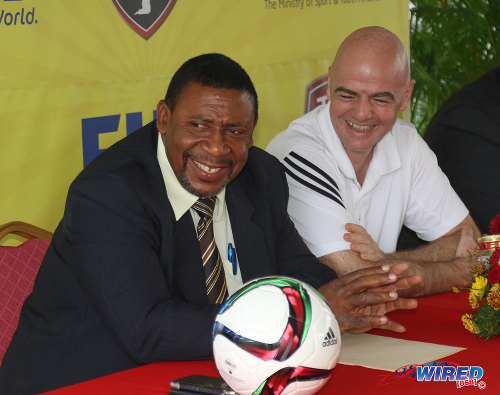 "David's passion for and knowledge of the game will be well remembered," said Fifa-appointed normalisation committee chairman Robert Hadad. "My thoughts and prayers are with his family at this time."