'Bond, James Bond' is an immortal catchphrase. No youth of yesteryear would forget Dr No and Sean Connery. 
In that first movie in the franchise, Sean Connery said his name is 'Bond…' then closes his lighter—'James Bond'. Those words lived through many years. 
This scene rushed into my memory this week, but a verse from Luke crowded it, "Martha, Martha, you are worried and troubled about many things. But one thing is needed, and Mary has chosen that good part."
Our national leaders have lost touch with the one crucial thing over a name! 
I remember the arrival of Kamla as the political leader, whipping Basdeo Panday and snatching the prime ministership. One newspaper reported: 'Persad-Bissessar moves around in Obama style, holding hands with her husband, Gregory, who is enjoying every minute of this campaign.'
She became 'Kamla!', as reported by Sunity Maharaj in 2015, thanks to Jack Warner, who was the bag man and campaign architect. 
Names are vital. From Bible days to West African communities and East Indian families, what you call a child is of great significance. Even Pope Francis is not the gentleman's government name. 
We changed King George V Park to Nelson Mandela Park. Do we recall the defiant Washington DC Mayor establishing the Black Lives Matter plaza against the intrusion by President Donald Trump? 
Names and words matter. Saying 'I do' in front of a marriage officer is life-changing. The enslavers used names as a means of domination. 
When Kamla and Jack fell out in 2015, he rudely tried to upset her by spilling the beans: "Her real name in school was Pushwattie, but she didn't like that name, so she asked them to call her Kamla—and that's why she is Kamla today…" Nobody blinked or objected. 
Then came Camille Robinson-Regis, in a move reminiscent of Donald Trump, calling out our Obama by her full name. Dr Kirk Meighoo showed us he is not Michelle Obama, so Kamla went low in an undignified response.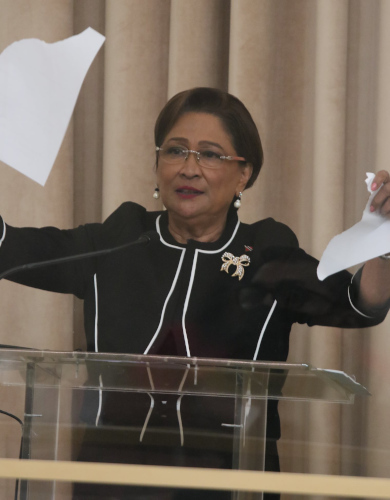 Against the backdrop of her 2020 electoral campaign, this retort hit a raw nerve. All hell broke loose. 
Implicit bias signals and contributes to the growth of more insidious and mean-spirited prejudices. They are both the cause and symptoms of greater structural issues. 
Slogans do not destroy generations of distrust, rivalry and competition. Only open dialogue and a meeting of the hearts can achieve a new way of living.
The current national leaders forget that ethnic leaders must dilute their cultural appeal in our plural society. Dr Eric Williams (to an extent) and Basdeo Panday understood and practised that philosophy and knew how to use words. 
Remember 'Massa Day Done' and 'Parasitic Oligarchy'? Words can elevate our moral sentiments and articulate national goals. They can promote healing and understanding, inflame ugly passions, and unleash hateful trolls.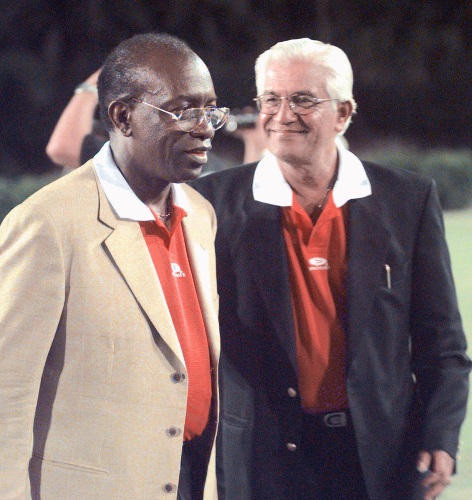 Even our past 'Massas' understood this: 'London decision-makers understood that any exacerbation of racial tensions in their colonies would be positively counter-productive.' James Patterson Smith, as quoted in Mahase (2010). 
Issues that resonate either in the private or public domain are geared to achieve the primary objective of attaining power. The floating vote determines who will be the prime minister. 
Instead of having a proper conversation about race, several commentators jumped in to 'contest the narrative' in an acute case of competitive victimhood (Brereton, 2007). They ignored the masterful Bissessar and La Guerre's book (2013) explaining the genius of Panday in stitching together his administration's support.
It is worth a read for anyone interested in Trinidadian politics. Their book proposes 'Who is in charge' as a significant determinant of political power and discusses the use of coded words.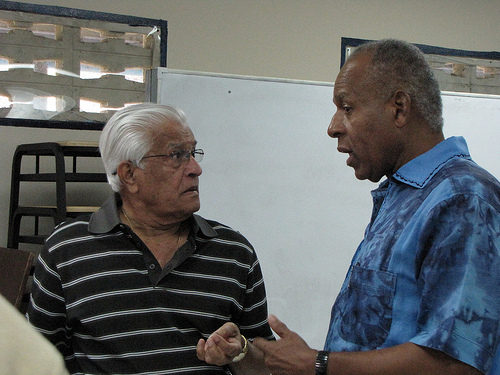 The dialogue taught me that not all senior counsels could read and understand a doctoral dissertation. One such luminary claimed to have read a ground-breaking dissertation/book by another of our brilliant women. But he missed the whole point of the book in his rush to support the tarnished star. 
Mahase (2021) explicitly states, 'This book differs in approach and interpretation […] it adopted a structural approach and located the entire movement […] within the context of British imperialism and showed how imperialism worked in the different territories.' 
Mahase supports KO Laurence (1994) that the lessons from the slavery period were used to create and manage the indentured labour system. Indentured labour was about ensuring wages were kept at the desired level—it was another labour system of dominance. 
'Like serfdom and slavery, the indentureship system was one whereby the dominating power—whether this was the colonial state, the planters, the masters, the landlords, the rent collector or the European imperial power—had almost total control over the labour force, in one way or the other.' 
To beat that and any such system needs a countervailing mass movement, not merely a flag woman. Where's the band? 
Unfortunately, we have significant societal failures and endemic crime because we refuse to confront the 'system'. 
In 1988, Frank Rampersad, a former permanent secretary, observed: "The indigenous entrepreneurial class is not extensively populated by risk-takers in the Schumpeterian sense [and] have not demonstrated a willingness to extend the frontiers of production…" Words that still ring true. 
The dialogue this past week shows that we are deathly afraid to call out the oppressors. We opt to sheepishly but vituperatively attack each other. 
'The decision of the Colonial Office to terminate the indentureship system was influenced immensely by the wave of agitation which was taking place against the system rather than out of consideration for the labourers, which would interrupt British colonization and threaten British imperialist policies.' (Mahase, 2010).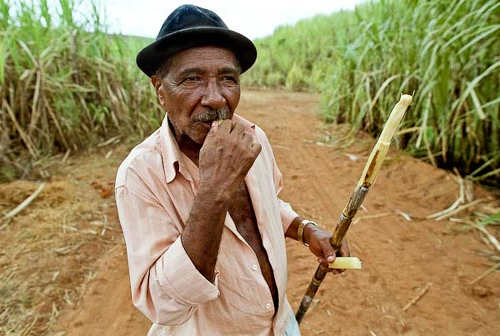 Post-NJAC, who has challenged the system? We opt for 'exchange' instead of change every time.
Our elites still ask, 'What is the Government doing?' We resist embracing the digital world, still reaching for a bailout from the BPs and Shells of this world. Like Dahomey and Calcutta recruiters, our elites still corruptly sell us for a mess of pottage. Some of us keep being fooled by baubles.
We should read Barracoon: The story of the Last Black Cargo to see ourselves. The power players at each level of unstable societies, including the 'translators', the Kru boys—master seafarers who shuttled millions of Africans to slave ships. 
The lust for dominance and sheer greed that sparked the slave trade was not endemic to the colonisers, as West African societies were often active participants.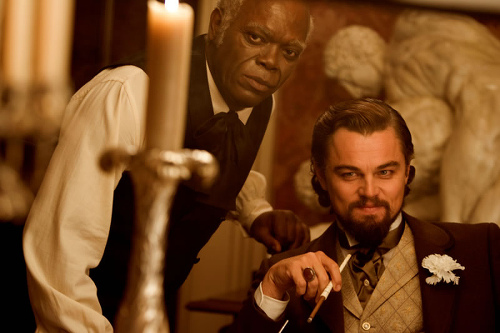 Sadly, we are still in the same place where the indentured labourers of yesteryear were. Their song of protest still captures our condition:
'These fat cats have become our masters./ They now do what comes to their minds/ They made us clear the whole jungle/ They made us cut cane, dig trenches,/ Harshly are we driven to build their places, to dig their canals/ And to build their big city, Georgetown./ And we wander street to street, remaining beggars.' (Mahase, 2021)
There is no bailout to come. We have to row our boat. Re-imagine a new future, or we will remain beggars. 
We need honest conversations so that we may enjoy our beautiful land and all its blessings. Is not our children's future the one thing worthy of our focus? 
I beg our national leaders and us to think and work together for the future good of our country.