It's all set now—but it went all the way to the wire!
The NLCL U19 Community Cup group stage which kicked off on April 24 with twelve teams in Trinidad and on May 8 with four teams in Tobago finally ended last night. And in all three groups, the final places were not determined until the last results were known.
In a hotly contested match-up between first and third placed teams in Group A at the Brian Lara Recreation Ground in Santa Cruz on Thursday night, Santa Cruz's Cantaro United came from behind to pip Malabar Young Stars by a 3-2 margin in stoppage time.
After Thursday's nail-biter, the Santa Cruz side will take a lot of self-belief and momentum into the knockout round. They come up against Point Fortin Youth Football Academy, who also seem to have found something new in their last group game against Cunupia FC.
At the Valsayn South Recreation Ground, the Arouca/Trincity-based club Soccer Made Simple scored an emphatic 6-1 victory over AC Port of Spain to top the group. Meanwhile, in a predictable result at the George Boyce Recreation Ground, Trendsetter Hawks handed home team Creek Sports and Cultural Club a 4-2 loss as they both rounded off their trophyless seasons. Creek S&CC, in fact, went winless.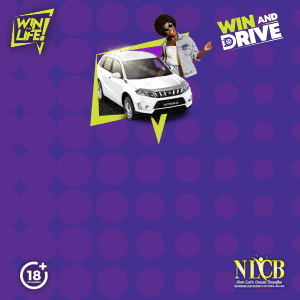 At the start of the night, five Group B teams were still in contention for the three quarterfinal spaces. In the end, all three qualifiers ended with the same points and progress to the knockout round had to be decided on goal difference and goals scored.
In the first game of a double-header at Mahaica Oval, Palo Seco's Cox Football Academy held on to edge La Brea's Pitchmen FC 3-2. That result pushed them to the top of the group on goals scored.
In the night's second game, group leaders Cunupia FC went under to a plucky Point Fortin Youth Football Academy outfit. The 2-1 win was enough to see Point Fortin YFA leapfrog the Central side to finish second in the group.
In the final group B match-up, Gasparillo Youths travelled down to Gran Chemin Recreation Ground in Moruga to do battle with Moruga FC on their own turf. On the basis of a hard-fought 2-2 draw, Gasparillo contrived to earn third place and qualify for the quarterfinals.
Over at the Cyd Gray Sports Complex in Roxborough, Tobago last night, table-toppers Eagles FC whipped Tobago East Stars 4-1 in their last game to top the group and claim the David Reid Trophy as the Tobago winners.
But the other three teams were still contesting the two remaining quarterfinal slots. Eventually, second-placed Jaric Titans edged North Stars Academy 1-0 in the second game to earn qualification for the tournament quarterfinals at Ato Boldon Stadium this weekend.
The potentially exciting knockout quarterfinals take place tomorrow and Sunday with double-headers on both days kicking off at 2pm and 4pm. Adults 18 years old and over will pay only $30 while the price of admission for teenagers from 13 to 17 will be only half that at $15. Children 12 and under will be admitted free of charge.
Here are the weekend's quarterfinal match-ups, which kick off the knockout phase:
Saturday 28 May
Soccer Made Simple FC vs Jaric Titans, 2pm, Ato Boldon Stadium;
Cox Football Academy vs Malabar Young Stars, 4pm, Ato Boldon Stadium;
Sunday 29 May
Eagles FC vs Gasparillo Youths, 2pm, Ato Boldon Stadium;
Cantaro United vs Point Fortin Youth Football Academy, 4pm, Ato Boldon Stadium;
NLCL U-19 results
(Thursday 26 May)
Cantaro United 3 (Yohan Perouse 51, Nathaniel Perouse 90, 90+5), Malabar Young Stars 2 (Nkosi Ambrose 11, Ezekiel La Rose 56) at Brian Lara Recreation Ground.
Soccer Made Simple 6 (Shaheim O'Brian [3], Terron Miller, Liam Deyal, Jaeden Bobb), AC Port of Spain 1, Group A, Bon Air Recreation Ground;
Creek S&CC 2 (Revaldo Patrick [2]), Trendsetter Hawks 4 (Anthony Samuel [2], Jervaughn Drakes, Nyrek Thornhill), Group A, George Boyce Recreation Ground;
Pitchmen FC 2, Cox Football Academy 3, Group B, Mahaica Oval;
Pt Fortin Youth Academy 2, Cunupia FC 1 (Nicholas Bobcombe), Group B, Mahaica Oval;
Moruga FC 2, Gasparillo Youths 2 (Ephraim Brown, Tyreke Lange), Group B, Grand Chemin Recreation Ground;
Tobago East Stars 1, Eagles FC 4, Group C;
Jaric Titans 1, North Stars Academy 0, Group C.