One of my saddest memories is of something that happened in 2015 at a village perched high overlooking Port-of-Spain. This village was once a place of joy, where citizens from all over the country flocked to watch the annual fireworks in the Queen's Park Savannah. 
However, a nationally infamous gang sprang up, gutting the community spirit before being killed themselves through police encounters. But the sadness came from the group of disappointed pre-teens, who had waited for a second consecutive day for a promised bus to take them to visit the Air Guard facilities. 
No bus and no call of apology came. They did not matter. They were invisible.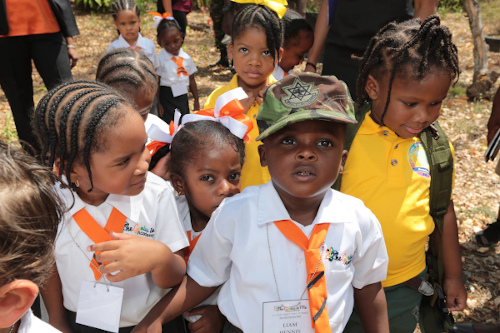 The organiser was a retired school principal whose son was in the Air Guard. The intent was to show the young ones that a different life outside the village was possible. The effort was to get them to learn life skills and to excite their imagination about life. 
The principal represented the stirrings of a once-dormant non-governmental organisation (NGO). She and her helpers were competing with the remnants of the gang for the young souls. Theirs was not a well-funded effort, but it was a brave, full-of-heart one.
These invisible children, at this rate, could turn out to be fodder for either the business or gangster classes, eking out miserable lives, dying at a young age. I thought of them this past August when meeting a prisoner who recounted the thrill he had had from holding a loaded gun at age fifteen. 
He, like some others, now had time to regret the errors of their youth. The wrong people made them feel important. Now we pay to keep them wasting away in prison. 
Agitated by the recent remarks by Yasin Abu Bakr, we miss the fact that disenchanted young men are not confined to Port-of-Spain. Speaking of the recruits of the failed 1990 coup attempt, journalist Raoul Pantin described 'young, footloose drifters…young men with no place to go…already disillusioned young men' (Pantin, 2007, 11). 
As Professor Rhoda Reddock commented, 'shooting more young boys and blaming more parents' is our default position. She warned that 'the criminal and social violence we are seeing is the result of that lack of attention to the social sector'. We have been putting 'the social system of a country on the backs of NGOs'. (Express, July 2021) 
Yet, to our eternal shame, we have allowed Lifeline, one of our oldest NGOs, to slip into unremarked oblivion. September is celebrated as Suicide Prevention Month, but we cared little that Lifeline could neither afford telephone lines nor audit fees (Express, September 2021). 
Dr Katija Khan took away any excuse that the public health system is filling this need (Wired868, October 2019). But as Lucy Gabriel, the chair of Lifeline, says, 'there is no political advantage to be had from assisting'.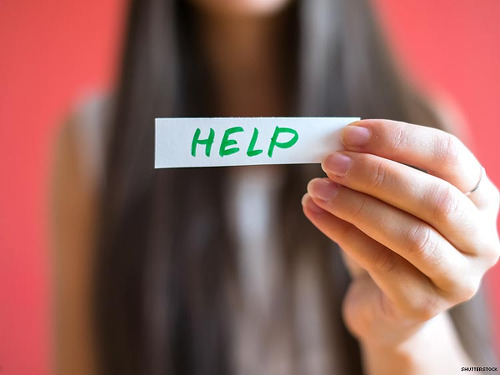 Neither the government nor the private sector, who talk in terms of billions of dollars, could find the needed TT$1m to fund this operation!
Shameless!
Between January and August this year, Trinidad and Tobago lost 74 people to suicide—80 per cent of these cases were boys and men. 'Rich' T&T is third in the region for suicide cases. 
We are losing our young, either directly or because their distressed mothers have no food or hope. Dr Varma Deyalsingh, a local psychiatrist, admitted that most people needing help could not afford it. We cannot find TT$1m!
The fate of Lifeline is not unique. A 2020 study done by the Caribbean Policy Development Centre (CPDC) with a sample of 92 NGOs reported that the two most significant needs they meet are health care (counselling, emotional and social support) and food. But most of the responding NGOs have seen their funds dry up.
While they can reach their beneficiaries, they have nothing to offer them. Covid has withered their ability to raise funds or conduct their essential outreach. 
In Jamaica, the Caribbean Policy Research Institute (CAPRI) July 2021 report on the pandemic's impact on the marginalised communities confirmed that the poor had suffered the most. The relief programmes were not reaching those most in need or addressing their specific circumstances. 
What happens locally? What kind of societal outcome do we therefore expect?
Democracy needs hope to be alive. How do we give hope? History may not repeat itself, but it does rhyme.
Those of us who are fortunate should answer the challenge of Luke 6: 'If you love those who love you, what credit is that? If you lend to those from whom you expect repayment, what credit is that?' 
The injunction of Luke 14 is clear: 'when you give a banquet, invite the poor, the crippled, the lame, the blind, and you will be blessed'. 
Having a soft heart in a cruel world is courage, not weakness.