The Trinidad and Tobago Men's National Senior Team came within a whisker of elimination from the 2021 Concacaf Gold Cup tournament before the competition even started in earnest. 
But the wily opponent that nearly chopped down the Soca Warriors, according to the players themselves, was not French Guiana or Montserrat or even Mexico. It was the Fifa-appointed normalisation committee, which now has total control over the business of the Trinidad and Tobago Football Association (TTFA).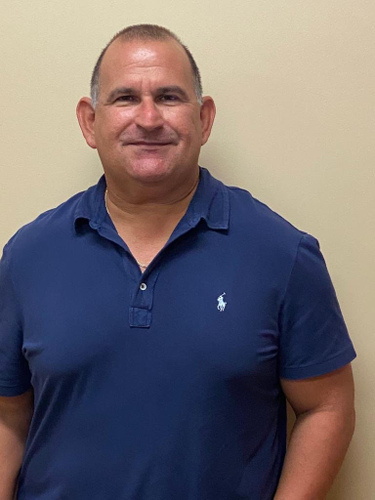 The Warriors were less than 24 hours away from kick-off against Mexico at Arlington, Texas—the curtain-raiser for the entire tournament—when normalisation committee member Nigel Romano, according to a national player who spoke on condition of anonymity, set them an ultimatum.
"I have a budget in front of me [for match fees]," said Romano, according to the footballer, "and if the players are not going to accept it, then I have no problem booking the tickets for you all to come home."
Romano, a banker and chartered accountant, is the chairman of National Flour Mills (NFM) and Nipdec, as well as a director at the Ansa Merchant Bank. At his side in the meeting with the Soca Warriors was normalisation committee chairman Robert Hadad, who is co-CEO of the HadCo Group of Companies, whose portfolio includes Haagen-Dazs, Nova Lighting, Caribbean LED Lighting, Creamery Novelties, and Peppercorns.

They were accompanied by acting TTFA general secretary Amiel Mohammed. (The other normalisation committee members, Judy Daniel and Trevor Nicholas Gomez, did not attend.)
At the other end of the virtual table for the salary negotiations was national team captain Khaleem Hyland, star midfielder Kevin Molino, and veteran goalkeeper Marvin Phillip. The players had no legal counsel whatsoever. 
None of the Warriors in the meeting continued their formal education beyond fifth form—Hyland and Molino attended what was then Mucurapo Senior Comprehensive, while Phillip is a former Princes Town Senior Comprehensive student.
If it were a boxing match rather than a salary dispute, Hadad and Romano would have been denied a sanction to challenge the players directly since they were clearly in different weight classes.
And if the balance of power was not lopsided enough already, the normalisation committee kept repeating a move that put additional pressure on the players. Rather than negotiate match fees and bonuses well in advance—so as to afford players adequate time to debate among themselves and even seek external guidance—the Hadad-led group kept waiting until the very last minute to begin formal discussions.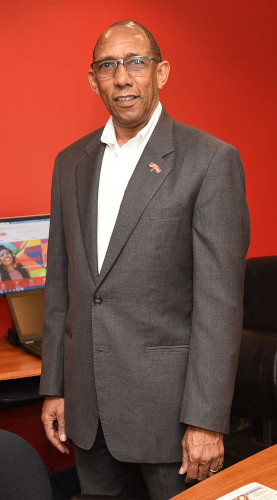 The players, according to one insider, asked the normalisation committee to hammer out match fees and bonuses for the Gold Cup tournament from as far back as March 2021, when they finally agreed on fees for the Qatar 2022 World Cup series.
They claimed that Hadad and company refused.
"Let's do one thing at a time," was the supposed response from the normalisation committee.
So, Hadad waited until the Soca Warriors had already started their pre-tournament training camp in Miami before he started talks over remuneration on 1 July.
By that time, the players had already given their commitments to play in the Gold Cup to interim head coach Angus Eve as well as their respective clubs, who had released them for the tournament. They might be further swayed by the camaraderie of the camp setting or the proximity of the event.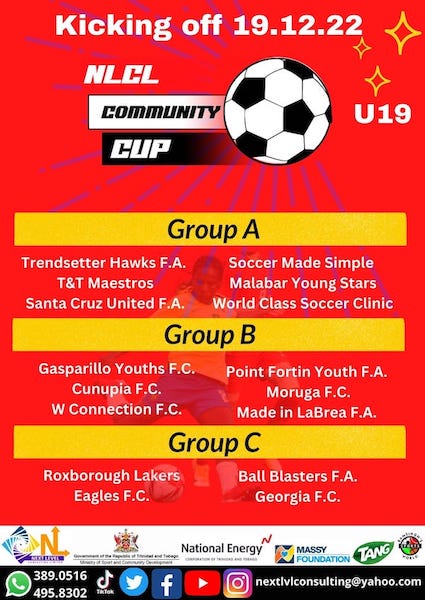 It is uncertain whether Hadad and Romano scheduled the talks so as to intentionally give themselves an advantage over the players. The normalisation committee chairman was not forthcoming when Wired868 approached him for answers.
"We asked for that discussion on Gold Cup fees earlier and we didn't get it until we left Trinidad," said the player. "So we were out there preparing and a day before the first game, we came to an agreement for just the qualifying rounds. And they said if we qualified, we will discuss fees for the group stage right after. 
"Then we asked again about the group stage as soon as we beat French Guiana, but they waited until the day before the [Mexico] game to try to decide that."
Trinidad and Tobago defeated Montserrat 6-1 and edged French Guiana 8-7 on kicks from the penalty mark after a 1-1 score at the end of regulation time.
The normalisation committee members waited until midday on 9 July—the eve of the Gold Cup opener against Mexico—before they started those talks. And it was 2am on 10 July when Phillip and Molino finally came to an agreement with the local football body.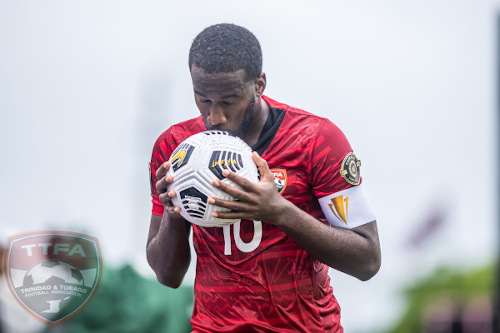 The players had not budged.
"I don't understand why you're being so disrespectful," Phillip allegedly told Romano. "We don't have to go down that road." 
Molino supposedly supported his teammate.
"If we're trying to reach out to you all and you don't respect us then okay," said Molino. "But I am not playing for this."
Romano apologised for his ultimatum and had excused himself from the meeting by the time that Hadad and Mohammed reached an agreement with the players. Was it all a negotiating ploy by the normalisation committee? And at whose expense?
The players, according to the source, felt frustrated and disrespected. And, presumably, interim head coach Angus Eve would have preferred his starting goalkeeper to be in bed getting a good night's rest before they took on Mexico.
Eve may have his own problems, as his title 'interim' would suggest. The coach and his staff still have not been paid for their Gold Cup duties, although they have not complained to the Unified Football Coaches of Trinidad and Tobago (UFCTT).
Maybe Eve and his contingent are waiting to see if they are hired full-time first. 
The Club Sando FC and Naparima College head coach received a contract to lead the Warriors up until 31 August 2021, with the normalisation committee vowing to put the position of head coach up for tender. Eve has been invited to apply.
However, the normalisation committee is yet to start the application process for the soon-to-be-vacant position. 
Hadad and his gang turned down invitations to play at the Boys and Girls Caribbean Football Union (CFU) Under-15 Challenge Series this month. So, when Eve's contract expires, there will be only one active national team in the country: the Women's Senior National Team, led by Welsh coach James Thomas.
The irony is that TTFA members said they turned their backs on former president William Wallace so that 'young players could play football' under the Fifa normalisation committee. Now, they are largely silent as the players complain of being bullied, disrespected or yanked out of competitions.
"Every time we ask what is going on, we hear that Khaleem [Hyland] has called Hadad and Marvin [Phillip] has called Amiel [Mohammed]," said one player, "and neither of them are answering or returning calls or messages. It is just total disrespect."
Before the start of the World Cup qualifying campaign, the national players agreed to wait 60 days before payment of match fees. It was an unprecedented concession by the Soca Warriors.
A decade ago, the TTFA routinely paid players within a week of international duty. Before that, Soca Warriors got their remuneration before they broke camp to return home. And, in the previous generation, the likes of national captain David Nakhid got his match fee upfront before he had even put his boots on.
However, even with an extraordinary time-lapse between game and payment, the normalisation committee still paid late for the first round of World Cup qualifiers. And this was despite the fact that Concacaf confirmed two Fifa payments to the TTFA of US$800,000 (TT$5.4 mil) each in January and July.
Before the Gold Cup, the Warriors requested a change in their payment schedule. They wanted to receive match fees within 30 days of the game, and they wanted penalties of 10 per cent for every week that the normalisation committee was late.
"We were trying to be reasonable and they were not fulfilling their side of the agreement," said the player, who explained the proposed amendment from the Soca Warriors.
The response from the normalisation committee to the suggestion for a penalty for late payment was allegedly unequivocal.
"Amiel said they are not accepting that," said the anonymous Soca Warrior.
So, the normalisation committee members agreed to pay players within half of the previously agreed time, with no sanction if they fail to keep their word.
And then they promptly broke that promise too.
The Trinidad and Tobago players are still owed fees for World Cup qualifiers against The Bahamas and St Kitts and Nevis on 5 and 8 June respectively, as well as for Gold Cup fixtures against French Guiana (6 July), Mexico (10 July), El Salvador (14 July) and Guatemala (18 July).
The total owed, according to the players, is between US$6,000 (TT$41,000) to US$11,000 (TT$75,000) each. It is a debt felt particularly keenly by the local-based footballers, who are unable to work due to Covid-19 restrictions which outlaw domestic sporting competition.
The players successfully negotiated to have fees for one Gold Cup match, the Montserrat outing, paid while they were still in the United States. Otherwise the players, who received an allowance of roughly US$25 (TT$170) a day, would have been unable to look after themselves properly at the Gold Cup. But it was not enough to address their misgivings about the local administrators.
As the Soca Warriors prepared to leave their hotel to face Mexico, they delayed their departure to receive and sign a contract from the normalisation committee for Gold Cup group stage match fees. It felt significant at the time, but not now.
"Their promises don't seem to be worth the paper they are written on," the player said.
The Warriors, of course, went on to hold Mexico goalless in a momentous affair that ended with players harassed by racist abuse and death threats. Trinidad and Tobago failed to advance to the knockout rounds, though, after a loss to El Salvador and another draw with Guatemala.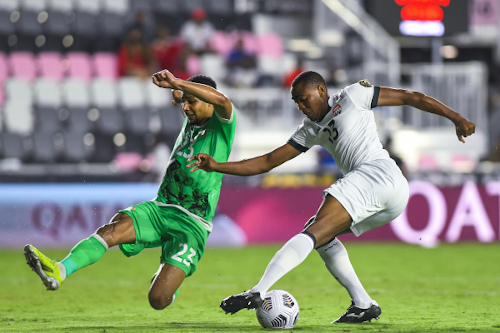 Most observers suggested that it was an improvement on their disastrous World Cup qualifying adventure under coach Terry Fenwick, when draws to Puerto Rico and The Bahamas meant they finished behind St Kitts and Nevis and were eliminated.
"The mood for the Gold Cup was a drastic change," said the national player, with a laugh. "We have a coach who is willing to hear the players and work with them. Under the last regime, the players were not comfortable at all and you can see the results of that.
"Fenwick didn't listen to anyone, period. He always wanted things his way."
But improved performances, the players complain, changed little for them. At the Gold Cup, they had to put aside racist abuse, chaotic preparations, and a string of injuries—Hyland, Judah Garcia, Triston Hodge all suffered muscle injuries, Aubrey David needed eight stitches after being kicked in the face against Montserrat, and Neveal Hackshaw was diagnosed with 'walking pneumonia' before kick-off against Guatemala—to perform.
If Hadad, Daniel, Romano, Gomez and Mohammed appreciate the players' efforts, they have a funny way of showing it.
"Good results or bad results, the treatment we receive is the same," said another player, who also spoke on condition of anonymity.
The misgivings run deep as the players accuse Hadad, Daniel and Romano of collectively breaking several promises, including a supposed vow to pay stipends for training sessions.
"We feel we are just being blatantly disrespected," said the first player. "We don't seem to get any kind of support or respect from them. They say one thing in the media but something very different happens when they have to deal with us.
"We have a contract agreement but then they totally disregard it. After this, there is only one other decision we can take."
At present, the normalisation committee has not confirmed any friendly matches or camps for the Men's National Senior Team, which does not go into competitive action until the Concacaf Nations League next May.
Hadad has not so far indicated when a full-time head coach will be appointed or when the players and possibly outgoing technical staff members will be paid.
Wired868 has provided readers with solid, independent journalism since 2012.  If you appreciate our work, please contribute to our efforts. 
Support Independent Journalism