Unified Football Coaches of Trinidad and Tobago (UFCTT) general secretary Rayshawn Mars has urged the Fifa-appointed normalisation committee to re-appoint technical and finance standing committees to better serve the local game, in the wake of the controversial recent selections to the Women's National Senior Team technical staff.
On Wednesday, the Trinidad and Tobago Football Association (TTFA), which is run by the normalisation committee at present, confirmed the technical staff of the Women Soca Warriors as: 
James Thomas (head coach), Charlie Mitchell (assistant coach and performance analyst), James Baird (goalkeeper coach), Joanne Daniel (team manager), Terry Johnson-Jeremiah (equipment manager), Atiba Downes (strength and conditioning coach) and Aqilya Gomez (rehab specialist).
Not a single member of the staff has worked in their appointed roles at an elite level, while the TTFA opted not to hire more experienced local coaches. Thomas, Mitchell and Baird are all British while Daniel holds a British passport but is believed to have dual citizenship through marriage.
The TTFA's appointments were made on the recommendation of a selection panel that comprised: technical director Dion La Foucade, ex-Trinidad and Tobago national footballer Richard Chinapoo, women's director of football Jinelle James and Thomas.
However, only Chinapoo—who, ironically, was allegedly not involved in the interview process for the appointees—was eligible to be a member of a technical committee.
James, La Foucade and Thomas are all TTFA employees and therefore do not fit the criteria to be standing committee members. (Under the previous administration, James was deemed to be a technical committee member without voting rights.)
Thomas' involvement, which is unprecedented for a sitting coach, also arguably tainted the process, as he is not only a TTFA employee but previously worked with Mitchell, who was appointed as assistant coach ahead of more qualified and experienced local coaches.
Mars, the former Northern Football Association of Trinidad and Tobago (NFATT) general secretary and a former national youth team goalkeeper, suggested that Hadad and his fellow normalisation committee members are doing themselves and their country a disservice by continuing to operate without a technical committee.
"We have tournaments going on and we don't have anybody to assess the coaches and teams," Mars told Wired868. "We need to have a technical committee operating with qualified personnel. In fact, you would think the normalisation committee would see the sense in having at least two standing committees in place at all times.
"One is for the main thing, which is a committee to run the football; and then a financial committee to address the debt and to raise money for the football."
The TTFA Constitution, as well as the Fifa Statutes, insists on standing committees throughout the administrative arm of the game, so as to compensate for an anticipated lack of specialised knowledge and to ensure that there is a variety of strong opinions on every subject.
Article 20 in the TTFA Constitution states standing and ad-hoc committees 'shall advise and assist the board of directors in fulfilling its duties'.
Former TTFA president David John-Williams infamously ran the local game with only six percent of the committees active at one time, as the Soca Warriors plummeted in the Fifa rankings. However, Hadad has further lowered the bar. He formally disbanded all standing committees he met on his appointment but then refused to create new ones.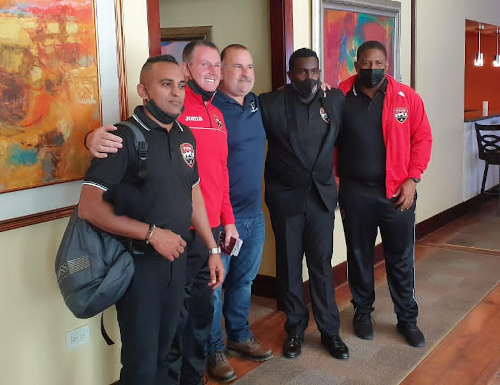 It is an issue that has troubled local football stakeholders for close to a year.
"The word shall means you must have them," Osmond Downer, one of the framers of the local football constitution, told Wired868 in February 2021. "How can you have shall when they are not there? […] It is in the constitution because they are necessary bodies, according to article 20. 
"It is not a matter of choosing not to have them. It is a matter of you must have them—must!"
On 18 January 2021, Hadad declared that: '[…] we are mindful of the role and contribution of the committees to the running of the organisation but prior to re-establishing them, we intend to assess the functions and composition of these committees for their adequacy and effectiveness…'
Six months later, the situation regarding the TTFA's inactive standing committees remains unchanged.
Hadad's fellow normalisation committee members are: Judy Daniel (vice-chair), Nigel Romano, and Trevor Nicholas Gomez.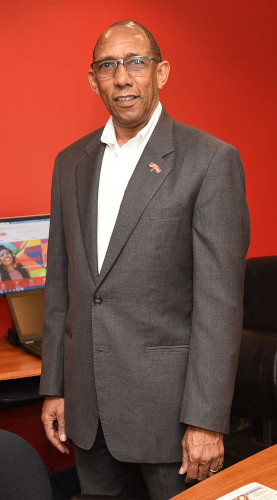 Former women's head coach Richard Hood, who was overlooked for the position of Women Warriors head coach and then assistant coach as well, described the mid-week hirings as: 'a slap in the face of all local coaches in general and, in particular, those that have been working in the said program tirelessly for years without remuneration'.
"I am certain that there are some with less qualifications that have led our Men's National Senior Team in the past," stated Hood, who steered T&T to the Concacaf semifinals at senior level in 2016 and the under-20 quarterfinals in 2020. "However, it seems that all of the above does not qualify me to be an assistant to a foreigner with no first team experience. 
"[…] Evidently, Fifa has provided a substantial sum towards women's football and when there is money, we automatically go foreign."
Mars appeared to share Hood's concerns, as he insisted that there were 'adequate local people' to work within national team technical staff—particularly with the TTFA being virtually insolvent.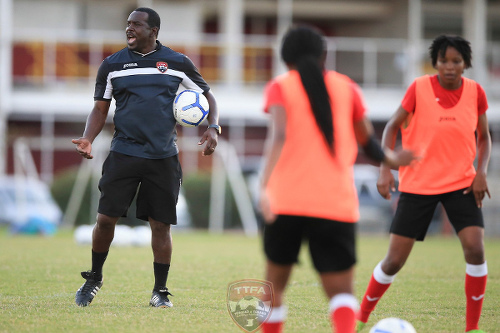 "We have seen with Hood that he was able to get reactions and results out of the players, as recently as last year, so just cutting him off like that doesn't make sense," said Mars. "I think the situation with Angus [Eve] is a good example of what can happen when you trust in a local coach and give him your support. I have no problem with a foreigner, but we have our coaches here who can do the job. 
"The local coaches can also help us to get out of the rut we are in financially. Things like housing, vehicle and so on are things you don't have to pay with a local coach; and those things have to be considered if you are trying to clear the debt.
"We need to make wiser decisions all-round moving forward."
He was even blunter on the appointment of Baird as goalkeeping coach. The Scotsman, a former player for perennial Pro League table-proppers Tobago United, never played top flight football in his own country while the highest level he has coached so far is at Central FC, where he operated as goalkeeper coach for less than a year.
"The goalkeeper coach has been in Trinidad and Tobago for over a decade and, I don't want to be seen as questioning any individual," said Mars, "but I do not know him to have any experience or accomplishments to suggest he is an international coach."
Trinidad and Tobago are preparing for the 2022 Concacaf Women's Championship, with the qualifying series scheduled to start in November.