"We don't want to get to a situation where the level of infection gets so high," said Prime Minister Dr Keith Rowley, "[…] and that is where, in local parlance, all falls down."
Dr Rowley announced today the following changes, which go into effect from midnight and remain in place until 23 May 2021: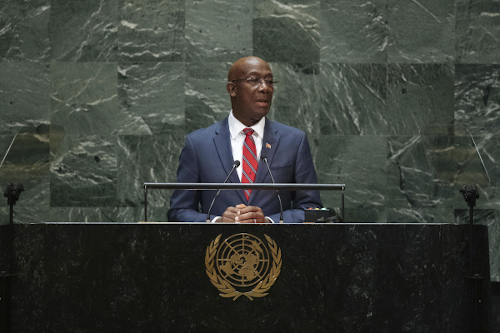 All restaurants and bars will be closed;
All malls will be closed;
All places of worship will be closed;
All gyms and fitness centres will be closed;
All spas, hairdressing, and beauty dispensing areas will be closed;
Cinemas, theatres, clubs will be closed;
The public service will operate on essential services only;
Tobago will be isolated by limiting the number of flights to three, while the sea-bridge will operate at 25 percent capacity;
All recreational tours, like the Bird's Sanctuary, Pitch Lake, and Buccoo Reef—are not permitted.
Editor's Note: Street food remains available for the time being, on the understanding that it will be monitored by the police. Students will also continue to go to school 'for exams around the corner', while outdoor activity and exercise—masked and in groups of five or less—is permitted.