Guyana Football Federation (GFF) president Wayne Forde has formally asked Fifa to sanction the Trinidad and Tobago Men's National Senior Team for using a then match agent, Andre Boucaud, as a player.
Boucaud, 36, retired as a player in 2020 and was registered as an agent with the England FA. However, the midfielder accepted a call-up by Soca Warriors head coach Terry Fenwick last month and featured as a late substitute in their 1-1 Qatar 2022 World Cup qualifying draw away to Puerto Rico.
Rule 1.2 of Appendix II in the English FA rules states: 'An official (as defined by the Fifa Statutes or any successor here to) or a player cannot be an intermediary. An intermediary becoming an official or a player shall have his registration suspended for as long as he remains an official or a player.'
Boucaud was subsequently de-registered as an agent by England's FA. Forde wants Fifa to also take action.
"We have taken this matter very seriously and have presented our findings to Fifa—that this individual was ineligible to play for Trinidad and Tobago as a registered intermediary with the English FA," said Forde, in a press statement. "It is vital for the integrity and fairness of the game that the rules are respected and upheld by everyone. We look forward to Fifa's response in due course."

Forde saids Guyana's protest followed 'an extensive investigation and careful consultation'.
However, to date, the GFF has not stated exactly what Fifa rule was infringed by Trinidad and Tobago with Boucaud's participation.
Fifa law states that 'any person holding a permanent nationality that is not dependent on residence in a certain country is eligible to play for the representative teams of the association of that country'.
Boucaud, who was born in England, holds a Trinidad and Tobago passport and has represented the twin island republic since 2004. He has 48 senior international caps with two goals.
Fifa does not expressly restrict players from acting as agents and there is precedence for the Soca Warriors. Former Trinidad and Tobago captain David Nakhid operated as an agent in Lebanon while still an active player for club and country.
Were the governing body to rule that Boucaud was ineligible, then, according to Fifa Disciplinary Code article 22.1, Trinidad and Tobago 'will be sanctioned by forfeiting the match and paying a minimum fine of CHF 6,000. The player may also be sanctioned.'
Incidentally, article 46 of the Fifa Disciplinary Code states that associations have 'within 24 hours of the end of the match in question' and 'the 24-hour time limit cannot be extended'. It is uncertain whether Guyana would get special consideration since they did not have knowledge of the alleged breach at the time.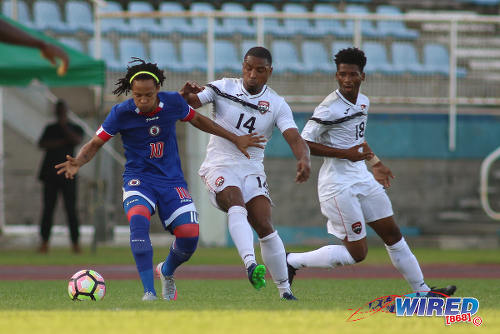 At present, Trinidad and Tobago are second in Group F with four points from two games, after an opening 3-0 win over Guyana. St Kitts and Nevis top the group with six points followed by T&T (four points) and Guyana (three points).
With two games remaining, only the winner will advance to the next round of Qatar 2022 World Cup qualifying.
If Trinidad and Tobago were stripped of a point, it could mean the Warriors would have to rely on goal difference to stay alive—even if they won their remaining two fixtures against the Bahamas and St Kitts and Nevis.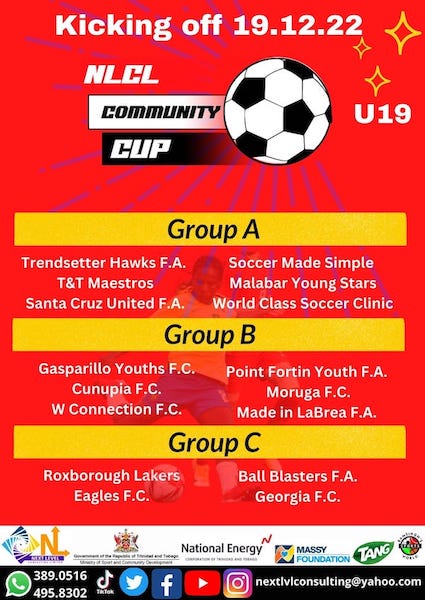 Still, it would not alter the mindset of Fenwick's team who would have anticipated a healthy win over Bahamas in any case. Trinidad and Tobago have a +3 goal difference at present while Bahamas are -8 and St Kitts and Nevis, who already paid the group's whipping boys, are +5.
An altered table, due to a sanction, would give Puerto Rico life though, as they would have three points with games against the Bahamas and Guyana remaining.
However, it is worth reiterating that the 'Golden Jaguars' have so far failed to clearly point to the grounds on which Boucaud should be punished.