Two things happened this week to set me off on the path on which I am about to embark.
The first, not in chronological order, was the passing of the Coalition Advocating for Inclusion of Sexual Orientation (Caiso) head Colin Robinson, which occurred in the US on Thursday morning.
Colin was half of the brother and sister team that copped the two languages scholarships in the 1978 Cambridge 'A'-Level Examinations. He from CIC and his sister, Charmaine, from Bishop Anstey.
Colin was a truly gifted linguist. He alone of all the hundreds of young people whom I have had as Spanish and French students over many years has ever successfully—and repeatedly!—made puns in the foreign language. His essays were a delight to read, not just for the ideas therein but for the beauty of the prose.
After graduating, Charmaine worked with the Economic Commission for Latin America and the Caribbean (ECLAC) for a spell, but I have no idea what Colin did once he had graduated. When he was in the sixth form, I was pretty certain that he would end up as a writer.
And I want to return shortly to that issue of whether anybody knows where our education crème de la crème ends up these days.
The second trigger dates from Sunday. Perusing the list of Naparima College scholarship winners in their Sunday Guardian pull-out, I saw two names I recognised.
Well-known stage and film actor Errol Sitahal is listed as an 'Island Scholarship runner-up' in 1960. Noel Kalicharan, well known to newspaper readers, WI cricket lovers and students of The UWI, is identified as a 'National Island Scholarship winner' in 1970.
My next-door neighbour is also a 1991 Open National Modern Languages Scholarship from Bishop's. My friend and former colleague, CIC's William Carter (1969), now a former principal of Queen's Royal College, and Kester Branford (1967) and Horace Scobie (1968), both QRC students, all copped one of the scarce scholarships on offer in the years when there were only four groups offering only an Open and an Additional schol.
In the 1980s, oil money and PNM foresight raised the number on offer annually to 20. By 2008, there were as many as 260 and we reached a high of 447 in 2014 before settling at a round 400 from 2016 to 2019.
PNM foresight, we are told, and, we know, the reduction in the flow of oil money to a trickle has now reduced the number to 100.
A November 2020 Ministry of Education document revealed that national scholarships awarded between 2008 and 2019 numbered 'over 1586 (…) at a cost of approximately $TT800 million'.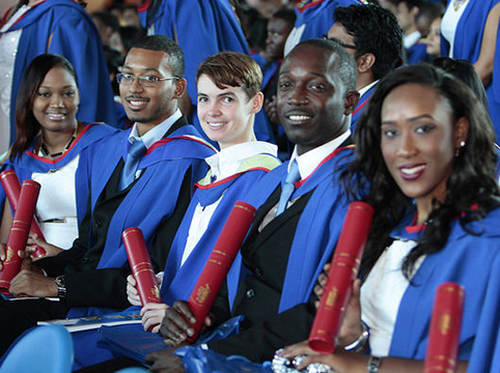 Not chicken feed. And as Thursday progressed, I found myself wondering whether anyone, including the minister of education, is able to accurately tell us just how many chickens the Republic has fed with that sum, and what have been the real returns therefrom.
I am particularly interested in whether the newspapers, around for over a century in one case and half a century in the other, are able to tell us anything of substance about what happens to our best minds after their tertiary level efforts have been financed by the State.
For years, we have seen long lists of students who have earned these not unsubstantial rewards. Their photos have even graced the front pages when they happened to walk away with the President's Medal.
Is that where it ends for the papers? Is that where it should end? Don't the newspapers owe it to us all to attempt to keep track of our best and brightest so as to be able to tell us something about the success or otherwise of our education system?
And it's not just the scholarship winners. Some kind of tracking really should take place, I submit, at the lower level as well. Especially for media that year in year out churn out material specifically designed to prepare SEA candidates for exam success.
We make a huge song and dance about the top 100 or the top 200 who earn places in the choice schools. But do we monitor them, any of them, to see what becomes of them once they have successfully transferred to a system where, perhaps only theoretically, rote learning will no longer do the trick?
Do they cope? Are they able to hold their own? Or do the primary efforts to ingurgitate and regurgitate masses of material so sap their energies that they simply sink beneath the weight of the secondary effort to understand, assimilate and develop real skills?
Indeed, does the secondary system make any of the demands that we assume it must make? Are the lessons tramlines laid down for 10- and 11-year-olds abandoned as they wrestle with puberty? Are the assumptions about the world for which they are being prepared any different when they are traversing adolescence than they are when they are in the primary system?
Can the newspapers answer any of these questions? Is it fair to expect them to? Or is it okay for them to content themselves with pushing the weekly SEA and other pull-outs and ritually cashing in on the popularity of the President's Medal laureates?
I genuinely do not know. What I do know is that the news of Colin's death set me wondering how much of the promise that enters the school system exits to become genuine achievement.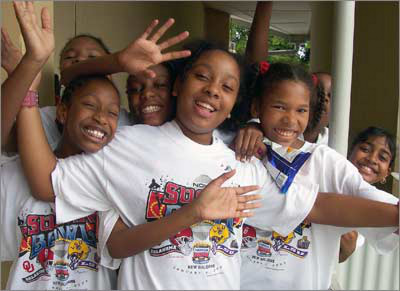 And whether anyone anywhere in the media has a finger on that pulse. Or are we obligated to accept the education ministry's accounts?
Is the fourth estate in a position to say 'yeah' or 'nay' to the good minister when she says that the country cannot afford the sizeable investment in this aspect of our young people's education to which we have become so accustomed?
Can anyone say authoritatively to Dr Nyan Gadsby-Dolly, "Hey, lady, hold your hand; yes, that's a lot of money, but it's money well spent"?
Or, alternatively to Dr Keith Rowley, "Yes, Sir, press on; it's time to stop the wastage."
If and when that happens, Colin's soul may more easily find the peace it deserves.