Interim Trinidad and Tobago Super League League (TTSL) president Jameson Rigues has attempted to unilaterally call off elections for the organisation, just two days before he is scheduled to face Clayton Morris in a virtual referendum.
Rigues, the Guaya United manager, claimed that his action is supported by Fifa-appointed normalisation committee Robert Hadad, who allegedly shared his concerns as to whether a virtual platform could support secret voting.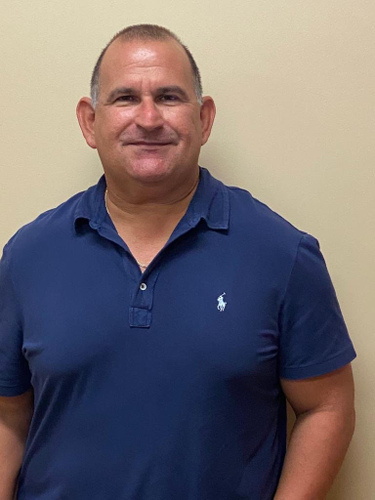 On Wednesday, Rigues formally asked Hadad to intervene in the TTSL election and produced an excerpt from a letter to suggest the Fifa appointee did just that.
"The TTFA strongly recommends that the election of member associations not be conducted via virtual (online) platforms to protect the integrity of the electoral process and system," stated an excerpt in Rigues' letter, which was attributed to Hadad. "The hosting of elections requires an increased level of sensitivity as mandated by the secret ballot model which may not be readily available or completely infallible via online platforms."
Rigues pointed too to article 27.2-3 of the TTSL's Electoral Code on 'Violations, rights of FIFA, archiving of documents, omissions', which states:

'TTFA has the right to intervene in the electoral processes of TTSL at any time to monitor its integrity and check that this Code and the statutes and regulations of TTFA are being applied.
'TTFA may likewise suspend or invalidate the electoral processes and/or appoint a provisional administration for TTSL, as the case may be.'
So based on Hadad's letter, which was not forwarded in its entirety to the TTSL Board or its electoral committee, Rigues declared that Sunday's AGM will proceed but the proposed election is off.
"The agenda items will be entertained except for election of president, which shall be held post Covid-19 restrictions," stated Rigues.
A postponement, if it happened, could be significant to the outcome of an election. The TTSL has 14 active member clubs with another seven serving suspensions at present. Rigues is adamant that the suspended clubs be allowed to vote, although it cannot happen this weekend without breaching the constitution.
Meanwhile, despite Rigues'  professed concerns about an online election, TTSL general secretary Peter Thomas said the country's second tier competition has had three test runs of a virtual voting mechanism already.
"There is a feature within Zoom called a polling feature, which you can set up to allow persons to vote anonymously," Thomas told Wired868. "That is what we will be using in absence of a physical ballot… Today we had our third run and it went smoothly."
TTSL second vice-president Eddie Dean, board member Terry Joseph and Thomas confirmed that they did not receive an email from Hadad, nor were they copied in on whatever Rigues sent to the normalisation committee.
"The TTSL has always done things through the board since under [former president Keith] Look Loy," said Dean, "but [Rigues] wants to do everything on his own. He has gone rogue.
"[…] I am going to talk to the rest of the board about his letter but as far as I am concerned the election has not been postponed."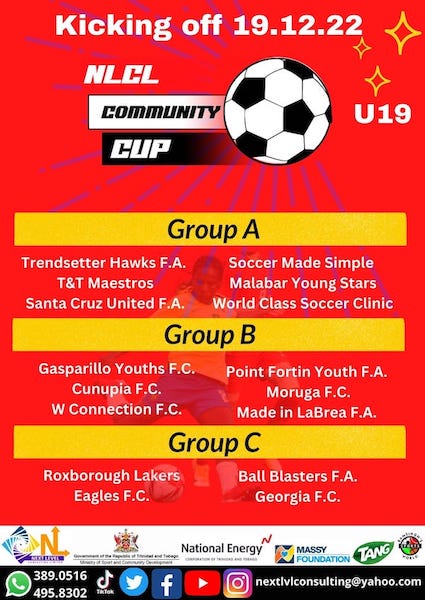 Joseph said he first heard about Rigues' attempt to call off the election on the 7pm news. The Bethel FC official pointed out that the Trinidad and Tobago Hockey Board (TTHB) recently held online elections, as well as the Canada Soccer Association.
"I don't know why he is carrying on like this but he cannot unilaterally call off an election," said Joseph. "The elections are called by the board and all the requisite notices went out along with information like the audited financial statements and so on. Everything is on 'go' for Sunday."
The TTSL president, according to article 17.2 of the constitution, is responsible for 'implementing the decisions passed by the general meeting and the board of directors through the [TTSL] secretariat', 'ensuring the effective functioning of the bodies of TTSL […]', 'supervising the work of the secretariat', and 'relations between members, the TTFA and other bodies'.
Rigues, who became interim president when Look Loy resigned the post on 16 October, cannot constitutionally trigger an election or stop one.
Article 3.1 of the TTSL Electoral Code states that: 'the electoral committee organises and supervises the election process and takes all decisions relating to the election'.
And TTSL electoral committee chairman Boris Punch said Rigues has not communicated any issue with him, much less asked him to postpone the polls.
Punch, who chaired the TTFA electoral committee for the November 2019 election, said he expects 'smooth sailing' on Sunday.
"Because it is only two people, there can be no second round—so it is just one vote and it is very simple: whoever gets more votes wins," said Punch. "When Sunday comes, I will get on the virtual meeting and do what I have to do… I know there are 14 teams allowed to vote and I have had no complaints so far.
"Whoever gets the majority will be elected as the president. It is very simple and uncomplicated, so there is no room for confusion."
Wired868 asked Hadad why he recommended the election be postponed, whether he knew that it would be done by secret ballot, and why he had not sent his view to the TTSL Board or asked them questions about Rigues' concerns.
If there are two candidates for the TTSL presidency and the election was called by the board and is being run by a committee, why did Hadad make a pronouncement based on a still unseen letter from one candidate and without speaking to any other party?
Hadad, as usual, did not respond to Wired868's query.
Dean said he called Hadad after receiving Rigues' missive and asked for clarification. He said Hadad declined to share the letters exchanged between Rigues and himself. Instead, the normalisation committee chairman supposedly invited Dean to ask Rigues for a look at them.
Hadad further claimed, according to Dean, that 'Concacaf and Fifa don't recognise secret ballots'. However, he had no convincing response when told that Canada recently elected their football president, Dr Nick Bontis, that way.
Concacaf president Victor Montagliani is Canadian and is a former head of his country's football body.
"[Hadad] said that is his opinion," said Dean, "[…] but he also said if members want to have the election, he cannot stop it."
Article 17 of the TTFA Constitution states that all members, such as the TTSL, 'shall manage its affairs independently and with no influence from third parties' and 'guarantees the complete independence of [its] election'.
Earlier this week, Rigues also wrote to Commissioner of Police Gary Griffith asking whether the TTSL could get special permission to hold its election in person, which the interim president suggested was the only way the election could be held.
Dean, Joseph and fellow board members Colin Murray and Anderson Veronique stated their preference for an online meeting, since they would rather avoid in-person congregations whenever possible during the Covid-19 pandemic.
Griffith said he was happy to coordinate a physical meeting for the TTSL, if necessary.
"I can facilitate an election but I need to get specifics like the size, the number of people, the layout and so on," Griffith told Wired868. "Then I can speak to the minister of health to see if I can get the requisite approval for it… I will not automatically shut it down because if a restaurant can have 40 people all spread out, then I think the TTSL can have a meeting with roughly half those people.
"I will see how best I can help while not breaching the ordinance."
Griffith, an avid football fan and former TTFA security consultant, made it clear that he was not trying to interfere with the TTSL's business.
"I am not saying they should do it in person, that is their business," said Griffith. "I can only act based on what was sent to me. My business is only whether it can be done legally.
"If the majority do not want it [in person], that is a totally different matter."
Rigues did not share Griffith's email with his board and there appeared to be no public reference of it. Instead, he appeared to stick to his view that a meeting cannot be held in person due to Covid-19 restrictions and voting could not be securely conducted online.
Rigues did not respond to a request from Wired868 for comment on the matter.
Rigues has led the TTSL for one month so far, after former president Keith Look Loy resigned on 16 October. If the Guaya official wants to still hold that position on Monday, he will need to outdo UTT FC coach and Trinidad and Tobago Hall of Fame defender and former Strike Squad captain, Morris, at the polls.
Although it is not inconceivable that Rigues would make a final attempt to remain in charge without a vote on Sunday.