Trinidad and Tobago Football Association (TTFA) president William Wallace has insisted that the current administration can competently manage the local game, even as he admitted that the TTFA's accounts were frozen by a creditor while Fifa is hesitant to pay its annual subvention to the local football body.
Last Thursday, former TTFA technical director Kendall Walkes had the TTFA's accounts frozen, based on their failure to satisfy its debt to him.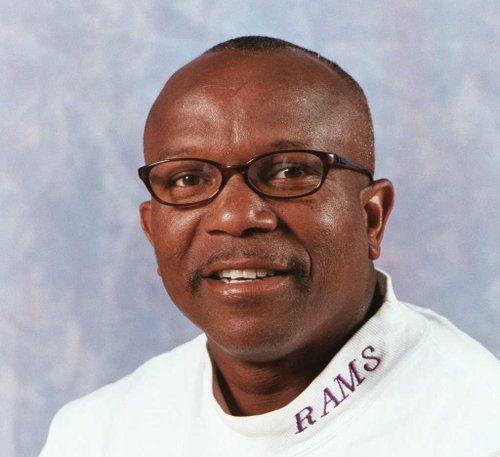 Walkes won a judgment for over TT$5 million last September based on his illegal dismissal by then president David John-Williams. The burden now rests with John-Williams' successor, Wallace, to meet that debt.
Melissa Roberts-John, who is Walkes' attorney, confirmed their move against the TTFA.
"Yes, there is a garnishee account and [the TTFA's] account has been frozen," she said. "It was served on 13 February and we don't go to court until 10 March when they will get a chance to have their say to the court."

Wallace and general secretary Ramesh Ramdhan expressed dismay that the action was taken when they felt they were in negotiation with Walkes. However, they accept that it is the legal right of the United States-based coach.
The TTFA president claimed that he emailed Walkes on 3 February and asked for more time to service the debt.
"I wrote to Kendall [Walkes] on the third of February indicating that we accepted the judgment of the court [against the TTFA] and we are not in any position to treat with the matter at this point in time," said Wallace. "But we have a debt reduction project that we want to start later in the year and we want him to give us consideration and hold his hand."
However, Roberts-John said her client denied receiving that email, which was subsequently forwarded to her by the TTFA on 14 February.
"In a matter where you have attorneys on record, you should send all correspondence to the attorney and not the client directly," said Roberts-John. "So it was not proper protocol to send that to Walkes. And my client said he could not find it in his in-box, trash or junk folder.
"The letter I received was dated the 3rd of February 2020 and they alleged it was sent to him, via email, on the third or fourth of this month. However, neither myself nor [Walkes' advocate attorney Keston] McQuilkin had any knowledge of this prior to us filing for the garnishee order on the 4th of February.
"We got the order by the court on about the 11th and it was served on the 13th."
Roberts-John said Wallace's email asked Walkes not to pursue his judgment until the end of the year. She suggested that her client was unimpressed by the request.
"I won't repeat what Mr Walkes told me [about the TTFA's offer]," said Roberts-John, with a chuckle.
Wallace and TTFA general secretary Ramesh Ramdhan said they have been working on getting Walkes to lift the garnishee order since then. It means finding an interim figure that the former technical director would accept, even as they try to source the money to meet whatever demand he makes.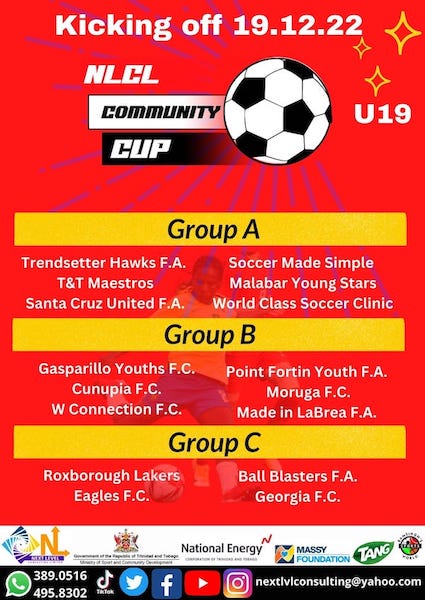 "We are asking for an advance from our foreign sponsors to get some early money," said Ramdhan. "I have been working on this since Friday."
Wallace admitted that neither he nor his general secretary have informed the TTFA Board. Instead, the football fraternity heard the news, partially, in an I95.5FM report.
"This situation was such a surprising one and we have been trying to work out how to resolve it," said Wallace. "We are trying from our end to find a resolution before we make an issue of it but we will have to inform the board [and] Ramesh [Ramdhan] is trying to get an advance from overseas sponsors—we are getting some traction there."
If Wallace hoped to resolve the matter quietly before it went public, his efforts to do so were doomed from the start. Before the TTFA even discovered which creditor garnisheed their accounts, Fifa had already contacted them about it.
"The freezing of our accounts took place on Thursday afternoon and, by Friday morning, Fifa knew—and we didn't inform them," said Wallace. "Fifa asked us to tell them by midday today what action we are taking to resolve the matter… We have already sent out that email."
The TTFA is due an annual remittance of US$1.5 million (TT$10 million) from Fifa to handle its affairs. However, the governing football body, headed by president Gianni Infantino, has stalled on making the payment. Instead, Fifa allegedly expressed concern at the TTFA's inherited debt, estimated at TT$50 million, and are insisting on a firm plan of action by the new administration, which has been in office for less than three months.
"They want to know how we will treat with the debt," said Ramdhan. "They also want us to write to them saying we won't use Fifa Forward money to satisfy debts, which we did. So far, they have withheld our funds."
Wallace confirmed the impasse.
"They indicated they are sending a mission of Concacaf and Fifa personnel to discuss our general finances and our debt," said Wallace. "They intend to send their people in before they send the Fifa Forward money. But they have not given us a date for that mission…"
In the meantime, creditors are getting impatient and current administrative and technical staff are due salaries.
"Yesterday, I went to court on a Jack Warner matter for another $15 million and there was no defence submitted by the last administration," said Ramdhan. "We barely got through with submitting a defence in time. Under John-Williams, there were three occasions when his lawyer (Annand Misir) said he would submit a defence but never did—[Stephen] Hart, Walkes and Warner.
"[…] We asked [former general secretary] Sheldon [Phillips] not to go through the court process and those talks are ongoing. The Walkes and Phillips contracts are two of the worst contracts we have ever seen.
"They were heavily weighed against the TTFA and leave all the options open to the employee. But the fact is there is a contract and the man is owed, so we have to treat with it."
Walkes and Phillips were both hired by late former TTFA president Raymond Tim Kee. In the case of the former technical director, Walkes, according to Wallace, had a clause which allowed him to unilaterally renew his own contract. So, Walkes told the High Court that he would enforce that right and, as a result, the football body must pay his salary from 2015 to 2022.
The TTFA did defend its position, albeit unsuccessfully, in the Walkes case and were represented in the matter by attorney Annand Misir.
Ramdhan hopes that the TTFA can reach a compromise with Walkes soon.
"Our lawyer said the only way to lift the garnishee is to talk to Walkes' lawyers and try to get some goodwill," he said. "Freezing the accounts won't do anyone any good, especially when we have showed our willingness to talk."
Roberts-John suggested the TTFA brought the matter on itself.
"Why wait for us to get a garnishee order before you present us with an offer?" she asked.
Incidentally, Roberts-John also represents the 2016 National Futsal Team which has a judgment for over TT$500,000 from the local football body. And the key mover behind that suit, former team manager Ronald Brereton, has already publicly clashed with TTFA technical committee chairman Keith Look Loy over the current direction of the Futsal programme.
Ramdhan believes Wallace used his personal relationship with former Soca Warriors head coach Stephen Hart to buy the football body time to pay him off. But there still remains judgments due to another technical director, Anton Corneal, former head coach Russell Latapy and outstanding bills from contractors, hotels, travel agencies and so on.
Former National Senior Team head coach Dennis Lawrence and his assistant Stuart Charles-Fevrier—both dismissed by the current administration—are also owed settlements.
Still, Wallace, who was elected president last November after a 26-20 win over John-Williams, believes he can lead the TTFA into a brighter future, once given time.
"From where I sit and with the plans we have and the money that Fifa will send to the FA, we are in a very good position to manage football in Trinidad and Tobago," said Wallace. "It is just a matter of getting over these hurdles. [The garnishee order] came at a very inappropriate time but I guess the claimant has the right to do what he feels he has to do to recover monies owed to him.
"It is ironic that this whole court matter was taken [by John-Williams] against the advice of Fifa, who asked him to renegotiate Walkes contract and not simply ignore it.
"[…] Based on our projections, we can run football comfortably in Trinidad and Tobago. We just have to get over these hurdles that are not of our own making."