"At the end of the day, [Dennis Lawrence] does not have to put the ball be­hind the net and nei­ther do I," Trinidad and Tobago Football Association (TTFA) president David John-Williams told the Trinidad Guardian. "[Lawrence] is a pro­fes­sion­al and well-trained coach, who […] has coached at the high­est lev­el and I have a lot of faith in Den­nis."
John-Williams' response to Trinidad and Tobago's 6-0 loss to the United States in 2019 Concacaf Gold Cup action was a breathtakingly dismissive view of not only the current form of the Soca Warriors but the angst felt by supporters and football stakeholders.
If Lawrence—the person who selects, prepares, instructs and directly oversees the Men's National Team—is not responsible for what happens on the field, then who is?
If John-Williams can find a sensible answer to that question, he ought to put it in a book. It might revolutionise the world of business management. But let's stick with Lawrence for now.
There is no exact gauge for the length of time a coach needs to impart his philosophy on his squad. Some say six weeks, others six months and some as long as a year.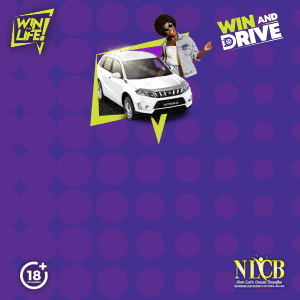 [dfp-ad]
Lawrence's lanky six foot seven frame has occupied the head coach's chair since January 2017 and led the Warriors into action on 26 occasions during that period.
He has three unwanted records during that spell.
After openings wins over Barbados—albeit in a game unrecognised by FIFA, since Lawrence exceeded the number of permitted substitutes—and Panama, Lawrence was unlucky to lose 1-0 to Mexico at the Hasely Crawford Stadium in Port of Spain. Left flanker Joevin Jones had an attempt ruled out that VAR, were it available, would have surely upheld.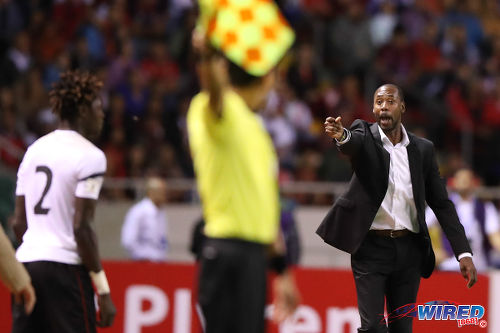 But after that result, Lawrence found he just could not stop losing. What followed was the longest run of successive losses in Trinidad and Tobago's football history.
Between Thursday 8 June and Friday 6 October 2017, the Warriors lost seven games on a trot against United States (A) 0-2, Costa Rica (A) 1-2, Ecuador (A) 1-3, Jamaica (H) 1-2, Honduras (H) 1-2, Panama (A) 0-3 and Mexico (A) 1-3. (H = home match; N = neutral venue; A = away match).
That streak eclipsed a six-match losing spell between 1955 and 1957 when the Men's National Senior Team did not even have a coach. Sonny Vincent-Brown was the manager but the captain on the day was responsible for picking the players and the tactics.
And, fresh after the international retirement of goalkeeper Joey Gonsalves and with ageing attacker Carlton 'Squeaky' Hinds well past his best, it is fair to say that T&T's amateur players struggled to get those calculations right. But not for as long as Lawrence, though.
What happened next might have a profound impact on Lawrence's immediate future.
A cocksure United States team came to Couva, made some disparaging remarks about the waterlogged track around the Ato Boldon Stadium and then went on to be stunned 2-1 in their final qualifying match—a result that had a seismic effect.
The United States had failed to qualify for a World Cup for the first time since 1986, Panama were through to their inaugural senior FIFA tournament and Alvin Jones' stunning 30 yard strike was shown around the world.
Glossed over was the fact that Jones' freakish item apart—he had never scored before for the Warriors and has not done so since—it was an own goal by American defender Omar Gonzales, which separated the two teams.
A month later, Lawrence could not get wins at home against Grenada and Guyana despite being virtually at full strength.
So was the US win a fluke?
Lawrence has plenty of time to answer that question, if John-Williams has his way. But, improbably, he has set two more unflattering records since then.
Trinidad and Tobago's 6-0 loss to USA on Saturday 22 June 2019—in their first meeting since that fateful night in Couva—was the Warriors' largest ever defeat in a Gold Cup match and their most lopsided result ever against the 'Stars and Stripes'.
Less well known on the weekend was that Lawrence's men had actually set an embarrassing mark at both ends. It was their seventh straight match without a goal, which is the longest barren ever since the TTFA's first recorded international match in 1923.
The second longest spell without a goal came during the tenure of joint head coaches Hutson 'Barber' Charles and Jamaal Shabazz which lasted for six matches and comprised games against: Cuba (N) 0-1, Peru (H) 0-2, Belize (A) 0-0, Peru (A) 0-3, Romania (A) 0-4 and Estonia (A) 0-1 during a seven month spell.
Lawrence's own barren run lasted nine months and included Thailand A (0-1), Iran A (0-1), Wales A (0-1), Japan A (0-0), Canada N (0-2), Panama N (0-2) and USA A (0-6).
At present, Lawrence is on a streak of eight matches without a win, which is the second longest in the professional era of the local game. He is one winless game behind his own record of nine matches, which he set between 8 March and 6 October 2017.
The only coach to have overseen a longer stretch without a victory was Roderick Warner, who was in charge for 12 winless matches between 3 March 1985 and 18 July 1985.
Then team captain Clayton 'JB' Morris said the players received a box of chicken chips and a soft drink for representing their country in those days; and he still remembers the response from staff member Richard Groden when they asked for a match fee:
"Allyuh getting a plane ride; what allyuh want again?"
To be fair to Warner (R), six of the 12 winless matches in that stretch were draws—as opposed to just two for Lawrence against Japan and Guyana.
Unflattering records apart, how does Lawrence's actual win-loss ratio stand up?
Lawrence has steered the Warriors for 26 games with five wins, six draws and 15 losses; and 19 goals scored and 39 conceded. It means he has won 20 percent of his outings and lost 57 percent.
However, Wired868 will compare based on competitive matches. Some coaches played far more friendlies against weaker Caribbean opposition than others while friendly games are largely cosmetic anyway and count for about as little as a practice test.
So here, in order of best to worst, are the competitive records of Trinidad and Tobago's 14 coaches since 2000, based on win percentages:
1. Bertille St Clair: 21-16-0-5-59-26 (tallied as wins-draws-losses-goals for-goals against)
Wins: 75 per cent;  Losses: 25 per cent.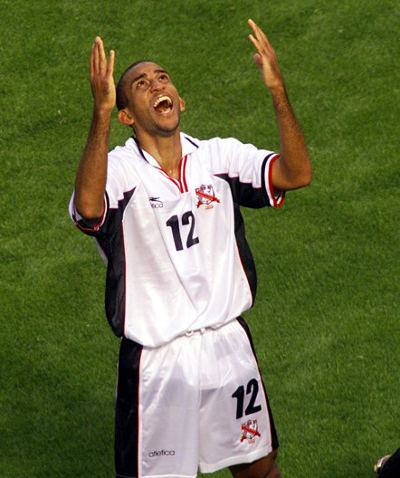 St Clair's run started with a 2-0 friendly win over Barbados on 2 July 1997 and ended with a 1-0 loss against Canada at the Concacaf Gold Cup semifinal on 24  February 2000 because, eh, then TTFF special advisor Jack Warner thought they should have won the whole blooming tournament.
Perhaps unsurprisingly, then team captain David Nakhid later claimed that the local football body was actively trying to sabotage its own team in a bid to be rid of the no-nonsense Tobagonian.
At the 2000 Gold Cup, St Clair lost combative midfielder Ronnie Mauge to a broken leg in their group opener to Mexico, which they lost 4-0—T&T's second largest defeat in the tournament.
Then, once they progressed to the knockout round, Warner claimed a deal with Manchester United and ordered Dwight Yorke to head back to England. By the semifinal round, forward Jerren Nixon was ruled out with an injury and Russell Latapy was hampered with a groin strain.
Yet, T&T defeated Guatemala and Costa Rica and came within a missed Nakhid penalty of their first ever showing at a Gold Cup final.
2. Otto Pfister: 6-4-0-2-11-4
Wins: 66 per cent; Losses: 34 per cent loss.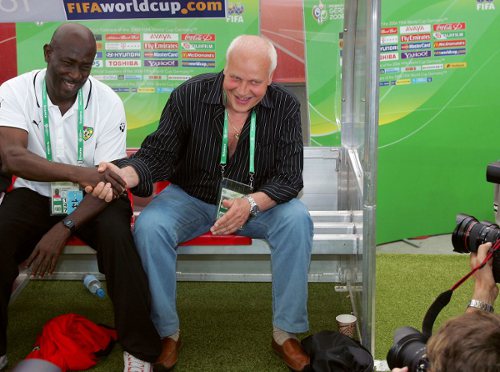 Pfister's stay was short and not so sweet and is remembered largely for an embarrassing loss away to Guyana which meant that Trinidad and Tobago were eliminated from the World Cup qualifying series at the Caribbean stage for the first time since 1992.
Still, he did have four wins against, eh, Barbados (twice), Bermuda and Guyana.
3. Hutson 'Barber' Charles: 11-7-2-2-23-7
Wins: 64 win percent; Draws: 18 per cent; Losses: 18 per cent.
Charles and his assistant Derek King were joined by co-head coach, Jamaal Shabazz, midway through their spell in charge. True, their competitive games were all against Caribbean opposition. But then Charles had a largely local squad himself and it is often glossed over that it was during his tenure that Trinidad and Tobago ended a six year run without qualifying for the Concacaf Gold Cup.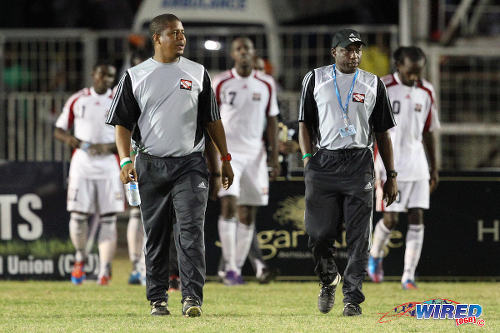 But their aforementioned six match spell without a goal or a win convinced then TTFA president Raymond Tim Kee that help was needed and the local football promptly hired Canada-based coach, Stephen Hart.
4. Bertille St Clair (again!): 21-13-1-7-42-24
Wins: 61 per cent; Draws: 6 per cent; Losses: 33 per cent.
Tell us again why St Clair does not have a statue somewhere? Or a Hall of Fame induction? Or at least a plaque at the TTFA's headquarters?
With National Senior Team players apparently unconvinced by incumbent Stuart Charles-Fevrier, Warner re-hired St Clair to have a last go at success with the country's last 'golden generation' of Dwight Yorke, Russell Latapy, Shaka Hislop and Stern John.
He was, at the time, the only coach to take Trinidad and Tobago to a FIFA tournament after qualifying for the 1991 Under-20 World Cup, while he also had two Caribbean Cup titles and a Gold Cup semifinal finish under his belt.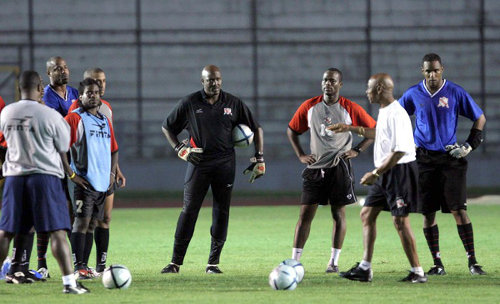 His sequel was not as successful though. He failed to win the 2000 Caribbean Cup and, although his last game was a goalless home draw to Costa Rica in the 2006 World Cup qualifier, a freakish 5-1 loss away to Guatemala—three days earlier—meant curtains for the wily Tobagonian.
He did set the stage and gather the squad that would go on to qualify for Germany…
5. Hannibal Najjar: 5-3-0-2-6-4
Wins: 60 per cent; Losses: 40 per cent.
Najjar is often remembered for calling up 91 players to try out for the national team; and for being sacked on April Fools Day, after failing to qualify for the 2003 Gold Cup following a 3-1 loss to Cuba at the Mannie Ramjohn Stadium.
The fact that he only had five competitive outings—all against Caribbean opposition—might skew his final record too. But, in his defence, Najjar's preparations were thrown into disarray when the core of his local squad went on strike for better conditions and were subsequently blacklisted.
Thus he was deprived of talent like Cornell Glen, Travis Mulraine, Kelvin Jack, Gary Glasgow, Keyeno Thomas, Lyndon Andrews, Cyd Gray, Brent Sancho and Arnold Dwarika.
6. Ian Porterfield: 22-13-3-6-44-24
Wins: 59 per cent; Draws: 14 percent; Losses: 27 per cent.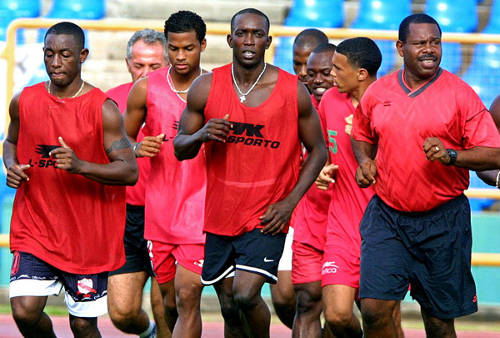 Porterfield had the rare fortune of taking over a winning team, as he inherited the squad that St Clair took to the Gold Cup semifinals. His five straight wins in the Concacaf World Cup semifinal round against Canada (twice), Panama (twice) and Mexico will take some beating too. Although his second string team lost 7-0 in Mexico City, Trinidad and Tobago topped a World Cup qualifying group including 'El Tricolour'.
How good was Porterfield's squad? Well, the strikers he had to choose from were: Dwight Yorke, Angus Eve, Stern John, Jerren Nixon, Arnold Dwarika, Peter Prosper, Nigel Pierre, Hector Sam, Gary Glasgow… You could probably blindfold yourself in a room with local players and probably find someone good enough to walk into a Scotland Premier League club.
But indiscipline eventually eroded T&T's World Cup qualifying campaign and the late Scotsman was sacked after one point from their opening five games in the Hex. Not before Porterfield gave an international debut to a gangly utility player from Defence Force who started in central midfield but went on to have a fine career at centre back. His name was Dennis Lawrence.
7. Stephen Hart: 26-11-5-9-38-31
Wins: 44 per cent; Draws: 20 per cent; Losses: 36 per cent.
It is forgotten now that when Hart took over the reigns from Charles and Shabazz, giant forward Kenwyne Jones, then at Stoke City, was sometimes relegated to the substitutes' bench behind Cornell Glen and Devorn Jorsling.
Hart changed that to good effect for the Warriors—although don't expect Glen or Jorsling to applaud.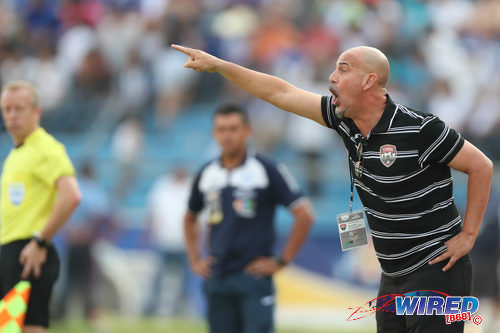 Trinidad and Tobago went on finish as quarterfinalists at successive Gold Cups in 2013 and 2015 and advanced to the Hex for the Russia 2018 World Cup, before John-Williams started walking on to his training pitch petitioning players to overrule their coach in deciding on friendly opponents.
In the end, three straight losses to Martinique (in extra time), Costa Rica and Honduras did for Hart—along with Kevin Molino's fondness for breaking curfew—set the stage for an unhappy dinner at Ruby Tuesday when John-Williams showed him the door.
Hart only ever lost one competitive match in Trinidad and, three of his nine losses were on penalties and another in extra time. Take those away and his loss ratio drops from 36 to a mere 19 per cent.
8. Francisco Maturana: 17-7-6-4-26-22
Wins: 41 per cent; Draws: 36 per cent; Losses: 23 per cent.
The Colombian legend never did master English and it's fair to say that his vision for the team was often lost in translation. Still, he did create an attractive young team with Keon Daniel and Khaleem Hyland excelling among his new recruits.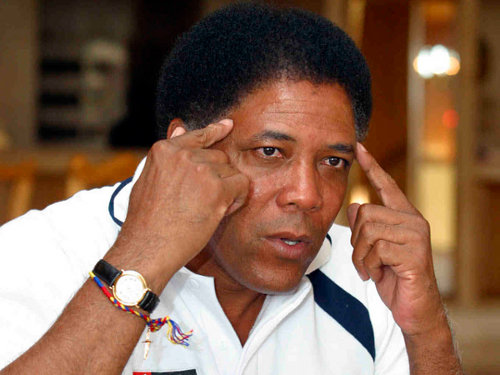 Maturana lost just one of eight home games. But three bad results in the Hex—draws to Honduras (home) and El Salvador (away) and a 3-0 loss to USA in Nashville—saw Warner swing the axe.
9. Russell Latapy: 13-5-1-7-20-22
Wins: 39 per cent; Draws: 7 per cent; Losses: 54 per cent.
Latapy's loss record of 54 per cent is the fourth worst of any Trinidad and Tobago coach in this millennium. But he did muster a decent enough win total.
The highlight of his coaching tenure was a 2-2 draw against Mexico in Port of Spain, with the visitors already qualified and the hosts already eliminated. Otherwise there was no standout moment for Latapy—apart from Hayden Tinto's stunning but temporary equaliser in a 2-1 loss to Mexico at the Azteca.
His last game in charge was a 1-0 win over Martinique at the 2010 Caribbean Cup but losses to Grenada (0-1) and Cuba (0-2) meant Trinidad and Tobago were already eliminated from the tournament at the group stage. And you tended not to survive embarrassing exits in those days.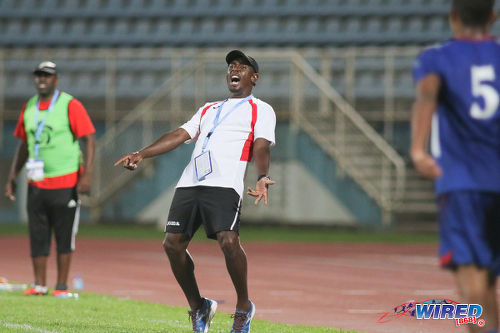 10. Wim Rijsbergen: 8-3-2-3-15-11
Wins: 38 per cent, Draws: 24 per cent; Lost: 38 per cent.
The combustible Dutchman was allegedly fired for an off-field incident, after forcing an unscheduled wrestling contest on his technical director, Lincoln 'Tiger' Phillips. Presumably, Warner waited until he was out of the country to let him know his services would no longer be required.
On the field, Rijsbergen's tenure was immediately thrown into disarray as the 2006 World Cup bonus dispute meant he never had his full squad for a competitive match. He lost to El Salvador (1-2) and USA (0-2) at the 2007 Gold Cup with a second string team.
11. Leo Beenhakker: 14-5-4-5-13-18
Wins: 35 per cent; Draws: 35 per cent; Losses: 30 per cent.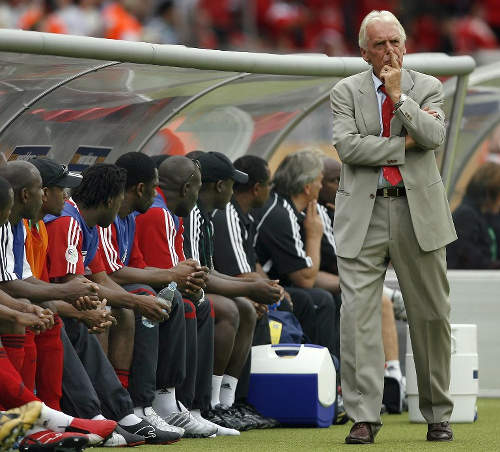 Beenhakker was okay, right? The 'easiest' opponent that the wily Dutchman coached against was Panama, which surely says something. He completed the job that St Clair started and had a memorable five game unbeaten streak against Panama (A) 1-0, Mexico (H) 1-0, Bahrain (H) 1-1, Bahrain (A) 1-0) and Sweden (N) 0-0, which would never be forgotten by those fortunate enough to live through it.
But for Peter Crouch's cheeky tug of Brent Sancho's hair in their 2006 World Cup group match, the Warriors had not conceded a goal in Germany and they even had a chance to get to the second round in their final group match. And all that with injury concerns with striker Cornell Glen, first choice central defender Marvin Andrews and goalkeeper Kelvin Jack and a first game red card to Avery John.
Although there are some who would never forgive him for not giving Russell Latapy more playing time—you can't please everybody!
Beenhakker never lost a game in Trinidad.
12. Dennis Lawrence: 11-2-1-8-7-23
Wins: 18 per cent; Draws: 9 per cent; Losses: 73 per cent.
That 2-1 win over USA provoked 1,000 memes and had Trinidad and Tobago football fans walking with chests puffed out for months. But it was a rare shining moment in Lawrence's tenure. In fact, he only won one other competitive game, which was his opening fixture against Panama back on 24 March 2017.
13. Rene Simoes: 6-1-1-4-3-9
Wins: 17 per cent; Draws: 17 per cent; Losses: 66 per cent.
Simoes talked a great game and he did have the glow of taking Jamaica to the France 1998 World Cup. But he never really got a grip on things after taking over from Porterfield.
His first act as head coach was to drop Latapy and Yorke for missing training while he cut Anthony Rougier, Reynold Carrington, Ancil Elcock and Dennis Lawrence for being 'too old'—and this was four years before Lawrence scored the goal to take Trinidad and Tobago to the 2006 World Cup, mind you.
Simoes' only competitive win was a freakish 1-0 result in Honduras when Trinidad and Tobago played for 70 minutes with 10 players, after midfielder Brent Rahim was ejected, and had the host team hit their post six times.
After a 1-1 draw with Costa Rica and 1-0 loss to Martinique at the 2002 Gold Cup, Warner just stopped paying Simoes, who got the hint.
14. Tom Saintfiet: 2-0-0-2-4-6
The TTFA technical committee decided it would not entertain any coach who had not coached an international team in the previous three years to replace Hart—a curious marker that ruled out not just Terry Fenwick but Pep Guardiola and Jurgen Klopp. Their eventual four-man shortlist was ex-Japan coach Philippe Troussier, ex-Honduras World Cup coach Luis Fernando Suarez, ex-Colombia coach Eduardo Lara and Saintfiet, whose last coaching job was in Bangladesh.
John-Williams was asked to approach Troussier but came back and said Saintfiet was the man for him.
Saintfiet lost two games that saw the Warriors eliminated from the 2017 Gold Cup before announcing his resignation on Facebook, blasting John-Williams' competency and telling Trinidad and Tobago that their only hope at getting to a World Cup might be in hockey.
Incidentally, Saintfiet's both defeats were in extra time. Read into that what you will.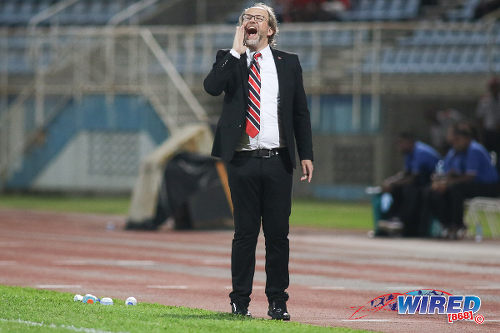 Editor's Note: Stuart Charles-Fevrier never coached Trinidad and Tobago in a competitive match, so his stats were not included. But, for the record, his tally was: 8-2-3-3-8-11.