"In football as in life, you have people who watch, you have people who talk, you have people who watch and talk, and people who do. The people who do, don't do things 100 percent right all the time—because we are humans and we make mistakes—but they are there trying to accomplish things.
"Richard [Fakoory] was a doer and he invested millions into football from the days of Semi Pro [Football League] and even before that. He backed up his talk—whatever mistakes he made—and I respect that. He contributed."
Pro League and La Horquetta Rangers chairman Richard Fakoory passed away this morning at the Westshore Medical Centre in Trinidad, after complications from an abdominal operation yesterday evening. Fakoory was 71. He left behind his wife, Angela, and children Kyle and Rachael as well as two grandchildren.
His club, formerly Superstar Rangers and then St Ann's Rangers, helped nurture or employ some of Trinidad and Tobago's most gifted players from: Strike Squad captain and utility player Clayton 'JB' Morris and his international teammates Hutson 'Barber' Charles and 'Marvellous' Marvin Faustin, World Cup 2006 players Aurtis Whitley and Clayton Ince, 2007 and 2009 World Youth Cup players Sean De Silva and Sheldon Bateau, Women Soca Warriors defender Rhea Belgrave, and a host of former stand-outs like Kerwin 'Hardest' Jemmott, Gary Glasgow, Lyndon Andrews, Travis Mulraine, Keron 'Ballpest' Cummings and Errol Mc Farlane Jr.
And, more recently, Rangers fielded still blossoming talent like current and past national youth players Kadeem Corbin, Che Benny, Kathon St Hillaire and Jomoul Francois.
Pro League CEO Julia Baptiste, Rangers operations director Richard Piper, Trinidad and Tobago Super League president Keith Look Loy, Rangers director Richard Ferguson, Northern Football Association (NFA) president Anthony Harford, Club Sando and Naparima College head coach and former Rangers coach Angus Eve, Football Factory Academy owner and ex-San Juan Jabloteh head coach Terry Fenwick, football agent Mike Berry, ex-FIFA vice-president Jack Warner, TTFA president David John-Williams and former players Clayton Morris and Sean De Silva shared their views on Fakoory's passing with Wired868: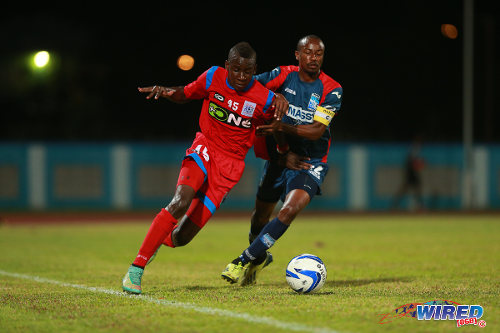 Richard Ferguson: It came as a shock. It has hurt the club tremendously and the Pro League and football in Trinidad and Tobago as a whole. Mr Fakoory has been in football for about 50 years and he has left a gap that is very difficult to fill. He was a driver in our club and we definitely need to recognise him with a period of mourning.
Up to yesterday I spoke to him. In fact, I speak to him almost every day. I knew him about two years but during that time we spoke and operated daily and became very close. Even though Terminix had purchased his club, he remained chairman and was a guiding force between what was happening and what was going to happen. We decided to keep him on because of his extensive experience; you could go to school for how many years but you can't buy experience.
He was there from when football was amateur in Trinidad and was one of the driving forces behind the professional game. While he may not be here to see it become fully professional, I am sure he will see it from heaven. He was a very important person for football and it is shocking and terrible and quite depressing to know that he is gone.
Julia Baptiste: My reaction is shock. Richard [Fakoory] sent me a Whats App [message] this morning about 4:10am about Pro League business. I spoke to Richard on Monday and I tried to get him yesterday; and when I didn't hear from him, I told him my husband something must be wrong because he is someone who always returns calls. Then someone told me he was in the hospital and when I got the text this morning I thought everything was okay—because it was a very lucid message. There was something he said he needed to come in and sign at the Pro League office and he said he would call me in the day; and then he asked how I was feeling!
Right now, I just don't know what to say. He was my chairman but also a friend. He would always be supportive of me as the CEO and would always do anything that he could have done to help, in terms of making my job a little easier.
He was always an advocate for the youth league and the [now defunct] reserve football league—he always spoke about that as chairman. He is a man who was passionate about what he did and passionate about the football. You couldn't shake that passion from him; and it could be seen by the fact that he was talking about football business all the way to the end.
At this point it is difficult to talk because I still cannot believe he actually died. It is just so strange… For me, it is still incomprehensible. I am just trying to come to terms with it.
Keith Look Loy: This is a huge loss to football and to football politics. He was one of the few sane people in the Pro League; he offered guidance even when they wouldn't take it. In football as in life, you have people who watch, you have people who talk, you have people who watch and talk, and people who do. The people who do, don't do things 100 percent right all the time because we are humans and we make mistakes but they are there trying to accomplish things.
Richard was a doer and he invested millions in football from the days of the Semi Pro [Football League] and even before that. He backed up his talk—whatever mistakes he made—and I respect that. He contributed.
This is not only a loss for football but for the politics of football. Richard was one of the people who always maintained a balanced view. Whether you agreed with him or not, you could never call him an agent of anyone. He was his own man.
On a personal level, I will miss him. He was a good man; he was a general and an all-round decent human being.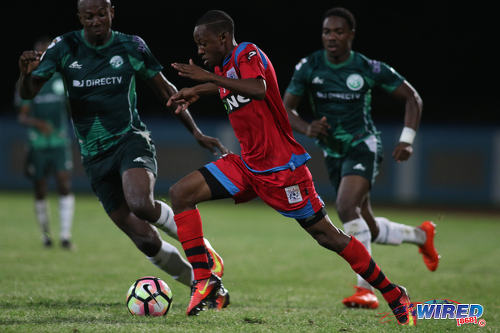 Richard Piper:
Just last week I spent about four hours with Mr Fakoory and he said 'Piper, you are like a brother to me'. As far as I am concerned it is a very sad day for football in Trinidad and Tobago; a lot has been lost. I am hoping to walk in his footsteps in some small way.
Mr Fakoory would be fondly known for his exploits as far as his work with Rangers from St Ann's. He wasn't one of the founders of the club but he was very instrumental in making the brand a household name in the country. I think he was one of the first club owners to start paying players to play football way back in the day.
He has done literally everything for the football and sport in general—because he was very influential in basketball back in the day when he had Superstar Rangers.
No matter what—win, lose or draw—Richard never had anything bad to say about anybody. He was of the opinion that it may not have gone your way today but football always evens out itself and it may go your way tomorrow; that always stuck with me. You never saw Richard flustered.
Richard was like a giant teddybear but a mover of mountains behind closed doors. Sometimes his wife would come to you and say 'try to get him to get out of the football nah'; but sport and football was his life. He sold his club earlier this year and, up to yesterday, he wanted to go to work to do some things for the Pro League.
Anthony Harford: Richard Fakoory was one of the most committed football people in this country and sport in general. He understood the cause of young people. I am fortunate to be a long standing resident of Cascade and I have seen first hand the transformative nature of his work there.
I live about three or four minutes from the President's Ground and there was always an influx of young people to the ground, aspiring to be a part of his organisation and to have their talent discovered. There was a real spirit of community because of his work and the Rangers project discovered so many players and coaches. Even later on when he wasn't as well, he would have the likes of [Richard] Piper continuing his work.
His is a life that is worth celebrating and certainly worth emulating. It is a considerable loss to football.
Terry Fenwick: Fakoory was not easy but he fought hard for his club and the youths of St Ann's for many years. He was a committed family man who cared for football and people. And I would like to offer my condolences to his family and loved ones.
Clayton Morris: I want to send condolences on behalf of my family—because he was very close to us—and the Rangers family to his wife and children. We all have our faults but he is a man of passion. Sometimes our passion blinds us but we will all miss his passion. It will be very difficult to replace him. We need more people with his passion for the sport and we will surely miss that.
A lot of young people in Trinidad and Tobago benefitted from his entrance in the sport. I know we had our situation with regards to [the sale of] Rangers and the pain in my heart is we never got chance to discuss it. Richard was always for peace and he [told Wired868] that we would sit and discuss it and make a joint statement but we never got to do it.
My brothers Ian Morris, Arnold Morris and Dexter Morris all played for St Ann's Rangers with me while my eldest brother Mervyn 'Gamba' Morris played before Fakoory came in and then was a coach. And then you have my cousins Jevon Morris, Jeron Morris, Stephon Morris (deceased), my brother-in-law Anthony Goodridge who captained the team, and my cousins Wendell Belgrave and Josimar, Elijah and Rhea Belgrave. So you can understand what Rangers mean to my family.
Angus Eve: Richard [Fakoory] was a genuine person who had football at heart. He put his money on the line and buss his business several times for football—people don't know that.
He is someone who means what he says and he loves the sport of football and helping young people. After working with him and getting to know him on a personal level—and getting to know his wife and his children and grandchildren—his passing is just devastating.
He was one of the pioneers who brought professional football to Trinidad and Tobago and he gave a lot of kids opportunities to excel in the game starting at youth level. He has impacted on the lives of a lot of youths. He is just an all-round good person who always wanted to help and guide youths.
Sean De Silva:
He was an integral part of the growth for football in Trinidad and Tobago. A straightforward and kind man whenever I had any interactions with him. He loved this game and put so much into it that we can never be grateful enough for him.
When I joined Rangers, it was the first time I was playing in a real competitive league and it definitely contributed to my growth as a player. Training can only develop you so much [and] the match experience I got as a young player [with Rangers] helped me develop much faster.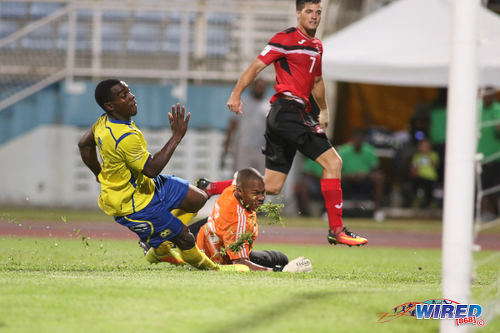 Mike Berry: I am very sad to hear the news of Richard Fakoory's passing. He was a great footballing character in T&T who loved the game with a passion—both local and international. He was a real character with a wonderful sense of humour and I loved his charm and one liners. He loved his food too!
I was fortunate to get to know him on my first visit to God's country all those years ago and have many great memories in his company which I shall always remember fondly.
T&T has lost a great member of the football fraternity and he will be greatly missed by all who knew him. He was also an avid businessman and a tireless worker but his love of football and sport in general were his passion and of course his lovely wife Angela and children Rachel and Kyle.
T&T football is poorer by his passing and his contribution will not be forgotten.
David John-Williams: I am indeed extremely shocked upon hearing this sad news. Richard was a stalwart and lifelong servant of football and sport in Trinidad and Tobago. It is a tremendous loss for sport in general and I wish to extend deepest condolences to his wife and family.
The members of the TTFA and the football fraternity are deeply saddened by this news. Richard's love for the game and his gentle soul will forever remain in our hearts. May God give him eternal rest and his family the strength to bear this great pain.
Jack Warner: I was shocked because, though I knew he was ill, I was aware that he was recovering. Up to two days ago, I spoke to his friend Sam Phillip and he told me that he was recovering from his illness; so it came as a surprise to hear this morning that he had passed.
He and I have always been good friends and we had a very cordial relationship. He is one of the most genuine people in football. Though his team used to come last [almost] every season, not once did he relent and back out and say he wasn't staying in football anymore. He put his money where his mouth was and stuck with it.
It is a pity he had to leave these shores when football was at its lowest ebb and needs all the help it can get. I want to extend condolences to him and his family and loved ones.