Cunupia FC look set to miss out on the 2019 Pro League season, just two months after being accepted, as they will apparently fall victim to a change in structure negotiated by representatives of the TT Pro League, Trinidad and Tobago Super League (TTSL), Trinidad and Tobago Football Association (TTFA) and UEFA.
Cunupia were third in the TTSL last season and won the second tier's knock out competition.
Last November, Cunupia applied to compete in the Pro League and, in January 2019, the board of the top tier competition informed them that they were accepted. Less than two months later, though, there has been a change of heart.
Pro League chairman Richard Fakoory revealed that the accepted proposal—after discussions with UEFA Assist officials—is that the Pro League continues with 10 clubs while the TTSL drops from 14 to 12 teams. Cunupia, who would have been the eleventh team in the top tier, were the odd ones out.
Fakoory suggested that Cunupia would be better off in the TTSL anyway, as he believes they are ineligible to receive the government subvention offered to Pro League clubs but could benefit from the financial inducement offered to Super League teams.
Pro League outfits are expected to receive US$50,000 each this season while their TTSL counterparts, for the first time, are promised US$10,000.
"If Cunupia come in the Pro League, they have nothing to get," said Fakoory. "With the new way we are going with the UEFA thing, we have divided [the money] to fit 10 teams. So it is in their best interest that they stay in the Super League where instead of paying [the registration fee of] TT$45,000 to play, [there is now no registration fee and] they are getting US$10,000.
"It is a TT$105,000 turn, so it will be to their advantage."
It was all news to Cunupia director and head coach Michael De Four, who said his last direct correspondence from the Pro League was their acceptance letter in January.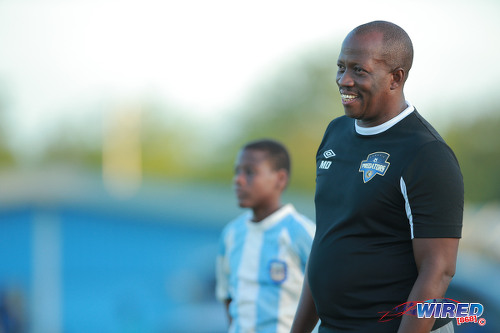 "We [still] hope to play football in the professional league," De Four told Wired868. "It is little frustrating to know we had an application in since November of last year, we got a response in January saying it was approved and we acknowledged the approval and accepted it. Then four days later, this thing [with UEFA] comes up.
"Why weren't we a part of the discussion [for the new league as an 11th team]? I feel it is a lack of proper planning or proper administration; but that is the situation and we have to try to work with it.
"[…] I don't think fighting it will do football any good at this present state."
De Four was bemused by Fakoory's suggestion that the Cunupia club, which was not listed on the initial cabinet note for a SPORTT subvention in 2018, would not have been eligible for the state funding afforded to other Pro League teams.
In the new merger between the Pro League and the TTSL, the SPORTT money goes directly to the Trinidad and Tobago Football Association (TTFA)—and not the Pro League clubs—and De Four felt that change altered the initial agreement.
"As far as I am aware, the subvention is going to go as a package to the TTFA," said De Four, "and the TTFA has to work out if they will pay to clubs in a lump sum or monthly or whatever.
"And since the TTFA is running the league, then they have to be the ones who decide how the money is divided."
The Cunupia coach admitted that the Pro League's invitation to join their ranks in January did not specifically mention the subvention. However, he made it clear that his team would demand equal footing if and when their promotion does come.
"The League is a competitive entity and so each of your competitors has to start on a level playing field," said De Four. "If it is a 100 metre final, whether or not 'Torpedo' Thompson made the lowest time to qualify; because it is a competitive race he cannot start the race 10 metres behind Usain Bolt. That would not be a competition anymore.
"We don't want to appear as though we are asking for a favour. We want to start on a level playing field and if [Fakoory's suggestion] is the approach, we will not be interested."
There is still a slim chance that Cunupia would get into the top tier for the 2019 season, if North East Stars' impasse with the Pro League board continues.
Stars, run by Ryan Nunes and Michael Awai, refused to pay registration fees for the 2018 season as the duo insisted the outfit were owed prize money, which pre-dated their takeover of the team from former owner Darryl Mahabir.
Mahabir denied that Stars were owed anything although the club's current directors are basing their claim on minutes from a Pro League board meeting in 2017.
Fakoory revealed that, although there is no registration fee for 2019, the Pro League board is expected to block the entry of any team that is in arrears at present. Stars, Morvant Caledonia United and Point Fortin Civic all owe the football body; but, according to the Pro League chairman, only the latter two teams have sought to address the debt.
Awai rebutted that the Pro League board is yet to respond to a pre-action protocol letter regarding the presumed prize money owed to Stars.
"The [pre-action] letter was acknowledged by [Pro League CEO] Julia Baptiste, who said she will pass it on to their attorneys who will provide us with a response," said Awai. "And we have not received a response from the Pro League to date. So we are awaiting their response before we decide on our next step."
Fakoory did confirm that the Pro League's youth competition will continue as a separate entity this season, despite the  merger between the top competitions. A National Youth League, run by the TTFA, has been proposed for the Pro League and TTSL clubs. However, this is expected to start in 2020.
As a result, the 10 top tier clubs will compete in the Youth Pro League—although Defence Force, Morvant Caledonia and Central FC do not have youth set-ups and 'adopt' community teams to play on their behalf—while TTSL outfits will send their under-age clubs into the Republic Bank National Youth League (RBNYL).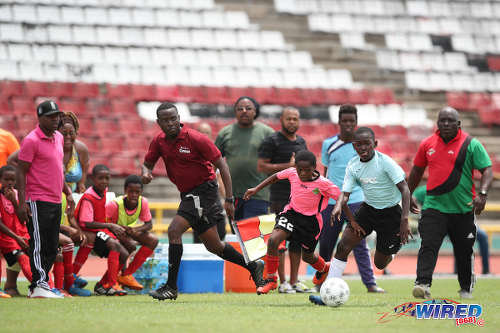 All Sport Promotions director Anthony Harford, who oversees the RBNYL competition, confirmed that the 2019 season will kick off on 30 March and end in the last weekend in June.
Once more, the competing teams will be split into their respective zones for Under-11, Under-13 and Under-15 competition with the winners advancing to challenge for national honours.
In addition, for the first time, there will be an Elite Under-17 division comprising of the top under-16 teams from the previous year who are: QPCC, Trendsetter Hawks, Petit Valley/Diego Martin United (all north zone teams), Crowne Trace (central), Jaric Titans (Tobago), Prisons FC (east), Marabella Family Crisis and Giving Back (both south).
Prisons FC replace the initial East Zone representative, FC Santa Rosa, who withdrew due to poor turnout in that age group—as their players focus on CSEC exams.
Fakoory said the Youth Pro League should start in March although there was no schedule just yet.
"The scheduled date is the following Sunday [on 17 March] but it will get pushed back by a week or so," said Fakoory, "because we are trying to give extra time for the clubs who are not registered as yet. It will be one round and then a knockout competition.
"We don't have a sponsor because we have lost Flow but we will go on."
Fakoory, who recently sold the St Ann's Rangers franchise to Terminix, declined the chance to respond to claims that he never owned Rangers in the first place by former Rangers and Strike Squad captain Clayton "JB" Morris.
"I am not going into that," said Fakoory. "That club is registered since 1981 with me as owner. But I don't want to go into a war of words with Clayton [Morris].
"Hopefully Clayton and I will meet on it soon and then we can issue a joint statement."