The one thing that disaster should never be is haha funny. Regrettably, nobody bothered to tell TV6. Or sister OCM station i95.5fm.
On yesterday's 7pm TV news, there was this guy from Greenvale fuming about the inadequacy of the $15,000 grant that Government has offered certified victims of last weekend's floods.
Boy, was he angry!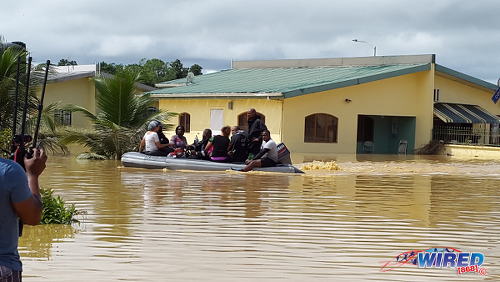 He went so far as to threaten the government with having to "pay later" if they did not pay victims more now. In his mouth, mind you, "pay" did not seem to mean merely "hand over more money" to those citizens who had been badly affected by Nature's excesses on Friday and Saturday. I thought I detected an Ancel Roget-esque connotation in the word, making it political rather than economic.
TV6 must have felt there was something special about the guy as well. They could simply have described him as "displeased" or "angry" or "irate" or some other such familiar word. Too easy, much too easy.
Let us go, the instruction must have gone out, with "disgruntled."
Maybe it was caused by temporary confusion with the $15,000 grant but what appeared on the screen was this: "Disgrantle resident speaks."
Yup, no mistake. "Disgrantle." An a and no d. On a national TV station that expects to be taken seriously.
Ahahahahahahahahahahahahahahahahahahahahahahahahahaaha.
The reporter who filed that story—I did not notice who was responsible for the graphics on the night—was new workhorse Nicholas Lutchmansingh.
"It were not just homes that were affected," he told his audience.
Seriously, TV6?
Ahahahahahahahahahahahahahahahahahahahahahahahahahaaha.
Ait.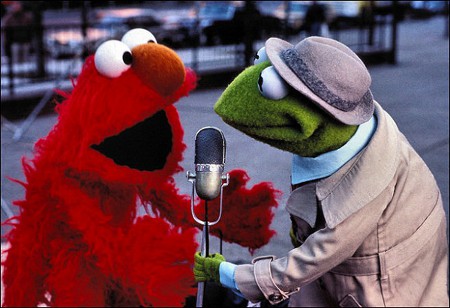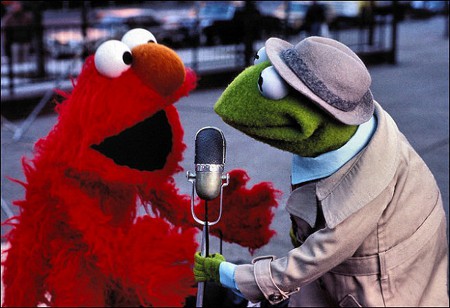 So I heaved a great sigh of relief when Joel Villafana did not butcher anybody's name—the Champions League teams in action on the day were Juventus and Bayern; none were from France or Spain or Eastern Europe. However, it would have been too much to expect him to manage an error-free night. He told us that the second West Indies vs India ODI was on from "4am tomorrow morning." Small ting!
Meantime, over on i95.5fm, Don Lee continues to outdo himself. Reporting on Danish Kaneria's confession that he had not really been as honest as he has long insisted he was, the veteran sports reader told his listeners that the Pakistani leg-spinner had finally admitted that he had "spotfixeded."
Ahahahahahahahahahahahahahahahahahahahahahahahahahaaha.
Alas, the language problems are not restricted to the sport report. Not for the first time, Nicole Romany had strangely put the stress on the second syllable of "Arab" during the 8am news on Thursday (Joel, please note, no need for "morning;" it's what "am" means)
And an hour earlier, she treated presumably incredulous listeners to the 7am news to an anglicisation of the name of one of the famed generals of the Haitian Revolution of whom every secondary school student—with the obvious exception of Ms Romany—has heard.
"Gene Jacuse," is what she made of Dessalines' French first name, Jean-Jacques. Toussaint Louverture must still be making multiple Haitian revolutions in his grave.
Ahahahahahahahahahahahahahahahahahahahahahahahahahaaha.
It reminded me of how some seven years ago the TV6 weekend news reader had made me sit up straight in my couch on the day that former Brazilian football captain Socrates had departed this life.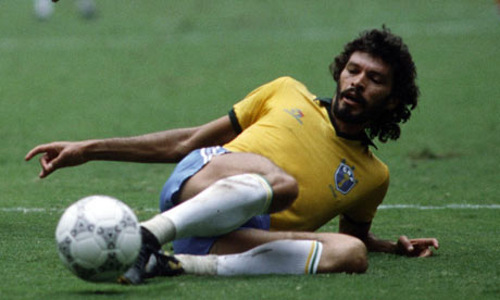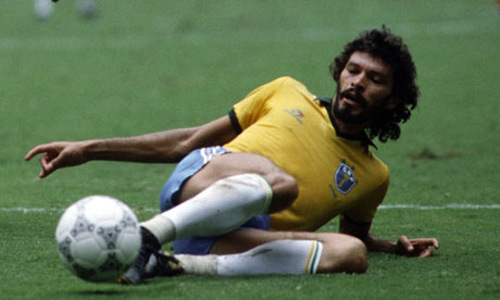 "So crates," she had called him. Maybe she had some special audience to Plato but I could scarce believe my ears.
Ahahahahahahahahahahahahahahahahahahahahahahahahahaaha.
Seriously, though, it really was not a good week for voice and vision media. You'd think that, with an event as unprecedented in scale as this last flooding, they would be in their element; TV6, however, merely managed unprecedented exposure to the elements.
And i95.5 did not distinguish itself either—not, at least, for the right reasons. Dealing today with the continuing worrisome situation in eastern parts, their Sharon Farfan referred to "health concern fears." How that differs from "health concerns" or "health fears" is not clear to me.
And in the aftermath of the flooding on the nation's roads, she reported on Monday morning that "the south-bound lanes of the Highway has reopened."
That is a mistake of the sort that occurs repeatedly on that station, presumably because the texts from which the news are read by the announcer is vetted by a supervisor particularly prone to errors of attraction.
But you'd be surprised at how easy it is to be induced into these errors—did you notice that the preceding paragraph contains two errors of subject-verb agreement?
Let me end with an appeal to my MP, the Minister of Social Development. Dear Minister Crichlow-Coburn, please ask the Prime Minister or Minister Imbert or whoever controls the purse strings as far as disbursement of the $25m flooding allocation is concerned to treat as top priority increasing the current $15,000 grant, maybe to $30,000.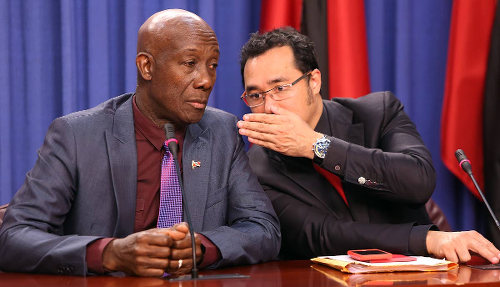 I suspect that nothing less will grantle TV6's currently "disgrantle resident." And I, for one, don't want the PNM, for all its bungling, to have to pay the political price aforementioned disgrantle resident seems certain that, failing that, the red and ready party will have to.
And, Madam Minister, be good enough to also ask Minister of Everything Stuart Young to do the country's literate minority the favour of checking the English dictionary.
He will NOT, I guarantee, find "prioritarise" in it.
Ahahahahahahahahahahahahahahahahahahahahahahahahahaha.