As the homage continues, your pores raise as the senses are met with the incomprehensible but instantly recognisable "Ah be a ya-ya-ya-ya-ya-ya wha-wha-wha."
Who else but Winston Bailey could open a tune with his own blend of words and letters as a melody, to float upon the one he has already created from his music arrangement?
It's the power of the man's gift to the music world that you can sing along to every "whips whap" and answer when he asks "Yuh working? (No!), Yuh joking? (No!)."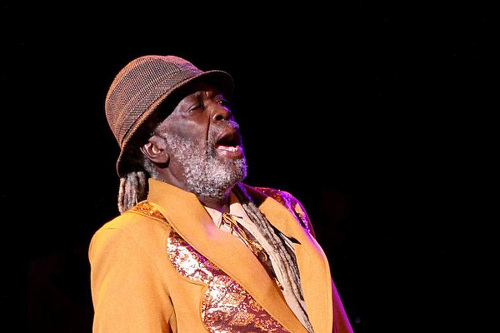 The cliché about the passing of the giants of an art form emphasising the shift in the T&T's musical culture is greatly pronounced with the passing of The Mighty Shadow, for we will never see his like again. But we experienced it first hand, as he took calypso along his journey and, to paraphrase him, "blew our minds with his melodic bass lines." For that, we remain forever grateful.
That trip into the calypso unknown piqued our curiosity from his first appearance: the black-clad imposing figure, covered from head to toe, barely smiling; and best of all, hopping on one spot while delivering his unique brand of music.
Mighty he was indeed. Not for him the expressionism of flailing hands and stalking every inch of the stag. Instead he won over the audience with a less is more approach, something that worked well when the lyrics were so powerful.
When 'Bassman' landed in 1974, calypso had never experienced anything like it. The content—drawn from the deepest folklore of the nation—was hardly espousing the frivolity and abandonment that still serves as the blueprint for Carnival tunes. No, this was dark stuff, ghoulish even; but it was so strong that it pulled you in.
Maybe that was the same experience Shadow had in its composition, prompting him to write: "I doh know how this thing get inside me…"
The skeleton suit, in these pre-special effects days, provided the illusion that Bailey's head was atop his bones, the perfect accompaniment to his breakthrough song and the image that remains embedded in our minds of the Shadow.
Topped by a voice that could trail off smoothly with a signature tremble in one instance, or resemble the bacchanalia of a man in full unfathomable quarrel mode the next—just listen to his introduction in "Roll the Bumbulum"!—his uniqueness was set in stone from the very beginning. That can't be practiced or taught; it was the core of Bailey himself.
If this seems a one-dimensional description of Bailey as the Master of the macabre side of the art form, he soon proved his versatility on his 50 year trajectory through calypso.
He spread that black cape wide open to encompass social commentary, satire, epic length instrumentals and protectionism of artiste's work. And all the while he did it with a thumping bass line—well, he would have to, wouldn't he.
There were of course the ladies that occupy so much space in the sphere of song names; while ticking off that particular box, Bailey introduced us to 'Charlene', 'Janette' amongst others.
His 1983's 'D Hardest' took us on a musical arrangement blending the tamboo bamboo rhythms of yesteryear with modern sampling and possibly the first use of a violin in the genre. At seven and a half minutes, its representative of the best international works that require length for the full effect to take hold. Quite simply, it's genius.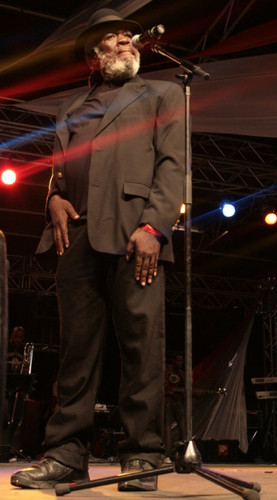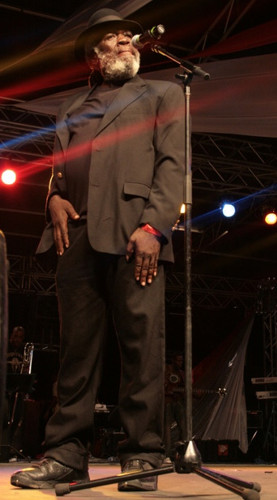 He kept us close to the ground of an evolving culture with hits like 'Stranger' that while humorous, pointed to the frustrations and needs of the people. He could remove the comical aspect and produce a giant of a societal piece that could invoke both concern and guilt as one; no one can turn off the enduring 'Poverty is Hell' once it starts playing.
'Snakes in d Balisier' is a biting, thumping—just listen to that standing bass being plucked away—piece of satire that represents the best traditions of calypso's roots of commentating and attacking authority through the medium.
Similarly, he spoke for an entire global musical community who had little or no control over bootlegging of their works, when the scintillating 'Pirates' described their frustrations to the tune of short, sharp horns over keyboards and bass:
"He says he loves me, and my melody; he didn't say what he love me for, he just love me to suffer."
No entity was spared; his genius was never more prominent when he lyrically assaulted the "soca controllers" with 1988's tour de force 'Tension'. Almost a full minute of music, uniquely Shadow's music, gets you moving before his voice appears in pseudo-angry style, part-preacher, part-dictator, unleashing a tirade of melodic mastery.
With perfect chronology, Bailey takes us through his beginnings with a box guitar in Les Coteaux, Tobago, airs his frustrations about the current soca situation and then magnificently claims his right as one of the kings of T&T's music:
"They know damn well, I am hot like hell, and if they play my tune, I'll hit from June to June."
You want to rise and applaud in unison, for the Mighty Shadow has just rightfully staked his claim!
If he needed to balance things with a sense of joyous abandon, he would roll out a hit like 'Dingolay' and have you responding "Ay, ay, ay." Again, genius.
As the century turned, the debate about soca verses calypso occupied the Carnival landscape, with a changing of the guard taking place. Shadow's answer was 'Stranger', a nod to both worlds with verses steeped in calypso and the chorus ordering you to "wave it" soca style.
His passing cannot stem the flow of incomparable harmonies from his body of work. His departure creates a time of reflection, recognising exactly how great an artiste he was, that he blended—like his melodies—the best musical aspects of both Trinidad and Tobago, drawing upon his time on both islands.
We will not see his like again but because of him the world cannot "forget calypso." The Bass Man lives on. RIP.