"So the logical question is: why don't our governments fix the state enterprise governance system? The answer is partly because it sustains political patronage and corruption, partly because it buys off the trade unions, and partly because of inertia—fixing things that don't appear to be broken simply isn't worth the effort; and if cracks do appear, it is easier to procrastinate and hope something will turn up."
The following column was shared with Wired868 by Dr Terrence Farrell, economist, author and ex-chairman of the Economic Development Advisory Board (EDAB):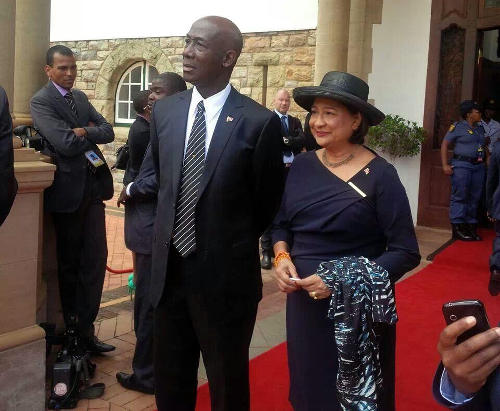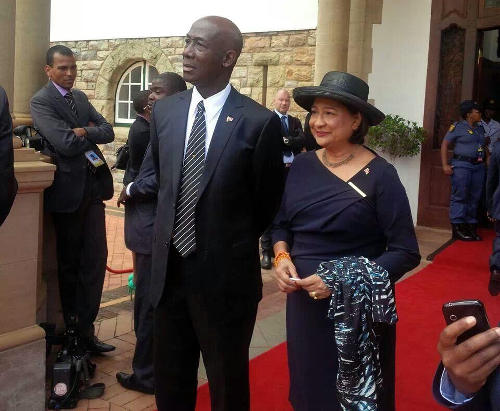 Our reality is that we lurch from crisis to crisis—sea-bridge, Commissioner of Police, earthquake damage, and now Petrotrin—all within a matter of weeks.
Now that Petrotrin, long simmering, has boiled over, the analysts, in both traditional and social media, are out in full force. Raffique Shah, Martin Daly, Ralph Maraj, Mary King and William Lucie-Smith have all weighed in lucidly.
Opposition spokespersons have seized the opportunity to ramajay on the hapless government, although the crisis unfolded partly on their watch. Some analyses and commentary in social media—such as Howard Dottin's and Nicholas Jackman's Facebook posts—have been quite good, even insightful.
With the notable exceptions of Jackman, Lucie-Smith and Daly, few—to use the earthquake analogy—have penetrated to the epicentre and diagnosed the underlying tectonics of the Petrotrin tremors. Like most high magnitude earthquakes, the Petrotrin quake has been long gestating. In fact it is over 25 years in the making.
When, in 1985, the Government acquired the refinery from Texaco to 'save jobs', Trevor Farrell is reported by the New York Times as opining that it would have been cheaper to put every employee on the dole.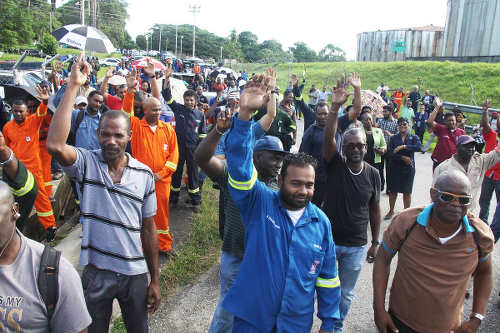 Trevor Boopsingh, an early chairman of Petrotrin, casting back to 1994 and noting the 20 year delay to address the ageing Point Fortin and Pointe a Pierre refineries stated: "The cost of this delay was enormous given that for several years (1982-1994) crude and semi-finished products had been diverted to keep the two refineries going, both carrying large annual operating deficits due to excess labour, insufficient crude supplies and ageing plant and equipment."
There have been plenty of foreshocks which have been ignored or glossed: Trintomar, oil spills, ULSD project, GTL project, Trinmar, farmout and lease operatorship programme. And of course the lurid tales of corruption and mismanagement detailed by Camini Marajh in the Express.
Petrotrin, with its billion dollar turnover, has long been a trough from which many, suppliers and contractors, workers, managers and directors, have fed greedily.
So why did it take so long for the situation to come to this pass?
We could ask the same question of the closure of Caroni and the sugar industry which took even longer. We could ask why it took ten years at least for the sea-bridge to collapse, or 30 years for BWIA to collapse the first time, and another 15 years for it to collapse a second time?
All roads lead back to the fact that these are state enterprises operating within a deeply flawed governance system which can produce only failure.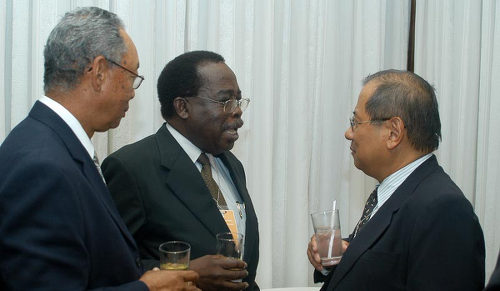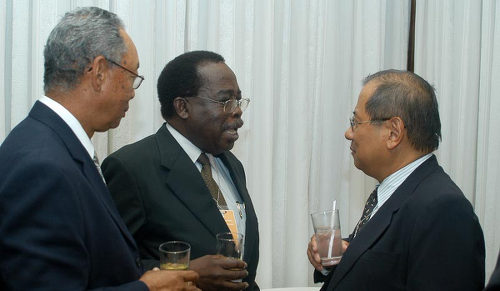 Sometimes the failures are mildly distressing, like EFCL, or risible like National Self Help Commission. Some like EMBD and Sport Company reek of the stench of corruption. Others, like Caroni and Petrotrin, are catastrophic!
All have their roots in state enterprise governance driven by political and not by economic or business imperatives.
The real function of these state entities is not to produce an efficient service but to distribute the rents from the energy sector. The depth of the crisis of these state entities is usually invisible to the average citizen, and I daresay even to the Government of the day.
The mostly fictional data, macroeconomic and financial, which support the annual budget do more to obfuscate and conceal than to lay bare the true extent of the problems in these state entities.
Given the ease with which they may be thrown under the bus, there is also a strong incentive for the boards and management of these entities to conceal or minimise the problems, until "water more than flour", by which time the situation is irretrievable by ordinary means.
One might well ask: Haven't we been warned about the pernicious effects of poor state enterprise governance?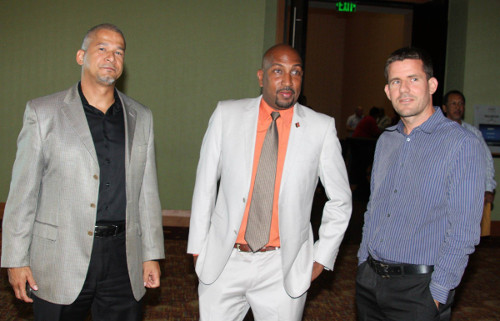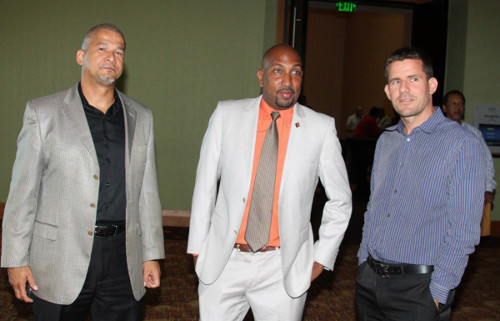 We certainly have! There was the Bobb Committee in 1985, the Rampersad Committee in 1990, and I led a committee which produced a report in 2016, since buried.
All of these reports pointed out that the system of governance of state enterprises produces corruption and failure. And our trade unions love state enterprises. It allows them to suck at the teats while retaining the ability to blame management or the government when things go wrong.
It's no surprise that the OWTU will not buy the refinery, even if they were to get it for a dollar! And those others who rue the closure of Caroni Limited should take their own money, not taxpayers' money, and invest in sugar!
So the logical question is: why don't our governments fix the state enterprise governance system? The answer is partly because it sustains political patronage and corruption, partly because it buys off the trade unions, and partly because of inertia—fixing things that don't appear to be broken simply isn't worth the effort; and if cracks do appear, it is easier to procrastinate and hope something will turn up.
So while we wring our hands and lament the job losses and the huge debts piled up by Petrotrin, and, far too late, try to see if there is some clever or magical way to avert the inevitable, let some of us at least spare a thought for the other subsurface tectonic forces which can and will visit further catastrophe upon us unless we stop being un-responsible and act proactively and sensibly.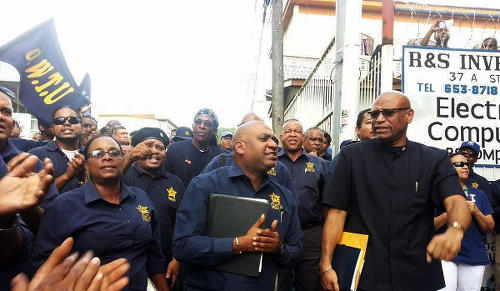 Consider WASA! This particular can has been kicked down the road repeatedly.  The water distribution system is a complete shambles—forget 'Water for all by the year 2000' and forget the Beetham Wastewater project; sewerage likewise.
Years ago, it was estimated that to fix the water distribution infrastructure alone would cost almost $30 billion. Who knows what the estimate now is. And there has been no increase in water rates for years.
Consider TTEC, also in need of an increase in tariffs to address its persistent deficits and its ageing system of substations and overhead lines.
Consider PTSC, without an adequate fleet, without a public transportation plan managed by a Transport Authority, and where illegal PH 'taxis' operate with impunity.
Consider the management and disposal of physical waste and the festering sore that is the Beetham landfill.
Our unwillingness to deal with facts and data, to heed professional advice, and to take hard decisions is a cultural affliction. We cheerfully put an infant school bench or a handy tree branch over a gaping manhole in a city road and move on; and just as cheerfully, in the face of a collapsed seabridge, driven by pure political expediency, buy a boat that we think might work and press it into service.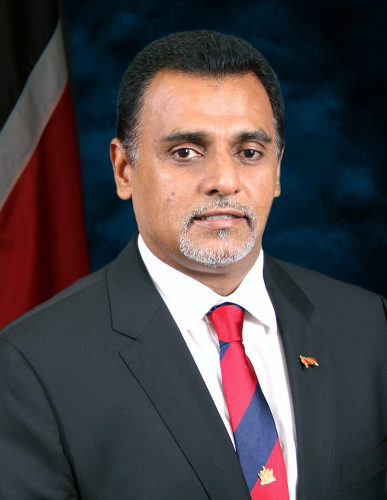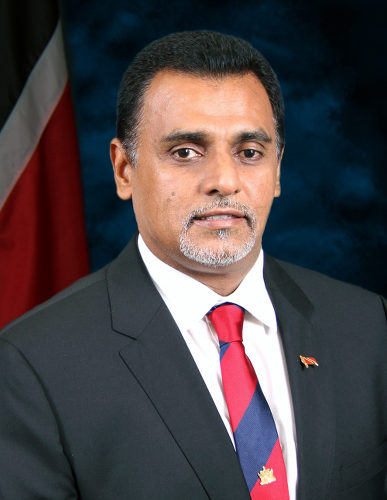 We insist on the continued manufacture of buggy whips in an age of motor cars because we have to 'save the jobs' of the workers who are really really good at making those buggy whips! But as I have consistently maintained, economics will always trump politics. It may take years or even decades, but political machinations will be subducted under the inexorable pressure of economic laws.
Even rich countries cannot swim against the tide of technological and economic progress. There always comes a point where the can can no longer be kicked down the road.
The crisis may eventually be confronted with the ritual 'address to the nation' which portrays necessity as heroism, fearlessness, or even brilliance. But no one is counting the economic cost of the wasted resources, the hidden costs to the country which have been incurred by years of trying to sustain the unsustainable, or of failing to address poor management, or failing to implement proper standards of performance in state entities.
Those losses can never be recovered. And that is why we are so much poorer, so much less productive and efficient and innovative, and have achieved so much less than our promise and potential as a people.
Oblivious to the unseen economic losses, in the face of the high costs of procrastination and poor decision-making, we say: 'Trinidad nice; Trinidad is a paradise!' 'We like it so!' 'Things bad, but they could be much worse'.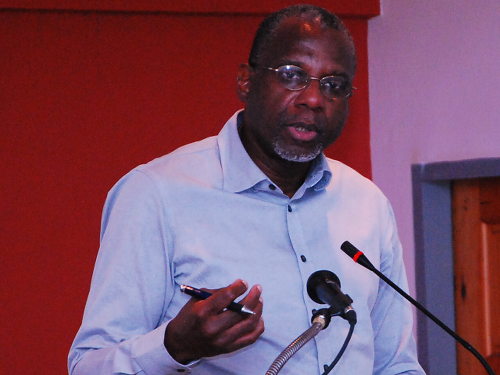 Despite the bravaydanger deep down ordinary Trinis are deeply concerned by what the collapse of Petrotrin portends.
Our President has rightly enjoined us to have boundless faith in our destiny. We should. But we must surely first eliminate our seemingly boundless capacity for self-delusion, lest we inhabit a fool's paradise.
We must eschew un-responsibility and take responsibility for the future of our nation.