The Trinidad and Tobago Women's National Senior Team took a significant step towards the 2018 Concacaf Championship this evening with a 3-2 win over Cuba in the Caribbean Championship at the National Stadium in Kingston, Jamaica.
Jamaicans refer to the venue as "The Office" and Kayla Taylor definitely meant business as her hattrick powered the defending champions to an opening day win.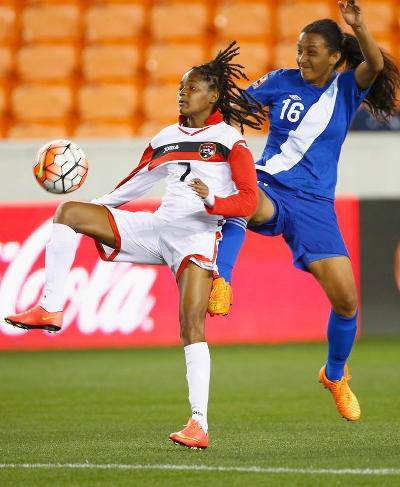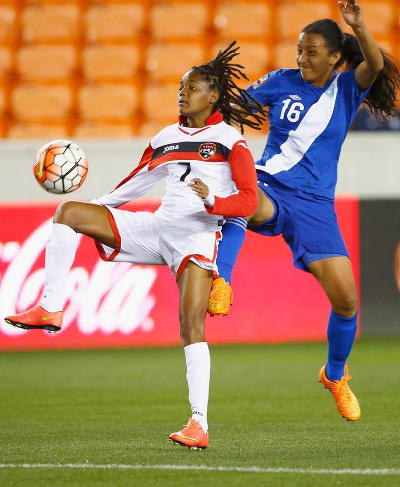 Three from the five participants in Kingston will advance to the Concacaf stage and just one more win might be enough for Trinidad and Tobago to progress. The Women Soca Warriors face Antigua and Barbuda, Jamaica and Bermuda next.
Trinidad and Tobago might need to improve if they are to retain their title though, as they were forced to huff and puff against a Cuban outfit that looked to be the more fluent team for long stretches today.
[dfp-ad]
Current caretaker coach Anton Corneal, the TTFA technical director, is the women's third coach in roughly 13 months and barely had two weeks with the squad before today. It showed at times. But the Women Warriors had too much individual quality and experience for a talented Cuba team.

At the back, central defender Arin King was as single-minded as ever while goalkeeper Kimika Forbes made a few key saves. But the US-based Taylor made the difference upfront with her clever movement and composed finishing.
"Kayla's three goals came at vital points in the match for us," Corneal told the TTFA Media. "When we went 3-1 up it gave us a bit of breathing space but Cuba made it into a match and we were able to keep our composure and come away with the victory."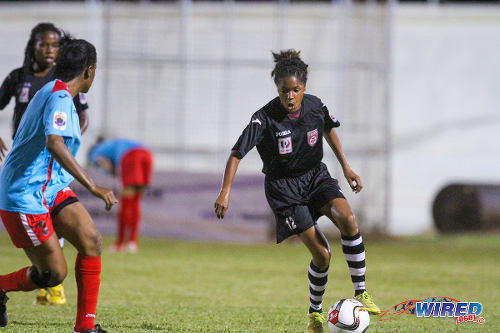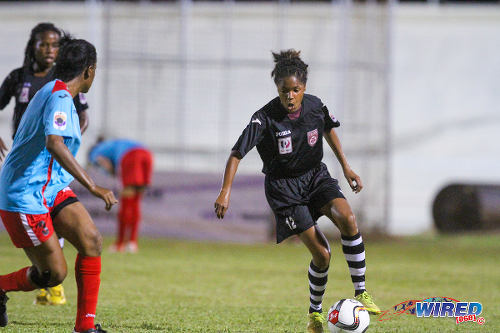 Taylor put Trinidad and Tobago ahead in the 20th minute, after good approach work from King. And, although Yennifer Ramos equalised for Cuba inside of two minutes, the twinkle-toed attacker put the Caribbean champs back out front with well taken items again in the 50th and 56th minutes.
For about 25 minutes in the second half, Taylor was unplayable. In that spell, she was just wide with a stooping header off a cross from substitute Liana Hinds, denied by the brave Cuban goalkeeper after a slipped pass by skipper Tasha St Louis and hit woefully wide after being played clean through the opposing defence by Karyn Forbes.
Cuba did get a late lifeline in the 82nd minute, as substitute Melissa Baynes was slow to respond to a pass from a teammate and the Spanish-speaking islanders dashed straight up to the other end to pull a goal back.
It was all Cuba could muster, though, as they fell 3-2.
Trinidad and Tobago have a bye on Monday—when the other four nations will be in action—before they tackle Antigua and Barbuda on Wednesday 29 August. By then, gifted Norway-based attacker Kennya "Yaya" Cordner, veteran defender Lauryn Hutchinson and utility player Naomie Guerra would have joined the squad in Jamaica.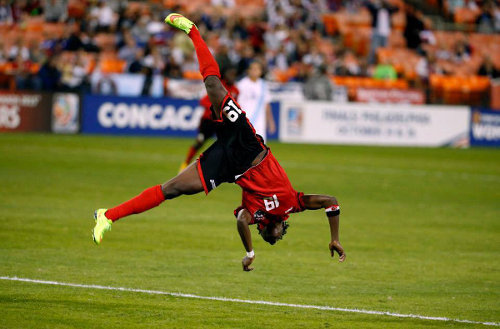 Corneal would be relieved. From his 15 players in Jamaica at present, Rhea Belgrave and Ayanna Russell are both carrying injuries—Belgrave was initially ruled out of the tournament altogether. And Hutchinson, who joins the squad on Monday, has only just returned from a serious ACL injury.
It made Corneal's decision to overlook outspoken former captain and midfield ace Maylee Attin-Johnson and veteran winger Ahkeela Mollon all the more confusing. The current coach said he did not consider either player since neither contacted him to express interest—rather than take the opposite approach of inviting them to join his squad.
Without talented young wingers Kedie Johnson and Shanelle Arjoon, Women Warriors supporters will hope that a front three of Cordner, Taylor and St Louis would prove to be too much for the likes of Bermuda and Antigua and Barbuda.
Corneal was happy to start with three points today, while he would reasonably expect the squad to improve with more time to adjust to his methods.
"It was a much needed victory for us and I give credit for the way we were able to go into the game and see it through until the end," said Corneal. "I thought there were some positive areas for us but Cuba never laid down and allowed us to pull away.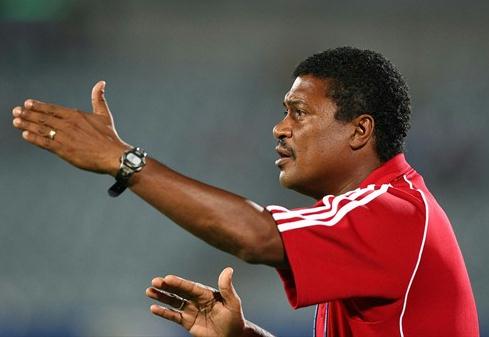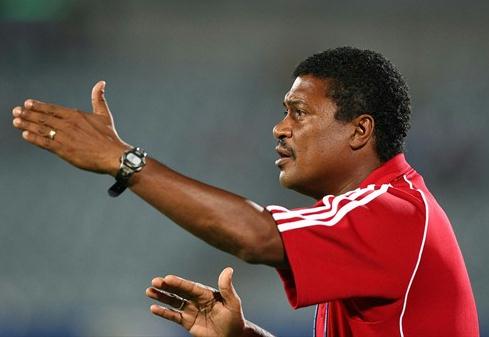 "[…] Now we'll review our performance today, get back to the training pitch and prepare for our next match against Antigua on Wednesday."
It would be some accomplishment if Corneal can lead to his team to the title, despite the handicaps.
(Team)
Trinidad and Tobago: 1.Kimika Forbes (GK); 8.Patrice Superville, 5.Arin King, 3.Jenelle Cunningham, 13.Natisha John (15.Melissa Baynes 70); 14.Karyn Forbes; 16.Aaliyah Prince (9.Liana Hinds 70), 10.Tasha St Louis (captain), 11.Janine Francois, 6.Natasha St Louis (7.Jonelle Cato 54), 12.Kayla Taylor.
Unused substitutes: 20.Saundra Baron (GK), 4.Rhea Belgrave, 2.Ayana Russell.
Unavailable: Kennya Cordner, Naomie Guerra, Lauryn Hutchinson.
Coach: Anton Corneal.