Trinidad and Tobago Football Association (TTFA) president David John-Williams and his vice-presidents, Joanne Salazar and Ewing Davis, have done enough damage to the local game and should pack their bags and leave immediately.
This was the verdict of TTFA board member and Trinidad and Tobago Super League (TTSL) president Keith Look Loy, as pressure continues to pile on the controversially John-Williams.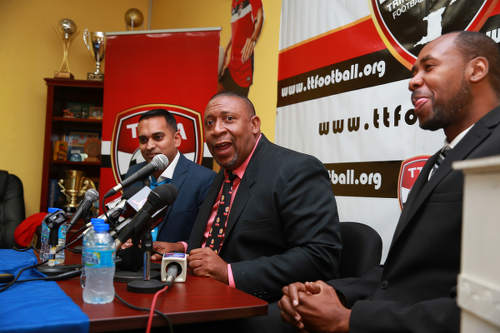 "Collectively, these three TTFA officials have presided over, indeed engineered, the calamitous deterioration of our football," said Look Loy, in a press statement issued this evening.
Look Loy's release followed close on the heels of a damning—and probably unprecedented—statement by United States Chargé d'Affaires John McIntyre, which called John-Williams' integrity into question.
John-Williams blamed the US Embassy for the Women's National Under-15 Team's failure to get to Florida for the ongoing Concacaf tournament, although more than a dozen Caribbean nations did get their visas sorted out in time while the TTFA requested close to 30 visas in barely three working days.

[dfp-ad]
John-Williams' comments brought a furious response from the high-ranking US official.
"Why we have chosen to respond is because your failure to plan is [affecting] promising football (soccer) players from Trinidad and Tobago, who we would welcome playing in the USA," stated McIntyre. "In addition, your comments can adversely affect our ongoing efforts to grow our sports diplomacy programs here in T and T.
"I will be blunt. Mr John-Williams and the TTFA just flat out dropped the ball on the visa process. Our Embassy for MONTHS noted that individuals and groups should plan well in advance for any trips to the USA…"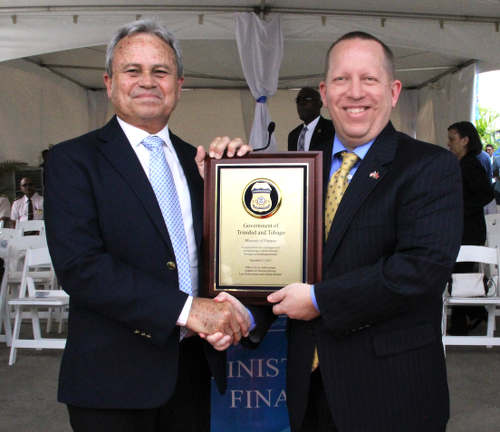 Trinidad and Tobago is believed to be the only Caribbean team which failed to get visas to the United States for the ongoing Concacaf teams, with more than a dozen regional nations in Florida—including islands like St Kitts and Nevis and Grenada, which do not have embassies on their island and travel to Barbados to have their applications processed.
John-Williams subsequently told the Trinidad Newsday that the US Chargé d'Affaires had told an "outright lie" on him and vowed to prove his case with a subsequent release. The TTFA president said he would demand an apology from the US Embassy.
Trinidad and Tobago's Women's National Under-15 Teams have found life especially difficult under John-Williams, if the results are any guide.
In 2014, during the term of the previous administration, the U-15 women finished as Concacaf  bronze medalists—and narrowly missed a place in the Concacaf final after a 1-0 semifinal loss to Canada. However, in 2016—roughly seven months after John-Williams was elected—they conceded 38 goals in four matches while scoring just four; and were infamously hammered 22-0 by the United States and 11-0 by Mexico.
This year, the TTFA failed to even get the U-15 ladies on a plane to their Concacaf appointment.
In total, only of four national teams under the current administration have successfully navigated the Caribbean qualifying series, which Trinidad and Tobago traditionally breezed through.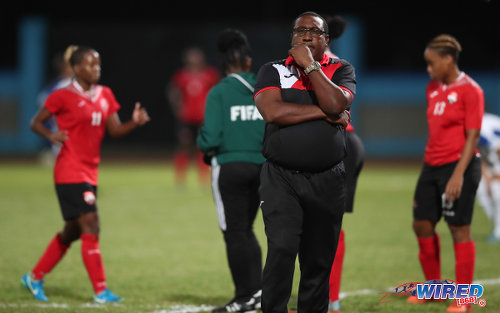 And, on Wednesday, national women's coach Jamaal Shabazz quit his post after successive failures at under-17 and under-20 level and amidst a backdrop of discontent within the senior squad.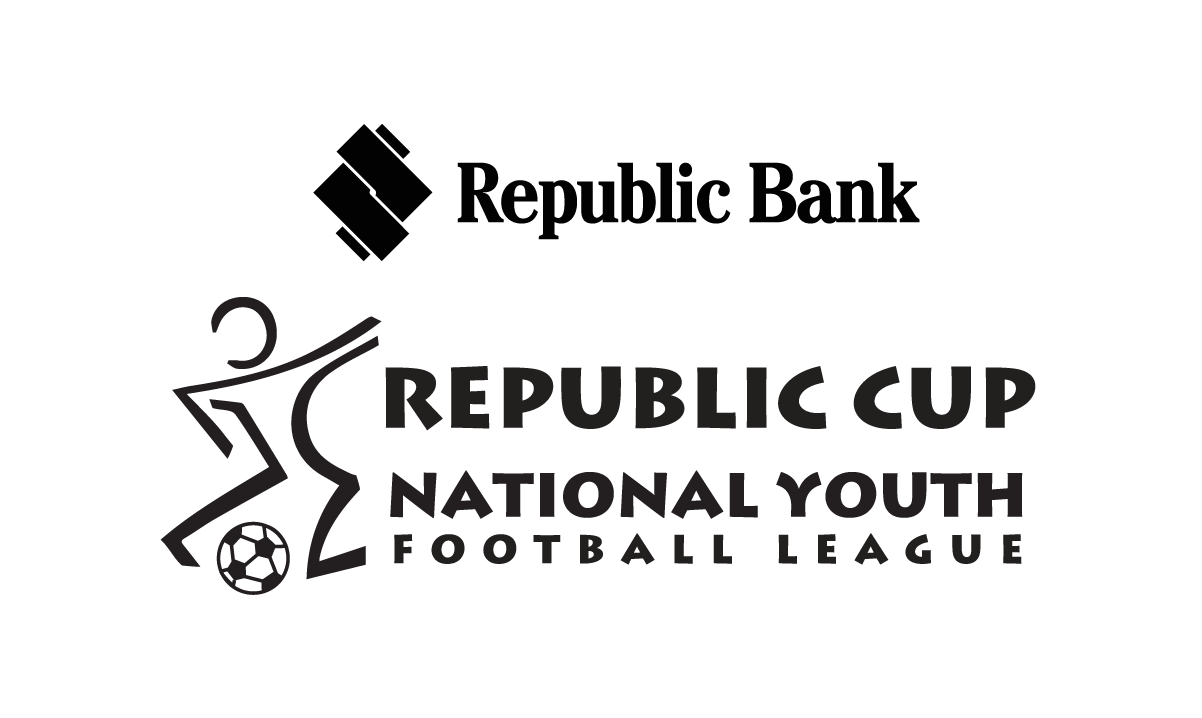 No less pertinent than the Soca Warriors' poor performances on the field and the diplomatic furore with the US Embassy has been John-Williams' failure to make financial documents—and, in particular, information related to the TTFA's US$2.25 million Home of Football project—available to stakeholders.
Look Loy first asked John-Williams and TTFA general secretary Justin Latapy-George to release certain specific information on 26 December 2017. This call was subsequently supported by Northern Football Association (NFA) president Anthony Harford, Central Football Association (CFA) general secretary Clynt Taylor, Veteran Footballers Foundation of Trinidad and Tobago (VFFOTT) president Selby Browne and board members Collin Partap (CFA) and Sharon Warrick (WoLF).
John-Williams is mandated by the TTFA constitution to make such information available to all football members, within 10 days of a general meeting.
However, eight months and multiple general meetings later, John-Williams has still not made the information available—even at the risk of another court case for the local football body.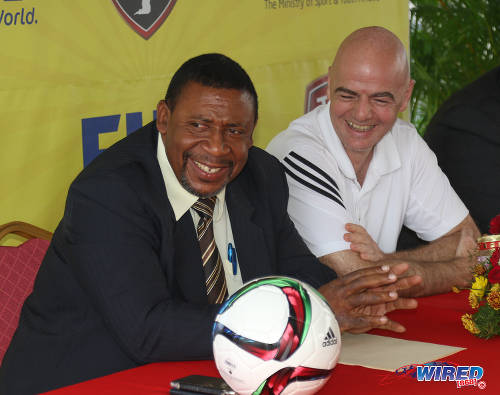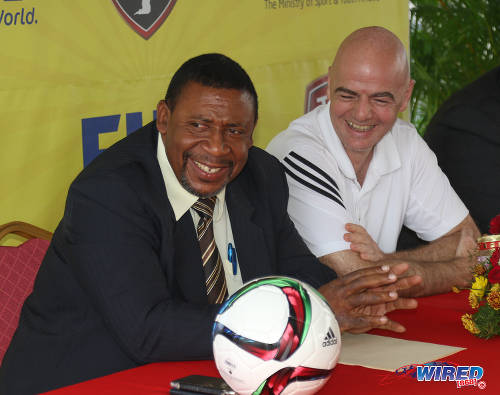 After Look Loy retained attorneys Matthew Gayle, Dr Emir Crowne and Sheriza Khan to press for transparency, TTFA attorney Annand Misir responded, on 30 July, to say that the documents would be ready after 10 August.
"I am instructed to reiterate the invitation to your client that he proposes dates after the 10 August 2018 (at his convenience) when this process can be undertaken," stated Misir.
Misir, John-Williams and Latapy-George did not explain why the financial documents were not immediately available for inspection. And three attempts by Look Loy's counsel to set a date to view the Home of Football documents and other relevant contracts—including a secret deal with radio station, I95.5FM—went unanswered.
"Unfortunately I have not had even acknowledgement from you on this issue," stated Gayle, in an email to John-Williams' attorney today. "[Look Loy] has indicated his availability, which is essentially at your client's convenience—most recently by way of my letter of the 4 August 2018 and email of the 8 August 2018—to which you are yet to respond.
"My client has been ready and willing to make the necessary arrangements to be able to access the documents and information sought and he continues to be. Most regrettably, your client's non-response leaves mine with very little choice as to the way forward in this matter."
Look Loy insists that John-Williams, who was elected in November 2015 and has another year to serve, should leave now.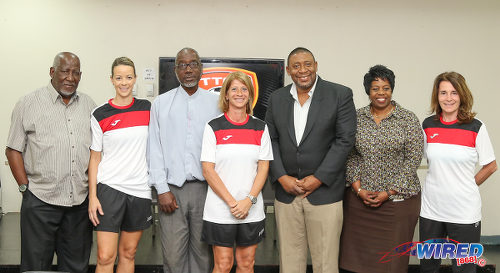 (Look Loy statement)
Members of the media:
I hereby and now issue a public call for the resignation of TTFA President David John-Williams. I also call for the resignation of TTFA Vice-Presidents Ewing Davis and Joanne Salazar.
Collectively, these three TTFA officials have presided over—indeed engineered—the calamitous deterioration of our football.
Since the advent of John-Williams and his officers in office in 29 November 2015, TTFA has been buffeted by:
Unilateral decision-making by the President—"one-manism"—with no consultation of, and/or agreement by, the TTFA Board of Directors, for example contracts supposedly awarded in the "Home of Football" project, purchase of service from radio I95.5FM;
Steady deterioration of TTFA's national teams' programme—we no longer win in the international arena and are no longer a force, even in CFU;
Cronyism in the appointment of national teams/programmes technical and administrative staff—essentially they are almost all associated (past or present) with W Connection FC;
Mismanagement of TTFA's finances—witness the debacle of the 2016 audit, the ongoing inability to pay staff and players and to maintain programmes;
Frivolous accumulation of law suits and the various expenses associated with same, for example Carolina Morace, Sheldon Phillips, Stephen Hart, etc—due to poor management and illegal actions;
Lack of transparency in administrative and financial matters—legitimate requests for information from members almost invariably go unanswered, for example the ongoing failure to present documents from the works on the "Home of Football";
Deterioration of league football—from TTPL to the regions—and an absence of appropriate guidance and support from TTFA, for example the TTPL reels form crisis to crisis, ECFU has not operated a competition since 2016;
International shame brought upon our country by the attempt to blame the US embassy for the debacle of our women's U-15 team being withdrawn from the Concacaf tournament, due to TTFA's failure to secure US visas, and the Embassy's denial of such claims.
Editor's Note: David John-Williams' third vice-president, Allan Warner, distanced himself from the football body since August 2016 after criticising the TTFA president's "one-man governance style" and has not attended local football meetings ever since.