Trinidad and Tobago Football Association (TTFA) director of football, Muhammad Isa, is warded at the San Fernando General Hospital's Intensive Care Unit (ICU), after being admitted to the facility over the weekend.
A release from the TTFA Media revealed that Isa suffered from "stomach complications".
Isa's daughter, Althea Reefer, said the veteran football official's health is improving slowly but asked well-wishers to continue lifting him up in prayer.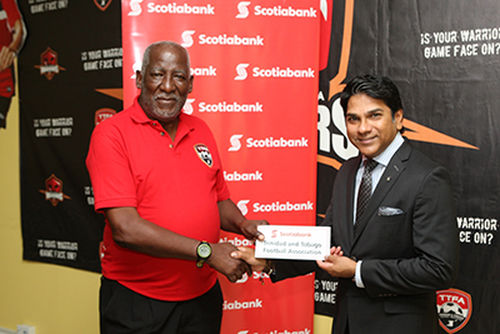 "He is progressing and is more alert at the moment," said Reefer. "We will like to thank everyone for their support, calls and prayers at this time. Please continue praying for him. We will continue to keep everyone updated."
Isa is the current technical director at Pro League team, Club Sando, while he is a former Police FC and St Benedict's College head coach. At international level, he coached at almost every youth and senior team level—often in difficult circumstances, as one of the preferred stand-ins during the Jack Warner-led administration.
Isa worked as assistant to technical directors Anton Corneal and Kendall Walkes during the Raymond Tim Kee era before receiving the head job in one of current TTFA president David John-Williams' first hirings.
His role was not without controversy, as—without a functioning technical department—Isa's alleged say so was used as justification for the TTFA's appointments of Brian Williams, Jamaal Shabazz and Stuart Charles-Fevrier to their respective coaching posts.
The local football body vowed to: "offer support in whatever way possible and remains hopeful of a full recovery for our longstanding colleague and friend."