Former Jamaican Olympian Grace Jackson is not against the idea of legalising doping in track and field. Insisting that she is not an advocate for drug usage in the sport, she, nevertheless, floated the idea that the World Anti-doping Agency (WADA) might work with the global governing bodies to achieve a relaxation of the current tight laws.
And she proposed that the International Amateur Athletic Federation (IAAF) and the International Olympic Committee (IOC) might be made to consider at least greater leniency as far as their drug policies are concerned.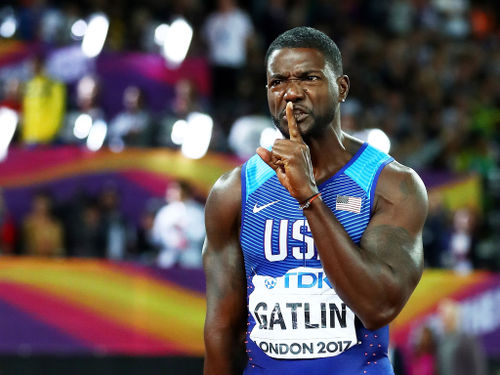 Earlier, discussing "Autonomy, good governance and State intervention in sports," former West Indies players Deryck Murray and Dinanath Ramnarine seemed to feel that organisations in general needed to enjoy some degree of autonomy. But, as is clear from the current state of West Indies cricket, without checks and balances, it is possible that those in charge will run the organisation into the ground.
The UWI's inaugural Sports Law workshop—Lex Sportiva: Beyond the game, hosted at the Queen's Park Oval yesterday came mere weeks after a ball-tampering scandal in the Third Test overshadowed performances in the just-concluded series between South Africa and Australia. However, the four panellists did not focus on sandpaper, trousers and leather balls but on WADA's overly stringent guidelines and policies.
Speaking on the topic, "Doping and Cheating: Everywhere or Nowhere," Jackson, a silver medallist in the women's 200m event at the 1988 Olympics, told her audience that the prohibited drugs watch list was too complex for athletes to understand, thus opening the door to innocent drug violations.

"WADA must make the list [easier] for athletes to understand," she insisted. "You [the fans] want to see great performances, you want to see great results. You don't want to see slow times and you don't want to see low jumps."
Casting her mind back to when she competed in the 1980s, Jackson recalled quite a few of her European counterparts who were involved in doping. And in her view, those athletes wanted to compete at their best and paid no heed to the possible consequences of doping on their bodies or on their lives after track and field.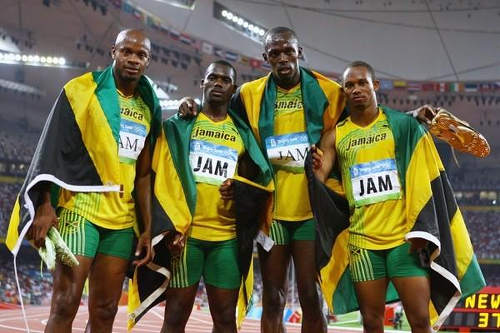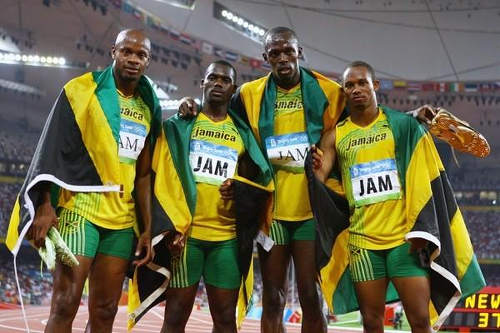 Jackson apart, the four-member panel comprised Stefan Fabien, Dr Jason Haynes and J Tyrone Marcus and the gathering included representatives of the Ministry of Sport and Youth Affairs (MoSYA), the Sport Company of Trinidad and Tobago (SPORTT), the TT Pro League and the West Indies Players' Association (WIPA). Also present was National Association of Athletics Administrations of Trinidad and Tobago (NAAATT) Chief Administrative Officer Kabir Hosein, who echoed the sentiments of Jackson—the current Director of Sport and Head of the Academy for Sport and Physical Education at The UWI in St Augustine.
Referring to the banned substance list, Hosein joked to Wired868 that "you probably have to be a scientist or chemist to understand it," which is why "it needs to be simplified for athletes."
"If an athlete has a minor ailment like a headache, runny nose and so on," he said, "they should know that they could run in a pharmacy and buy this particular drug and not be faced with any particular challenges."
But if the various governing bodies for athletics do come together and decide on greater leniency as regards doping policies, where will they draw the line? Might that create a situation where the country which produces the best drugs would as a result spawn the best-performing athletes, a possibility suggested by one contributor from the floor?
Hosein acknowledged that it was a delicate situation which offered no easy fix and he commended the IAAF and IOC for at least trying to include athletes in the decision making process regarding drug policies.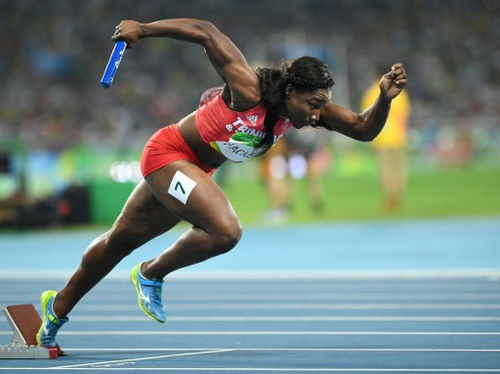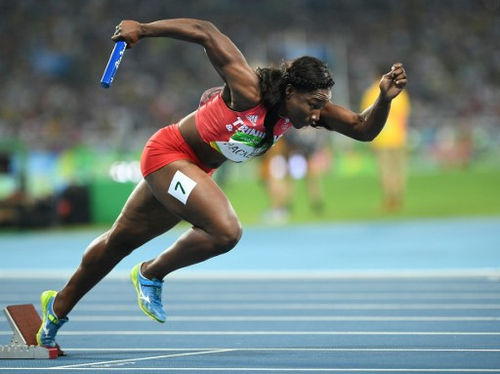 "There's an athlete commission for the IOC and there's also one within the IAAF," Hosein said. "And if I'm not mistaken, that's a major concern raised by athletes."
Warning that it was not within his competence to suggest the process by which the list might be changed, he stressed that "it needs to be simplified for an athlete's understanding."
As an example of how WADA's complex prohibited drugs list can hamper athletes in the middle of competition, Hosein cited last year's World Championships in London, where 2018 Commonwealth 100m gold medallist Michelle-Lee Ahye was one of several athletes who withdrew from competition owing to food poisoning. Jamaica's Elaine Thompson and Botswana's Isaac Makwala were two of the high-profile athletes also forced to withdraw, Makwala thus missing out on a chance to challenge 400m world record holder Wayde Van Niekerk in the one-lap finale.
Hosein explained that the athletes simply did not know what medication would have been safe to use.
"The food did not agree with them," Hosein said, "but […] they weren't certain if they could simply take something for the upset stomach. They would have had to go the village doctor and it could have been an onerous process which could throw their game off."
Fabien reminded the audience why WADA, whose vision statement reads, "A world where all athletes can compete in a doping-free sporting environment," was established in the first place.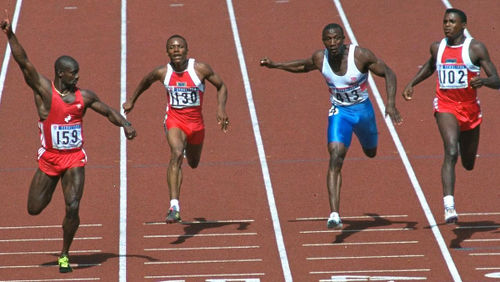 "WADA is there for a reason," he said. "There must be a balance; it's a necessary evil for the better of the sport."
The need for more robust and stringent policies on drug use was first realised at the 1983 Pan Am Games in Venezuela, where several athletes tested positive for banned substances and at least a dozen American athletes evaded the drug testing carried out by Dr Manfred Donike.
Eyebrows were raised further five years later at the Seoul Olympic Games, where Ben Johnson crossed the line first in the Men's 100m, subsequently dubbed the "dirtiest race in history," but was stripped of his gold medal for having used the anabolic steroid, stanozolol. Of the eight athletes who competed in that infamous race, only the bronze medallist, America's Calvin Smith, and Brazil's Robson da Silva have not faced drug allegations or charges in their athletic lives.
In the 1998 Tour de France, the Festina scandal erupted and it was eventually revealed by the French Senate that the top three riders, Marco Pantani, Jan Ullrich and Bobby Julich, were all at the time using the banned blood booster erythropoietin (EPO).
WADA was formed the very next year in 1999.
"Every rule that's in place," Fabien suggested, "is there because someone would have violated some freedom before."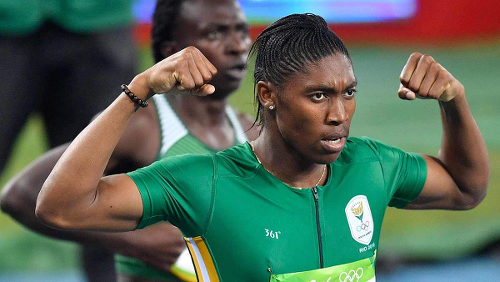 Dr Haynes, the current Senior Legal Officer at the British High Commission in Barbados, questioned WADA's invasive anti-doping measures and pointed out that WADA's whereabouts ruling can conceivably be deemed a breach of privacy; it stipulates that athletes must account for their location at least one hour for each day of the year so as to allow for the possibility of random drug testing.
"We don't even hold politicians to such high standards," Haynes noted.
Hosein concurred. And the NAAATT representative delved deeper into the human rights aspect, referencing South Africa's champion middle-distance runner, Caster Semenya.
"Caster Semenya, from all appearances, was born with a high level of testosterone," Hosein said. "And I could only imagine the trauma she would have gone through due to no fault of hers."
In a competition setting, both females and males have to produce urine samples in full view of an official, Hosein noted, adding that "I have some objections but I understand somewhat that in the past samples were tampered with."
Referencing the example of Andre Russell, the West Indian cricketer who missed three consecutive drug tests in the space of a year, was as a result deemed to have failed a drug test and, despite pleading his innocence, was subsequently banned.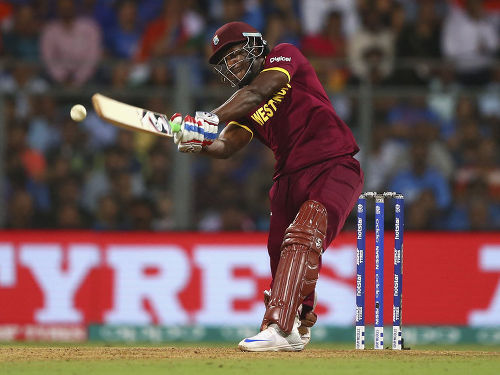 Fabien, a Results Management Member of the Caribbean Regional Anti-Doping Organization (RADO), asked the audience whether any athlete who has an anti-doping violation recorded against him or her should be considered a drug cheat.
Does the hard-hitting Jamaican fall in the same bracket as athletes such as Lance Armstrong, Nesta Carter, Justin Gatlin, Marion Jones, Carl Lewis or the aforementioned Johnson who either were banned, stripped of medals or had tested positive for prohibited substances?
Marcus, who serves as the Senior Legal Officer at the Ministry of Sport and Youth Affairs (MoSYA) and is currently co-authoring with Haynes a book entitled Commonwealth Caribbean Sports Law, opined that, because the society is ultimately an unforgiving one, it goes against the grain of Caribbean culture to engage in cheating or doping. And he underlined the importance of education if athletes are not to breach WADA's rules inadvertently.
In 2016, he noted, tennis star Maria Sharapova was handed a two-year ban—subsequently reduced to 15 months on appeal to the Court of Arbitration for Sport—for using the banned drug meldonium.
Sharapova claimed to have been using meldonium, a heart disease drug, since 2006 and was unaware that it had become a banned substance on 1 January, 2016.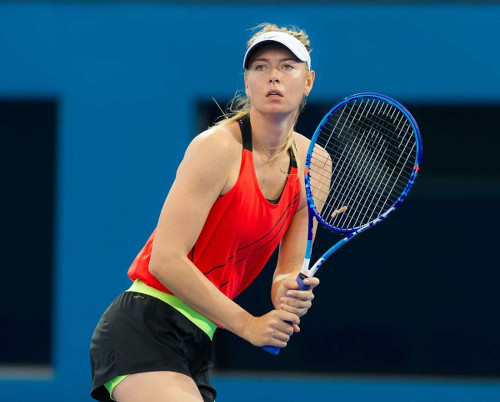 WADA would have advised of the addition of meldonium to the prohibited list months earlier.
"When Sharapova tested positive in 2016, she had no excuse," he declared. "Culture and education are very important in a Caribbean context."
Russell's name re-surfaced later on but neither in the drug context nor because he was back to his belligerent best, having smashed 11 sixes in an unbeaten 36-ball knock of 88 against Dwayne Bravo's Chennai Super Kings in the Indian Premier League (IPL).
But the question arose as to whether players such as Bravo and Russell, as well as their fellow IPL stars Sunil Narine and Keiron Pollard, would be selected for next year's ICC Cricket World Cup.
Murray, a former Trinidad and Tobago Cricket Board (TTCB) president, and Ramnarine, a former WIPA president and current Chairman of SPORTT, were members of a panel which reached a consensus that sporting bodies must have a level of autonomy to run their show.
However, the panellists agreed, the current state of West Indies cricket demonstrates that these sporting organisations must not be allowed to run affairs as they please because they may do so to the perceived detriment of the sport.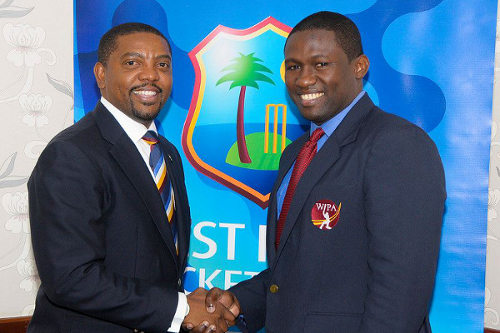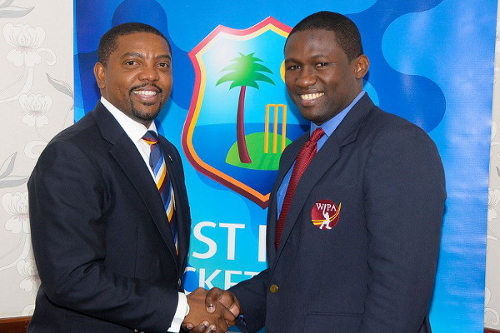 The West Indies administrative ball remains firmly in the hands of Cricket West Indies (CWI) President Dave Cameron and his Executive. But some are worried about whether the President has any sandpaper up his sleeves or, like Australia's Cameron Bancroft, elsewhere on his person.