Former T&T National Youth and Senior Team midfielder Jean-Luc Rochford could hardly put his relief into words yesterday after successfully undergoing surgery at the San Fernando General Hospital (SFGH). The procedure was intended to repair an ACL injury to his left knee that has had him sidelined for over 19 months.
"I don't know how to feel," a drowsy but relieved Rochford told Wired868 soon after his surgery. "I'm happy, overjoyed!
"I'd like to thank Dr Ian Persad and his team, "the staff at San Fernando General, the Ministry of Health and everyone that reached out to me."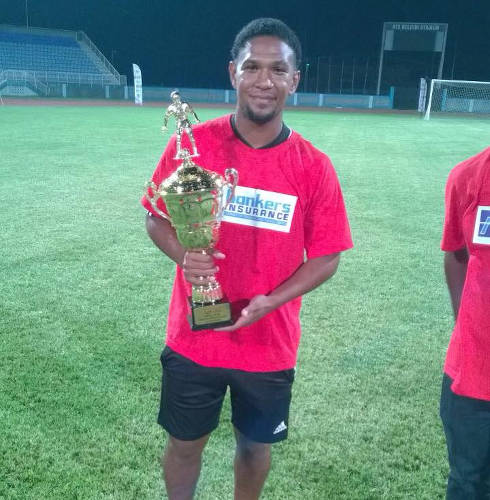 While bidding to earn a contract with Pro League outfit North East Stars for the 2016/17 season, the Arima native picked up the career-threatening injury which put his life on hold for almost two years. During a pre-season training session on 12 August 2016, Rochford stepped in a hole at the Larry Gomes Stadium training field and twisted his knee.
Rochford had earlier confided to Wired868 that "This is the worst thing to ever happen to me." He was referring largely to the fact that the organisations to whom he had turned for help—from North East Stars to the TTFA to the Ministry of Sport—had all failed to provide the support he felt he should have got during his lengthy ordeal.

Having served his country with distinction in the junior ranks and at two Youth World Cups, the 27-year-old believed that he would readily be granted at least a letter of recommendation to have priority surgery at a public health facility. His pleas, however, fell on deaf ears.
But, despite the long wait, help finally arrived.
One month ago, an intervention by former national senior team doctor Dr Terrence Babwah put Rochford in touch with personnel at the SFGH.
Confirming, prior to Wednesday's surgery that the SFGH was "pushing through," an eager Rochford refused to get ahead of himself.
"Feeling right now is like a weight lifting off my shoulders but still I don't want to get my hopes up," he told Wired868, "because I've been in this situation before. I've gotten a date and everything before and that fell through. I don't really want to get my hopes up to get disappointed."
In August 2017, after interventions by other distinguished sports doctors, Rochford was scheduled to have the surgery done at Sangre Grande Hospital. That arrangement fell through—no fewer than four times. Doctor absenteeism, lack of equipment and bed shortages led to successive postponements and drove the injured footballer to look elsewhere.
Minutes after Wired868 carried his story, in which he admitted to "feeling like a total failure," offers of assistance began to pour in.
Health Minister Dr Terrence Deyalsingh learned of Rochford's plight and, via his personal assistant Suzette Yhip, played a major role in ensuring that there would be no more postponements of the scheduled surgery.
"The Minister of Health's assistant was speaking to me every week," said Rochford, "but San Fernando had already informed me that I was on top of the list. They were just trying to push through the approval to get the equipment; they are concerned and really want to help."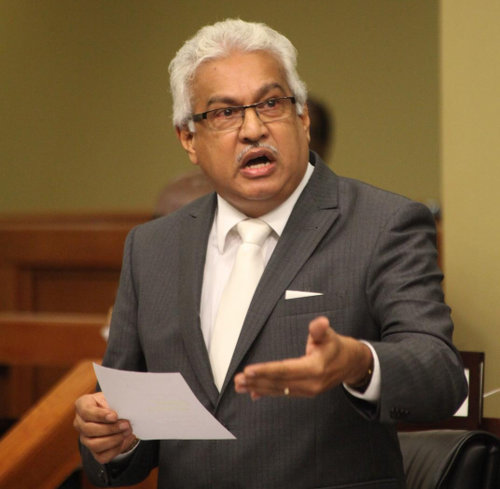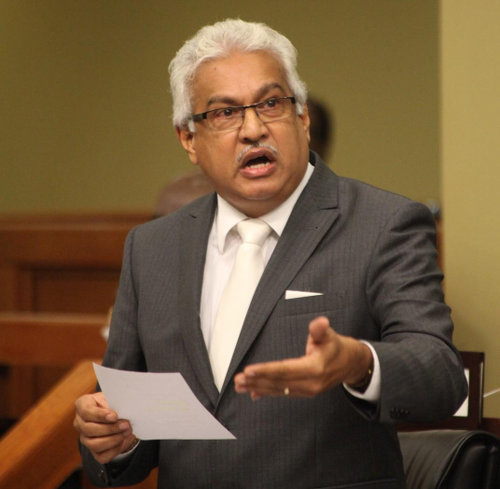 After the surgery, South West Regional Health Authority CEO Gail Miller-Meade confirmed that she was not aware of Rochford's situation before his file reached her desk. However, she followed through as she would with any patient.
"We have a process for purchasing implants and doing the surgery," Miller-Meade told Wired868, "so he came in as a normal patient and once they had everything, it was a normal process.
"It's really just to facilitate that they had the joint implants and consumables that the surgeons needed in order to get the surgery done. I know that he came out of surgery well and I am hoping that he will be back on the field soon."
Another prompt response to the Wired868 story came from former T&T National Senior Team manager Bruce Aanensen, who reached out to enquired how best he could assist.
"When I saw it published and they talked about 18 months ago he had this problem," Aanensen said, "and he had been waiting to have this surgery done, I thought the thing was absolute craziness.
"This is a young boy that played at every under-age level and at national level for the Trinidad and Tobago National Team."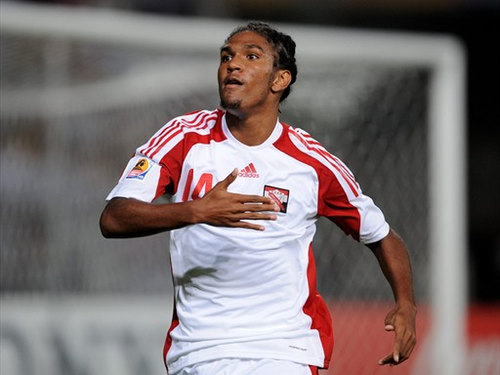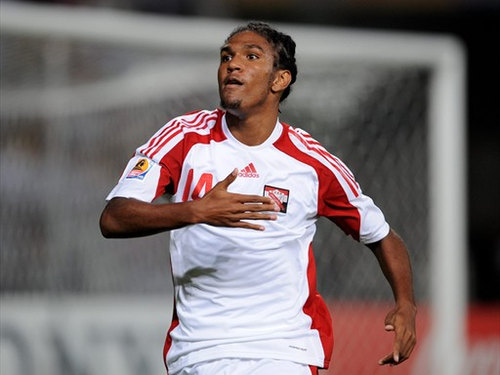 Tapping into his network, Aanensen immediately contacted one of the premier orthopedic surgeons in the country and secured his agreement to perform the surgery pro bono.
Having already confirmed a date for the procedure at SFGH, however, Rochford preferred to keep faith with that institution instead of exploring the private options. That faith paid off.
"I'm just happy that he has gotten it done," Aanensen said yesterday after hearing the news that the surgery had been successfully completed. "He sure has a lot of support going for him."
Rochford acknowledged that, after 19 months of distress, he has indeed got a lot of support, for which he is really grateful.
"There are so many people that I want to thank, though, even the people that reached out to me on Facebook, the people who called, the people who messaged, it's so many people."
Many people but one goal. For now, the 27-year-old player, who has scored a goal for T&T in a Youth World Cup, is aiming merely to get back to 100% fitness so that he can once more take his place on a football field and begin to live again.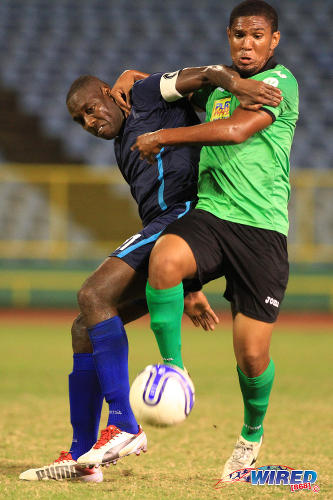 Editor's Note: This is the first in Wired868's new monthly series, which aims to highlight social cases that merit national attention.
Do you know of any such cases? Please send e-mail with as much detail as possible to Wired868 director Lou-Ann Sankar at louann@wired868.com.