When I read last Sunday about the government's intention to build a housing development on lands allocated to the St Augustine Nurseries, it upset me greatly. In the days that followed, I became privy to the Acting Housing Minister's full statement on the matter as well as the Minister of Agriculture's full endorsement of the plan; that only served to incense me further.
But more than anger, I felt a deep sense of sadness at the seeming hopelessness of the situation and the cavalier manner in which legitimate concerns by stakeholders, such as the Agricultural Society, were being dismissed. And, as I tried to calm down and organize my thoughts, a line from Helon Francis' winning composition kept playing in the back of my mind.
"…stop changing ministers," it says, "and let's change what we teach them."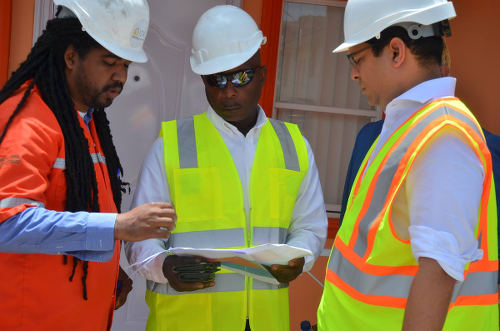 Now no doubt Helon was referring to the next generation of ministers but, in desperate times, I don't see any valid reason to wait. I have always assumed that people in such positions have persons more knowledgeable than myself advising them but now I really wonder.
Since that seems not to be the case, I shall offer my two cents' worth for public consumption. If my offering resonates with a few who have the minister's ear, I hope they will share some of it with her for her consideration.
Now I am not going to attempt to convince you that Agriculture is more important than Housing. Or vice versa. I think the answer to that question is largely subjective and depends on the individual citizen's personal circumstances, especially in a country where hard facts and data are rarely current and usually even harder to come by.
Of course, politicians use this absence of reliable data to their advantage. It allows them to say general things like '…a balance must be struck.' That and similar statements cannot be refuted or disputed but, in fact, they offer the flimsiest of justifications for crazy decisions.
Still, I think we can all agree that both sectors are in dire straits. The average citizen knows that the majority of our food is imported and thus subject to the vagaries of international markets. (S)he knows as well that houses on the open market are largely unaffordable to people like him/her. I would argue, however, that the reasons for their respective predicaments are markedly different.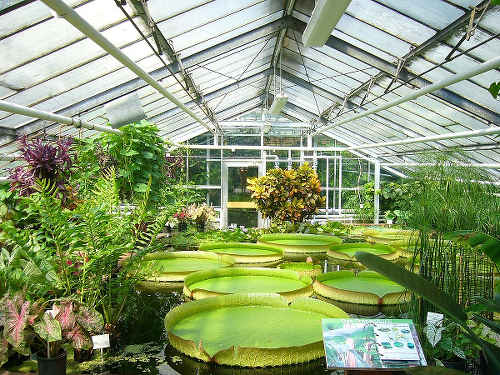 As far as Agriculture is concerned, the reason is largely neglect, which, fortunately, is far easier to remedy. But time is running out—as is land!—especially if bone-headed decisions like this continue to be made.
Housing, however, is a far more complicated knot to untie, which is why inefficiently throwing money at the problem during our boom years hasn't made much of a dent.
Because it is easier to unpack, let us look first at the agricultural side of the issue. According to the Medium Term Policy Framework 2011-2014, it is estimated that some 20% of land in Trinidad is allocated to agricultural use but output from this sector contributes less than 1% of GDP.
Now this is a 2011 publication (lack of current data is a recurring theme here) but I haven't observed much activity in the sector to suggest that these figures have changed significantly in the intervening years; however, I stand to be corrected. Of this 20%, the vast majority comprises soils in land capability classes III to V, which are generally suitable for tree crops and pasture. Much of this was formerly under sugar cane cultivation and the package includes as well cocoa and coffee estates in Central and Eastern Trinidad.
Only a small percentage, however, falls within land capability classes I and II. This land is the most fertile and is mainly located in the valleys and foothills of the Northern Range and the land at the St Augustine Nurseries falls into this category. Its extreme rarity is precisely the reason the Town and Country Planning Division (TCPD) has had a long-standing policy that no land in those categories should be released for urban development.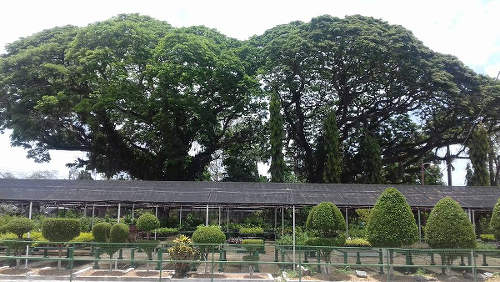 Still, despite this policy, lands with these soil types have been routinely lost to urban development, both under illegal and dubiously legal circumstances, and for reasons I have explained previously. I point this out because, make no mistake, this is definitely one of those times where TCPD will creatively find a way to flout its own rules in the service of a Cabinet decision made on high and approve something they ordinarily wouldn't.
Perhaps they would say that that national land capability exercise was carried out many years ago and based on outdated criteria. They then might speculate that, owing to urban encroachment since then, the land is no longer as fertile as it once was.
Even if these assumptions are credible, there is danger in overturning policy on the basis of unverified speculation because that sets a precedent for anything to be justified. This suits political decision making in the short term but will be catastrophic in the long term. Although not ideal, technocrats should hold firm to policy, even if it is based on imperfect data; that is the only way our politicians will be moved to adequately fund our research and data collection entities, the lifeblood of sound, evidence-based decision making.
Still, aside from its rarefied soil quality, there are other compelling reasons why the St Augustine Nurseries should not be encroached upon. If the government were serious about food security—as the PNM professed to be in their manifesto—it would recognize the St Augustine Nurseries for the huge opportunity site it is in catalysing this promise.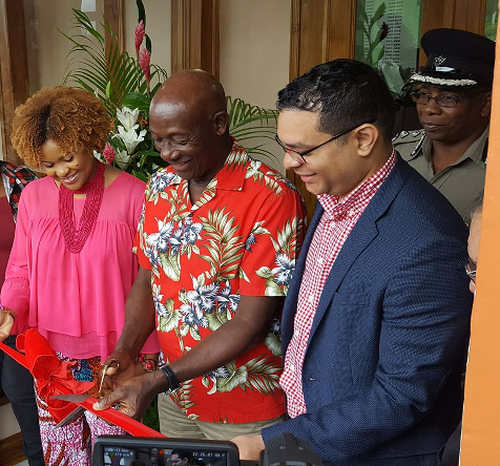 Unfortunately, agricultural land in Trinidad is generally typified by poor access and great distance from urban markets, however, the St Augustine Nurseries doesn't have this problem. Together with the nearby UWI Field Station, it is one of the few notable oases of greenery sited along the mass conurbation that is the East-West corridor.
Despite its shoe-string budget, the St Augustine Nurseries performs essential services on behalf of the Ministry of Agriculture in supporting farmers and ordinary citizens alike i.e. the propagation and sale of both fruit and ornamental trees and storing of germplasm of local fruits. Moreover, it offers to the general public classes on a variety of agricultural topics that are routinely booked out within a short period of being advertised.
Again, if the government were serious about food security and increasing Agriculture's GDP contribution, the volume of activities currently on site would be boosted exponentially, not merely maintained at current levels.
Clearly Government knows that there is the space to do so because the ministers keep insisting ad nauseam that the land is under-utilized. Why is this then not a priority? The Minister of Agriculture even had the gall to complain about not a single agricultural lease being given out in Orange Grove as if forgetting that he is the Minister of Agriculture!
Respectfully, sir, farmers grow trees, they do not grow on trees. What is your Ministry doing to encourage, market and incentivize farming in this country? If you are not going to be Agriculture's champion in the Cabinet and ensure that the sector is no longer treated like an unwanted step-child, then who is?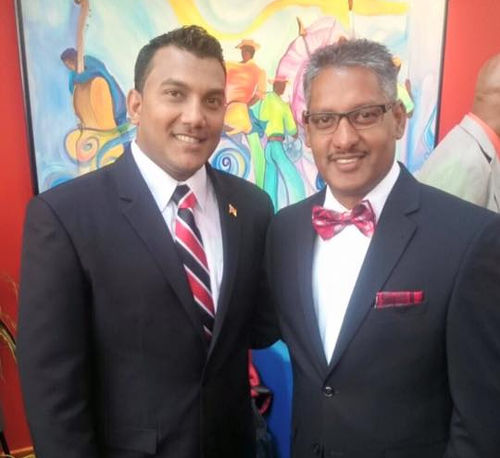 As I close, I want to go beyond the site's agricultural significance and touch on its untapped recreational potential. You don't need a degree in urban planning to appreciate the effect green spaces have on the urban fabric, both visually as well as on residents' physical and psychological well-being. The East-West corridor as a whole is sorely lacking in adequate green spaces and varied recreational opportunities in general.
If I have one criticism of the St Augustine Nurseries, it is that its operations are not as open to the public and integrated into the community as they might be. Given their location and size, the Nurseries has the potential to serve a wide catchment area, with potential patrons hailing from a range of socio-economic backgrounds.
Moreover, unlike the either/or tussle with housing, the nature of this recreational activity can be easily tailored to ensure that it only bolsters rather than hampers the site's primary agricultural functions.
The Nurseries and the UWI Field Station (formerly the Imperial College of Tropical Agriculture) are heritage sites in their own right and important potential repositories of public knowledge and engagement.
They could well become, if you will, the Botanical Gardens of the East.
Editor's Note: Click HERE to read Part Two as Jabal Hassanali urges government ministers to stop operating in silos and to employ a thoughtful, collaborative approach to fixing Trinidad and Tobago's problems.