Government policies toward public housing are linked to their position on delivering economic growth. To interpret the strategies, we need to appreciate that governments respond to the pressures arising from social and demographic change and adherence to particular ideologies. 
These decisions are complicated by the public discourse which advocates that expenditure on social welfare contributes to a culture of dependence among the recipients. 
In this discussion, we conveniently forget the income tax relief for homeowners, private real estate developers, and other direct subsidies. For example, there is a 50 per cent tax relief and other fiscal incentives geared towards private investors willing to contribute capital, land and other resources to construct public housing.
Three core questions must be considered: is public housing in its current form a viable path for the future? What other models can we devise? How do we rid the public-sector developments of the pervasive stigma? 
Public philosophy informs our sense of what our society is about and what it is for. A review of our public housing history shows a mishmash of ideas which left our lower- and middle-income households in increasingly concentrated poverty.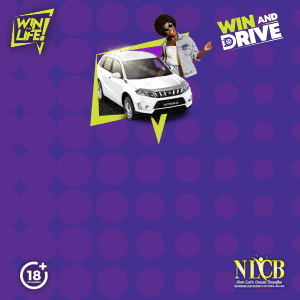 In 2008, a draft Social Housing Policy document (A Policy For Shelter) was prepared to provide strong justification for expanding the social housing programme. This policy sought to encourage the provision of rental properties for low-income earners and vulnerable persons. 
By 2012, there was a policy of state land distribution to alleviate the need for shelter among persons in the lower socio-economic strata. Yet, we have consistently, over many years, not met the demand for housing. 
As a people and a country, we strongly believe in Santa Claus—starting from the Varinstall days of the Workers' Bank of 1970. The Central Bank, in its 2007 Public Education Pamphlet titled The Residential Mortgage Market in T&T, detailed three key issues. 
The Varinstall Mortgage, which started with a low initial mortgage instalment, was based on the assumption that homeowners' incomes and property values would continue to rise. Based on this assumption, the homeowners would have been able to pay the higher instalments of both principal and interest, which kicked in after a few years. 
The third observation was that "the price of housing in T&T is very highly correlated with the international price of oil". We could work out how that panned out.
We continue to believe the myth that our economy will continually improve in the future so that our mistakes and woes will be papered over. We believe the government is a doting, rich parent handing out goodies—if they do not, we will vote them out.
Successive administrations did not exercise fiscal and public responsibility, choosing instead to pander to social excess. After all, we never contemplate running out of oil and gas money. Or so the story goes. Who has more corn, feed more fowl! We did not hold our governments to long-term plans and thinking, but we splurged. Today was the only day in our week.
Now we face (despite recent pronouncements) a more uncertain future with ruthless global players prowling, causing our personal and national struggles to be unlike our past.

We mask our poverty issue as a 'housing challenge' while at the same time not having good data on which to make decisions.
In 2011, Jack Warner identified the problem's urgency driven by unemployment but only promised, "yes, I will see what I can do".
Minister Penny Beckles identified in February 2021 that  "83 per cent of applicants on the housing database earn $9,000 per month or less, and despite the desire to acquire their own home, are unable to meet the costs associated with this acquisition."
What is left unsaid is the shearing of our society over the last two decades. Since 1992, real estate prices have skyrocketed by over an estimated 12% annually, but annual salary increases have barely budged over 5%. 
Vision 2020 highlighted the inefficiency of public housing, as TT$0.71 of every dollar spent on housing has been spent on administrative costs. The private sector contractors cannot deliver mass housing. 
The HDC, over all the years, has not levelled with their clients about the actual maintenance cost for the properties—shockingly, none of the preceding regimes quantified this cost. 
Last week, the new Managing Director explained that the HDC had conducted an exercise to determine the cost of regular maintenance, including grass cutting, drain cleaning, insurance, repainting, structural repairs, etc. Those expenses are much more than the management fees charged.
How did the HDC, under previous management, plan to maintain their portfolio value or reduce the stigma? There is, unsurprisingly, a significant mismatch between client expectations and the capacity to fulfil dreams. 
The Central Statistical Office's 2012 data points to the most significant need for new homes being in the Port of Spain to San Juan area. That region has the lowest homeownership rate: a full 12 points lower than the national average. 
Renters and the squatting population represent statistically higher proportions than the national averages. This situation is unsurprising based on the area's post-emancipation history and the availability of low-paying jobs. The question is, how will we manage the risk of social unrest that encircles the capital city? 
Despair is not an emotion conducive to stability. The housing issue in these terms is a national security issue.
The non-payment of rent is also not surprising since if your day job is uncertain, what is the priority if paying rent appears optional? Why do the new estates account for nearly 15% of the total debt? Does this arise from shoddily built places with clients who demand more?
How do we ensure that public housing is constructed correctly so that the residents have no excuse for non-payment of their dues? Will housing be really affordable when you move outside of the region and have to pay for transportation to come in to find work? The lack of data appears to be a hurdle to proper planning.
But this problem is multiplied across our nation, with several public housing estates—Maloney, Rio Claro, Embacadere etc—now representing a social challenge. The lack of funds to maintain the poorly-constructed properties, the poor state of the nearby schools and the presence of gangs lead to the stigma that damns the residents. 
We must broaden our horizons to solve this problem and not narrowly think about the HDC. Can we think about improving the schools in the areas? 
The hope young students can bring to the dire situation can be a game-changer. Inter-school sports (a shadow of yesteryears) will allow them to meet their peers on the field, opening up the possibilities for friendship and the future. See Shelly-Ann Fraser-Pryce, an inner-city community resident. 
An overwhelming majority of Jamaica's athletes are from inner-city or rural communities. Why? Because of their Champs games—an inter-school track and field meet which began in 1910! 
Hear Shelly-Ann's testimony: "We are young, and we have so much fire burning in us for our country. People hear about Jamaica, and they hear about crime and corruption and all that, and we want to create a better image. Track and field is the way we are doing it. We love track, and love making Jamaica happy."
Rid the areas' young men of their poverty of imagination; open opportunities for higher-paying jobs through education. Break them out of their cocoon of darkness. 
Fixing our mass transport system will ease the cost of travel and broaden the job matching potential. If we decentralise offices, there is no need to pile everybody into Port of Spain. 
We have to reimagine communities with the help of multi-disciplinary teams. The Maloney model should be in our past. 
Failure to act will make Jack Warner a prophet: "until the problems in those areas could be fixed, we are all threatened, whether by day or night". We must do better!