The following letter, which deals with the impartiality—or lack thereof—of Sunday Express columnist Ralph Maraj, was penned by Wired868 Editor Earl Best with the Express Editor in mind. But not optimistic about his chances of having it published it in that paper, he changed tack and submitted it to Wired868.
Dear Editor,
Please. Spare us from the bigotry of Ralph Maraj, who writes every week in your Sunday [Express] paper.
His column this week is headlined "Over 1,000 murders!" and it seeks to persuade us that thousands more will die unless the Rowley Administration gets "off its lazy backside" (Raffique Shah) and does something about crime.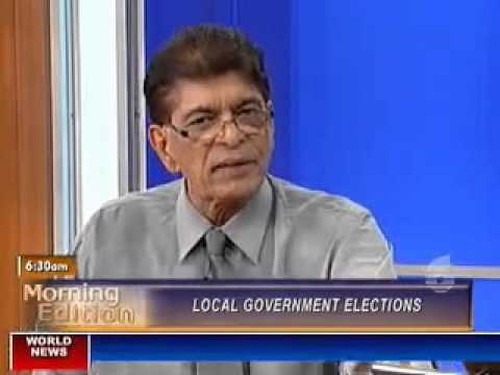 Who can disagree with that—except perhaps with Mr Shah's esoteric choice of adjective. Lazy? Is Raf seriously suggesting that there are competent people among Rowley's bunch of bunglers? I cite the recent anti-gang legislation fiasco as only the last example of chronic incompetence. If you have any examples of any job well done by the Rowley Administration, please, Raf, share.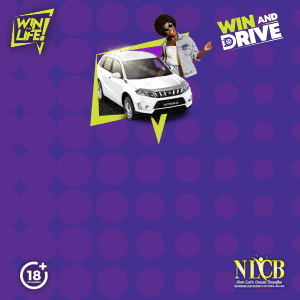 But I digress. I don't disagree with the notion that something needs to be done urgently about crime. Using the word, PM Rowley has said no fewer than 15 times in public that current levels are "unacceptable." But neither he nor the National Security Minister with the unfortunate ED affliction has actually done anything about it; they are still, two years into office, proposing to do something about it.
Rowley only recently instructed—or was it authorized?—the Minister and the acting CoP to use the full force of the law to solve the Beetham problem.
What, pray, were they using before the PM so kindly gave them his permission?
As I was saying then, I do take violent objection to Ralph Maraj's language—supposedly his forte—arising out of his clearly weak mathematics, arithmetic, to be more precise.
"In 2015," Mr Maraj writes, "with the Partnership in power from January to September, there were 288 murders by election day, September 7."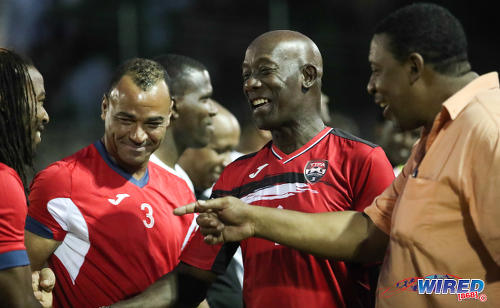 "But by December 31," he continues, "that had skyrocketed to 410 in four months under the PNM."
"Skyrocketed"? Please, Ralph!
January to August is eight months. A total of 288 over eight months means an average of 36 per month. An average of 36 per month means a total of 144 in four months. A total of 410 in December minus the 288 as at September 7 means a four-month total of 122, a monthly average of 30 and a half. That's well below the January to September average, methinks.
So, "skyrocketed"? There are none so blind, they say, as those who will not see. The sentence immediately preceding the first one quoted above reads thus: "Under the Partnership, the rate dropped in 2011 to 354 but climbed gradually to reach 403 in 2014." (my emphasis)
An increase of 49 in three years is a gradual climb but falling from a monthly average of 36 to a monthly average of 30 and a half is skyrocketing?
Please, Ralph!
There are none so bigoted and biased and boldfaced, say I, as those who brazenly try to bamboozle us with bullshit. And who clearly count on readers to be yellow-bellied enough to swallow their poison numbers unquestioningly without calling them out.